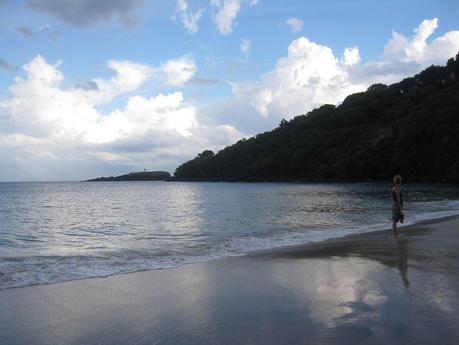 It suddenly hit me yesterday afternoon, pulling up to Nusa Lembongan on a public speedboat and looking out on yet another gorgeous long expanse of white beach, that it's time for us to leave Bali.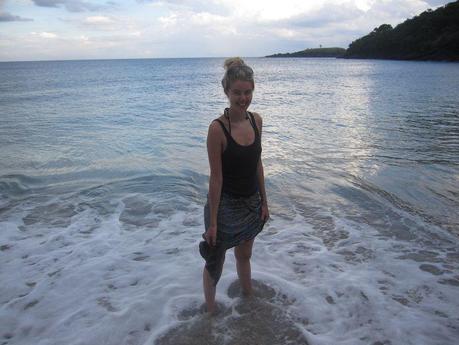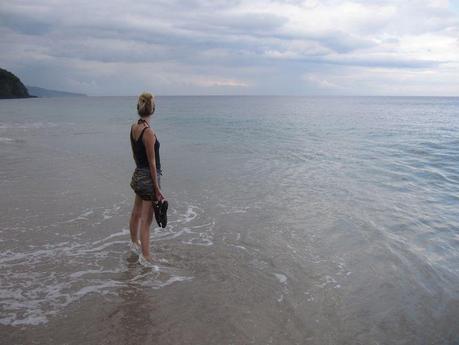 We adored our six weeks in Ubud. A chunk of time that long allowed us to really start to feel like locals, develop relationships and favorite spots and truly explore all of central Bali on the back of our trusty motorbike. We spent 10 days in Padangabi in East Bali, a few days in Balian, a small surfer town on the west coast, and a long weekend in Seminyak where we wandered the massively growing, trendy regions of Bali's southern coast.
I think we did it all.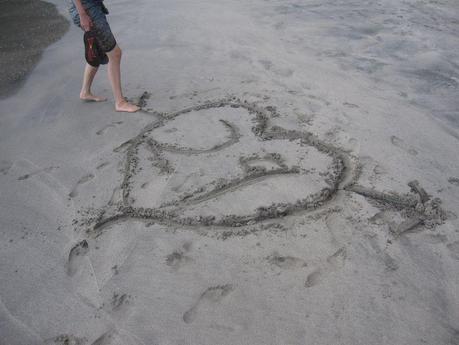 Here in Nusa Lembongan I've decided to learn how to scuba dive (finally plucked up the courage!) so will be spending four days getting my open water certification and going on a couple dives around the island. With bright turquoise water, great dive companies and little else to do but enjoy the beaches, it's hard to think of a better place to spend the time to learn. Plus it's actually quite fun to feel like I'm in school again – textbook, quizzes and all!
Jesse's obviously going to be surfing and between all of our water activities we'll also enjoy a few spectacular sunsets - and then it's on to Nepal. Bali has exceeded all of our wildest expectations and cemented itself in both of our hearts as one of our very favorite places anywhere.
But when you start looking out at a new beach and thinking 'hmm…another one' rather than grinning with excitement as we did when we first arrived here in early February, I think it's time to pack your bags. It's so wonderful to be spending our final few days here on this quiet island, diving, wiling away our afternoons in a beachside hut and taking gondola rides through the mangroves, but while it may sound a little strange to say, I'm kind of glad this is our last stop.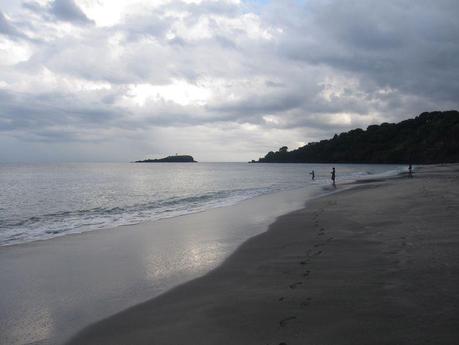 So goodbye, Bali.
It's been so truly fantastic - and I know that one day in the near future when we're huddled inside our sleeping bags in a Nepalese tea house at 14,000 feet that I'm going to so wish I could be back enjoying a watermelon juice in one of your beachfront bungalows. And curse myself for being so ridiculous as to spend one millisecond dreaming of the next destination.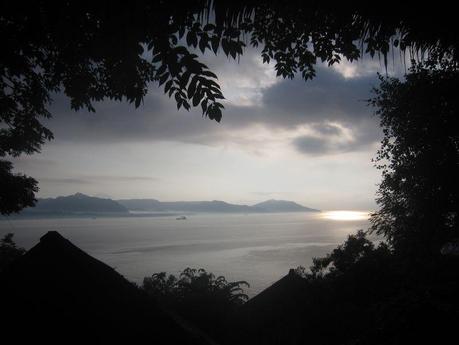 There's really nowhere quite like Bali, and we feel so fortunate to have rather arbitrarily decided to begin our Asia travels here. And had the flexibility to stay for so long.
It's been such a wonderful 2+ months and we'll most certainly be back.