If you are fortunate enough to be in Paris right now you must catch two smallish fashion exhibitions closing this weekend at the Cite de la Mode et du Design, located at the newly built Docks right across the street from Gare d'Austerlitz. The exhibitions, "Comme des Garçons - White Drama" and "The World of Cristobal Balenciaga", were both organized by the Galliera Museum (the City of Paris Fashion and Costume Museum), which is currently closed for renovation but using the Docks as its temporary home.
"The World of Cristobal Balenciaga" takes us on a behind the scenes look at the designers personal effects and ephemera like postcards, photos, clippings, snippets of lace, as well as period costumes and accessories that inspired his famous haute couture collections. There are about seventy items on view spanning the years between 1937 and 1968. Balenciaga's sculptural evening gowns and romantic lace capes remind us once again why this genius is, after forty years since his passing, still considered one of the greatest fashion designers of the twentieth- century. The show's curators believe that this collection shows the stylistic influences of the 19th century on Balenciaga as well as his taste for Spanish costume. This is the first time that this collection, donated to the museum seven years after the designer's death and put together by Balenciaga for his "personal documentation purposes", has been on view.
Kawakubo's "White Drama" is a glimpse into some of the designer's recent all-white creations. This collection is meant to portray the most important moments in a woman's life such as birth, marriage, and death. Although whether these clothes actually do that is, like everything else about Kawakubo, a mystery to me. Nonetheless the installation, the clothing is displayed in giant clear plastic balloons, is interesting and unusual.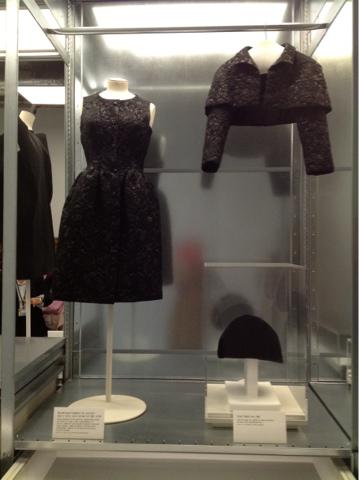 Some examples of Balenciaga's creations, this ensemble's from inspired by the dress of Spanish matadors.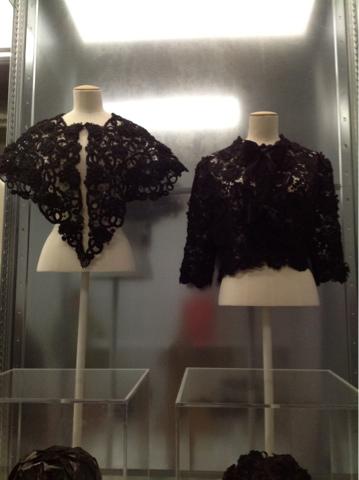 Balenciaga's black lace shawl and bolero.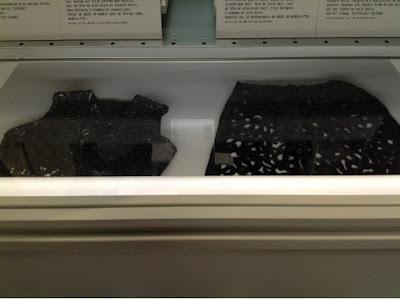 Some examples of black lace from Balenciaga's collection of 19th century garments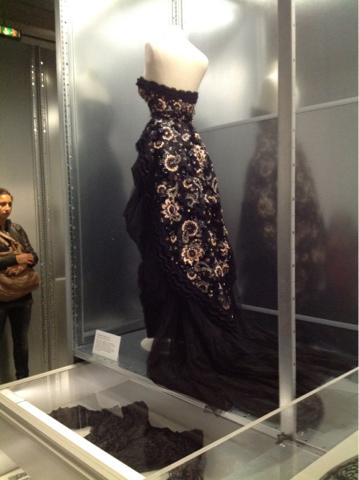 A fabulous gown by Balenciaga. It is too bad that you can not clearly see the elaborate floral decoration that transforms this gorgeous gown into a work of art.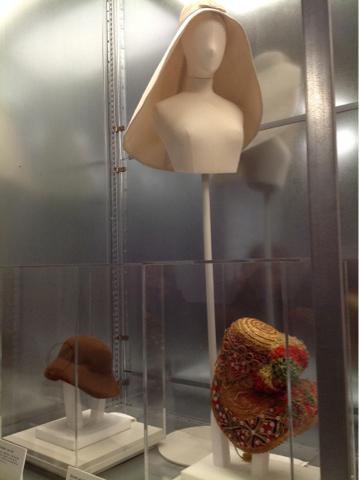 Just two examples of Balenciaga's hats, both from the 1960's, that whiinspired by this women's straw hat (right) from the beginning of the  20th century from the Montehermoso province of Caceres, Spain.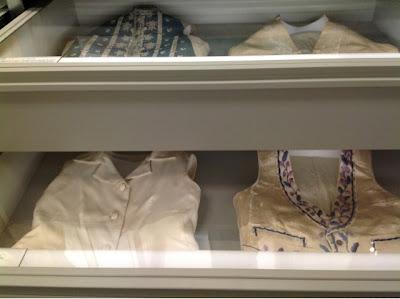 Balenciaga's famous white blouses inspired by 19th century men's vests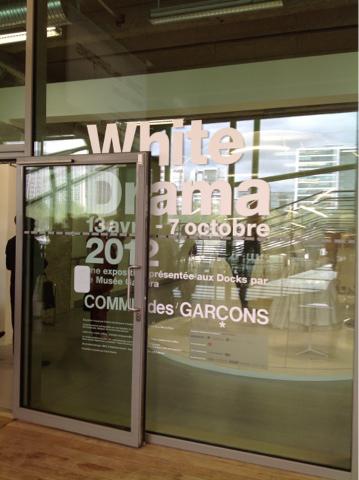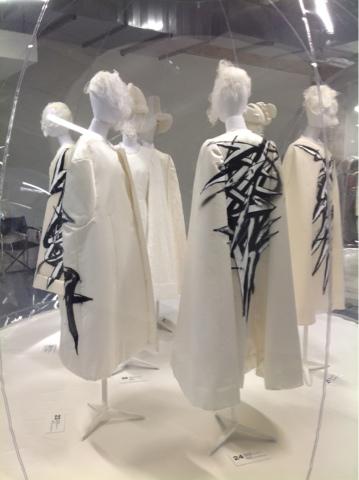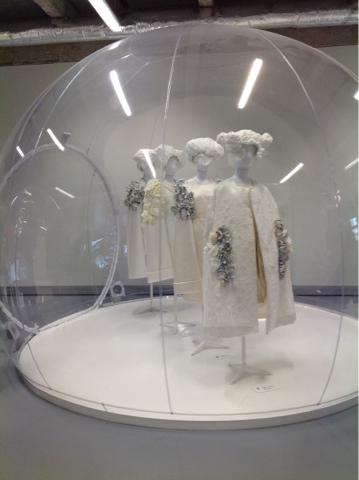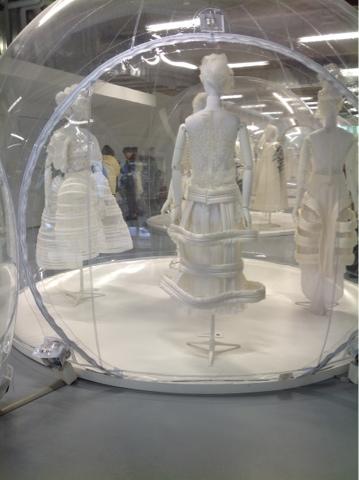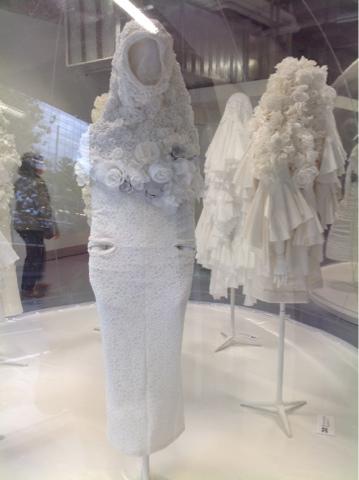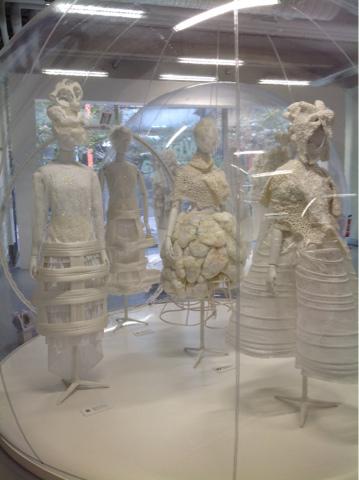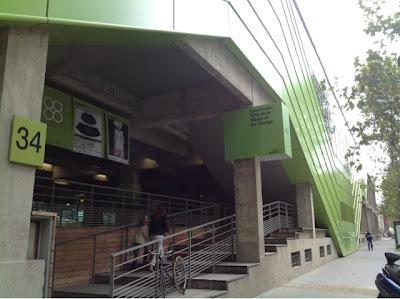 Some shots of Cite de la Mode et du Design at the Docks in Paris