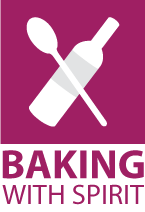 So! Another month, another round-up. Did you know that as of next month, Baking With Spirit is a year old? I can't believe it! Before we get ahead of ourselves, though, let's take the time to appreciate the entries for August's challenge.
This month I asked you to bake something summery using your favorite booze. Let's see what everyone's offered up this month, shall we?
Caroline over at Caroline Makes... made these incredibly summery Sex On The Beach Cupcakes. I am very partial to the cocktail and it looks like it translated well into cupcakes. I love how she used neon sugar to decorate, too.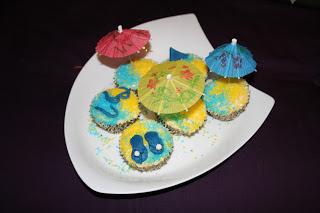 Craig from The Usual Saucepans took time out from his busy Edinburgh Fringe-fuelled schedule to make these tasty looking Pimm's Biscuits. I love how the pink stands out so well, and they look a little bit melt in the mouth - personally I wouldn't be able to turn one down!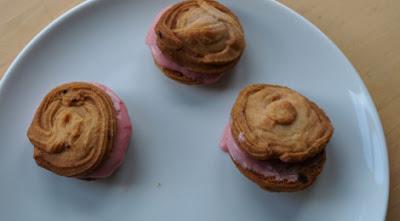 I used probably my all-time favorite spirit, Malibu, to make this delicious Malibu & Lime Cheesecake. Highly recommended!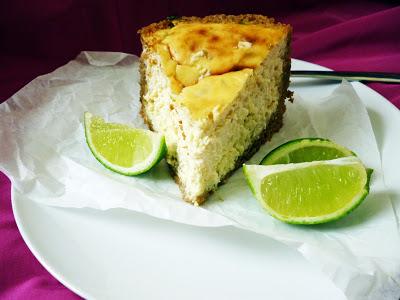 Finally, we welcome back Mel from Sharky Oven Gloves with her 'winter version of summer': Sugar Cookies With Grapefruit & Gin Glaze. They look really good to me, so it's probably just as well they're over on the other side of the world so I can't eat them all!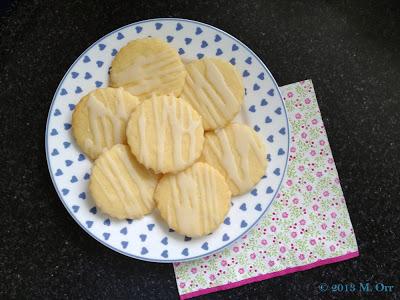 Don't forget to check back on Sunday to see what September (and Baking With Spirit's anniversary) will have in store for you loyal entrants (and hopefully some newbies!) Thanks to Caroline, Craig and Mel for taking part this month!