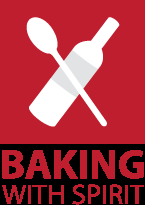 February is always an awkward month for challenge round ups because the last day coincides with the deadline. This makes it hard to organize the round up for the previous month and post the challenge announcement for the new month in logical order. Yesterday I therefore announced the Baking With Spirit challenge for March, and today I am posting the round up for February.
February's challenge was to bake with light coloured spirits, and I received a nice variety of entries. Let's take a look, shall we?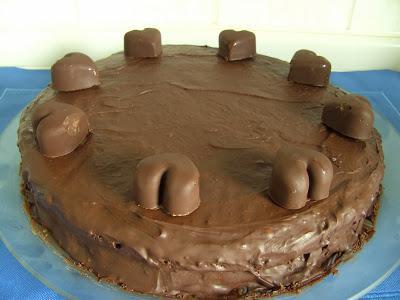 Chris at Cooking Around The World made this Sachertorte, containing rum, to celebrate his second blogiversary. I had Sachertorte recently and have to say it is very tasty, so I think this was a fitting celebration cake. Congrats to Chris for two years of blogging!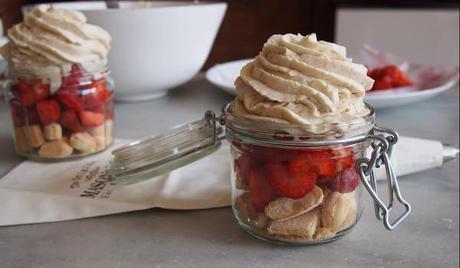 Tina at The Worktop created this delicious sounding Banana Whipped Cream With Strawberries & Biscuits to run with the theme of a charity run where participants dress up as gorillas. The whipped cream contains vanilla extract made with gin, and I know for a fact that several regular readers will be pretty excited by that concept!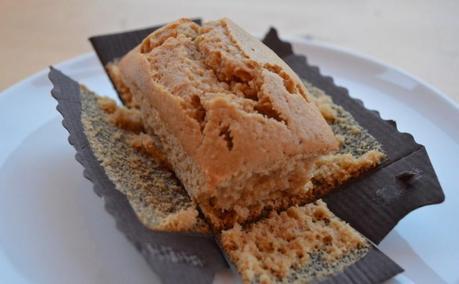 On a cake-craving whim, Craig at The Usual Saucepans made this Lemon, Ginger & Gin Loaflette. For an impulse bake this does look rather good. I've not tried that flavor combination, but I imagine that it would work very well.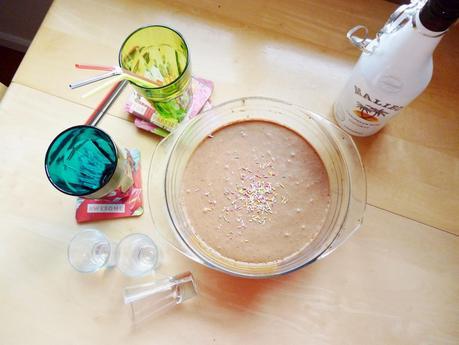 This Crustless Malibu Chocolate Mousse Cheesecake was my entry to February's Baking With Spirit. It's a really tasty dessert and would work well in small pots for an easy, yet fancy, dessert.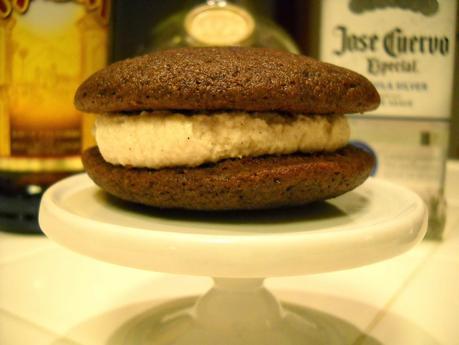 Finally, Ellen at Bake It With Booze entered her Aztec Hot Chocolate Whoopie Pies. They contain silver tequila, Kahlua and chocolate - what more could you want? These are definitely on my 'to bake' list.
Thanks to all the bloggers who entered this challenge. The challenge for March can be found here; I look forward to seeing what you come up with!