The Baking Challenge started with a recipe posted by a good friend. She was unsure of how to decipher a recipe in a thrifted church cookbook, and I took it as a challenge to try it out. To see all The Baking Challenge posts, click here. And please join in and try out any that seem enticing!
Also, if you have any challenges for me please comment below or send me an e-mail. I'd love to try something for you!-----------------------------------------------------------------------------------
So I might have promised something like ice cream sandwiches, but I haven't had a lot of time lately. Pip has been going through a bit of a growth spurt, and has been feeding a lot! So I opted for something that takes a little less time than making ice cream, and because there is no cooking involved I could wear Pip in his carrier. And who doesn't love a sweet ice pop! This is such a simple treat to make, I just had to share. :)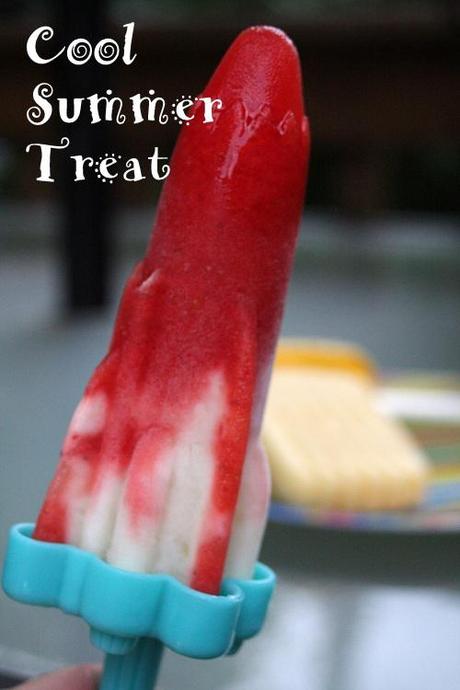 Basically all you need is about 2 cups of liquid. If you are short on time feel free to use just plain old fruit juice. Or if you are looking for something a little more interesting here are a couple combos you could try: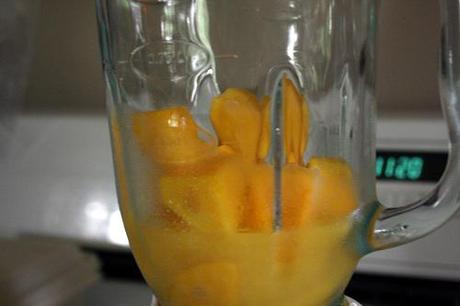 Mango Vanilla Pops:1 1/2 cups mango chunks3/4 cup orange juice3/4 cup vanilla ice cream
Combine mango and juice in blender. Pulse until liquid, but not smooth. Add vanilla ice cream and combine. Pour into pop moulds and freeze completely. Enjoy and cool off!
Strawberry Banana Rockets:1 1/4 cups frozen strawberries (or fresh if you have some)1/2 cup orange juice (or more if needed)1/2 cup plain yougurt1-2 bananas, peeled and choppedhoney to taste
Combine strawberries and orange juice in blender. More juice might be needed to get a consistency that will pour. Add honey to taste if desired. Pour into moulds. Combine yougurt and bananas in a bowl, add honey to taste if desired. Top off moulds with yougurt mixture and freeze completely.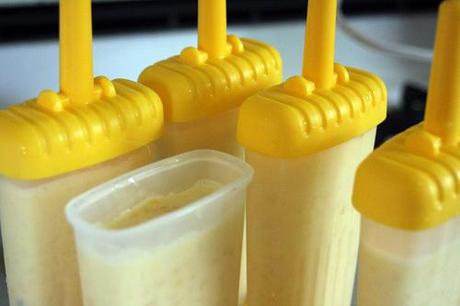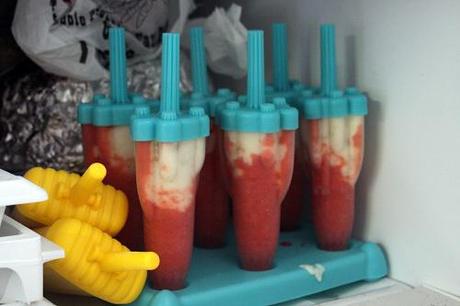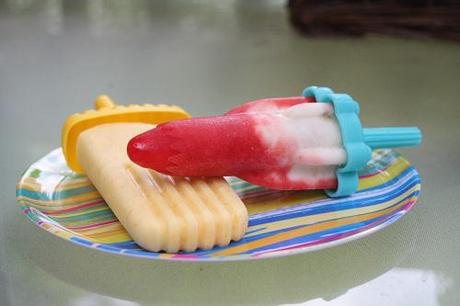 I found these moulds at a local supermarket, and because summer is almost halfway over they were on sale! So if you were ever thinking about getting some, I would go look now. You might find a good deal. And feel free to try any combinations of fruit, juice, yougurt etc. I assure you they will all be good!
Let me know if you try any. And I promise to return with those ice cream sandwiches ;)xox