This is a simple, yet tasty recipe of meatballs, that does not require a lot of ingredients...but the taste is so good!
When we were living in the Netherlands and travelling within the country...well, it's not like an entire trip...the country is so small that getting from north to south would take you 3 hours maximum. But what I wanted to say is that every time we where getting ready to go somewhere I always knew we would make a stop on the way to relax...yes, we would make a stop as well!:) and buy a big juicy meatball with mustard. Really! I loved them! Just those from a tank station. Very tasty! And our dog would get such a thin sausage every time, which he knew he would and was waiting for it every time..So everybody would be happy:) Oh, the Netherlands....happy country...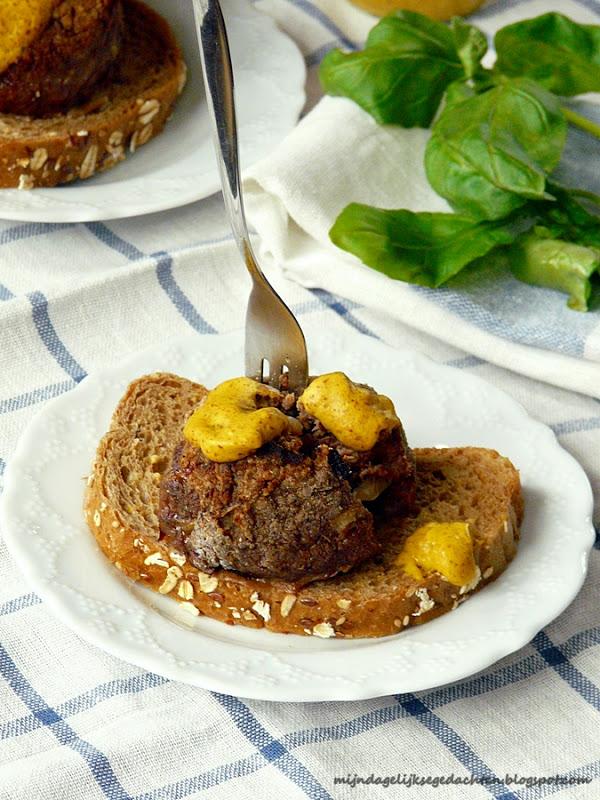 I always use lean beef whatever I make with it, so this recipe is a little bit lightened up. No excessive fat amounts, no butter or gravy either. And they are baked. Just a juicy meatball with a little bit crispy crust....with mustard...on bread or just like that!
700g lean minced beef
1 onion
2 garlic cloves, chopped
1 large egg
70g bread crumbs
1 t.s. nutmeg - don't like nutmeg? add 2tb.s. mustard instead
1,5 t.s. paprika powder
salt and pepper to taste
butter...or olive oil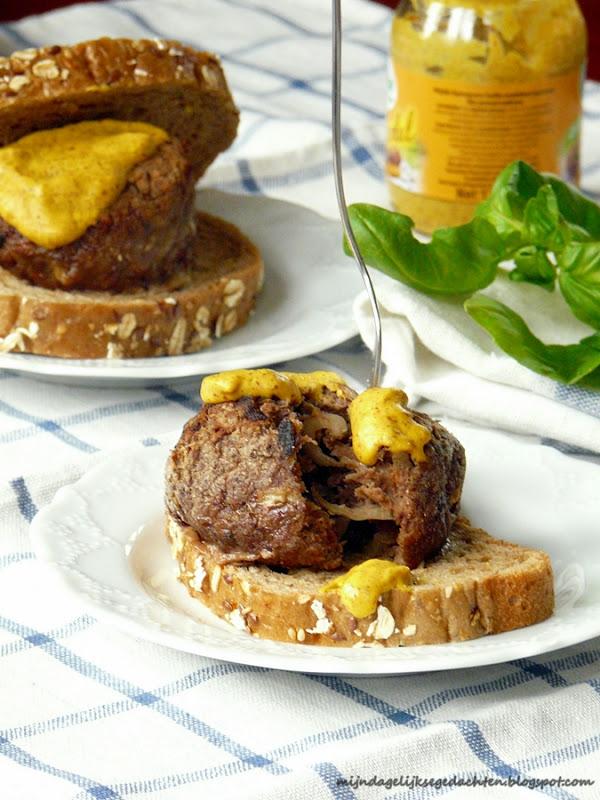 On oil cook chopped onion just until golden. In a large bowl mix minced beef, garlic, spices and egg. Add onion and bread crumbs. Now if the mixture is too moist add more crumbs, if it's too dry add some milk or maybe one more egg. With your wet hands make 8 large balls. Dutch meatballs are BIG, well, not like a tennis ball, but close:)
Heat some oil/butter on a pan and fry them from all sides until golden brown, around 5 minutes.
Preheat oven to 150C. Bake meatballs on a tray or in a baking dish during 30-40 minutes.