Bailey Favorite Fragrance Oils
Hello everyone, my name is Bailey! I work at Natures Garden during my summer breaks and have greatly enjoyed my time here. Although I may not work the entirety of the year, I still feel as though I'm part of the Nature's Garden team. I've had quite a bit of fun here and have enjoyed being a part of many recipes. While working here I've found the following fragrances to appeal to me far more than any others.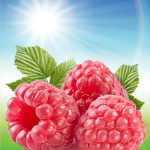 SUN RIPENED RASPBERRY FRAGRANCE OIL
This fragrance oil begins with top notes of ripened raspberries, red delicious apples, and oranges; followed by middle notes of ylang ylang, rose, greenery, and tagette; well-rounded with base notes of vanilla beans.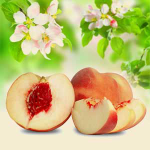 WHITE PEACH AND SILK BLOSSOMS FRAGRANCE OIL
With this fragrance oil, elegance is the first word that comes to mind when describing this upscale, complex fragrance blend.  A beautiful arrangement of sophisticated florals including peony petals, muguet lily and silk flowers (mimosa flowers), floral sandalwood and floral musk, with effervescent top notes of fresh peach, mandarin, and neroli blossoms.  This fragrance is similar to the scent of caress daily silkening.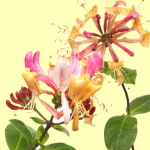 HONEYSUCKLE FRAGRANCE OIL
This fragrance oil is a fresh ozonic honeysuckle blend with hints of jasmine, rose, and lilac.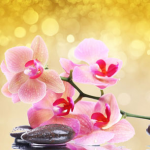 PINK ORCHID & AMBER FRAGRANCE OIL
A sensual medley of delicate orchid blossoms wrapped in soft, comforting amber create a beautiful summer bouquet.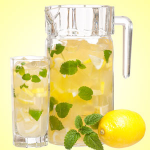 LEMON SUGAR FRAGRANCE OIL
This fragrance oil is a Fresh Duplication.  Remember the taste of childhood lemonhead candy? This fragrance takes it up a notch with citrus top notes of real lemon, and warm base notes of vanilla and sugar.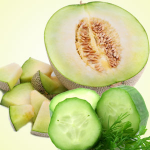 CUCUMBER & MELONS FRAGRANCE OIL
This fragrance oil is an aroma of sweet and sour cucumber and a deep green oily note with hints of violet, with a background of sweet, freshly sliced honeydew melon.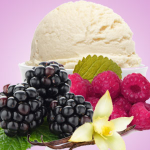 BLACK RASPBERRY & VANILLA FRAGRANCE OIL
This fragrance oil is an enticing blend of blackberries and raspberries, with middle notes of white floral greenery, and bottom notes of musk and vanilla.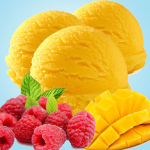 MANGO SORBET FRAGRANCE OIL
This fragrance oil is an uplifting, energizing blend of ripe mango, juicy lemons, and fabulous, red raspberries.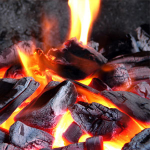 CRACKLING FIREWOOD FRAGRANCE OIL
This fragrance oil is a masculine arrangement that begins with top notes of herbaceous pine, balsam, and citrus bergamot; leading to middle notes of white flowers and earthy sandalwood; sitting on base notes of woodsy patchouli and violet.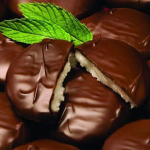 PEPPERMINT PATTY FRAGRANCE OIL
This fragrance oil is the aroma of creamy peppermint and vanilla with a strong down of bitter sweet chocolate.
There are a plethora of amazingly scented fragrances here at Natures Garden. Although these are definitely my ten favorite, there were many that made it very difficult for me to decide. Not only is there a wide variety of fragrances, but there's an abundance of recipes and ideas that can be made into your favorite scents. In fact, I used one of my favorite fragrances, Lemon Sugar Fragrance Oil, in my spotlight project, Cold Fashioned Lemonade Soap. This was a blast for me to come up with and create. I hope you all have as much fun with your favorite fragrances as I do with mine!