I like having a plan... most of the time. My day-to-day life is filled with coffee dates, scheduled classes, dinner plans, and to-do lists. Likewise, I prefer to have an idea of what to expect in the near-ish future. When it comes to traveling, however, planning I do not do. I only make sure to have transportation and lodging. Otherwise, I prefer to wander, get lost, and stumble upon. It's tough to maintain this method on a weekend getaway though. I wouldn't have been able to enjoy Marrakech nearly as much without Leslie and Anna.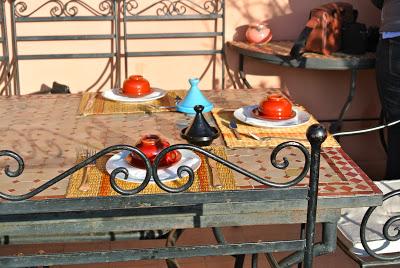 To start with, our Riad completely rocked. It was gorgeous, clean, and served a phenomenal breakfast: coffee, tea, fresh-squeezed orange juice, scrambled eggs, Moroccan pancakes, sesame bread, fruit preserves, and butter that would give the French a run for their money. Leslie chose it from Anna's guide book.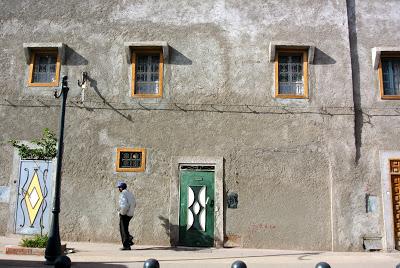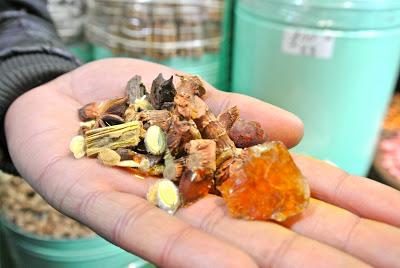 Furthermore, we actually got to where we wanted to go to, eventually. The Old Town of Marrakech is unbelievably challenging to navigate. Street signs are rare, for instance. I would've never made it out of the mazes of souks (literally) had Anna not been such a map reader extraordinaire.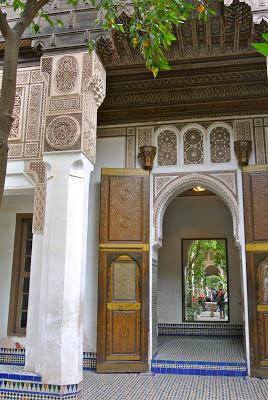 And finally, we were able to narrow down our tight schedule with the best things to see and do thanks to a combination of Anna and Leslie's planning. My absolute favorite was, without a doubt, Bahia Palace.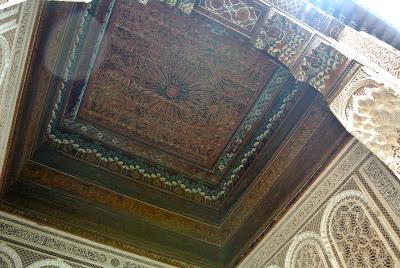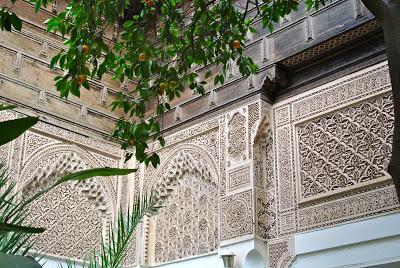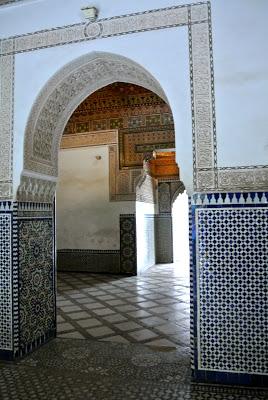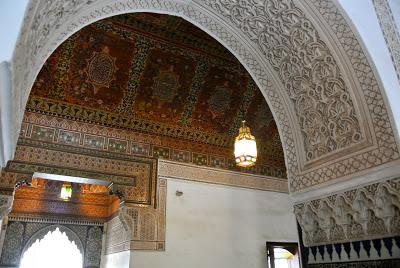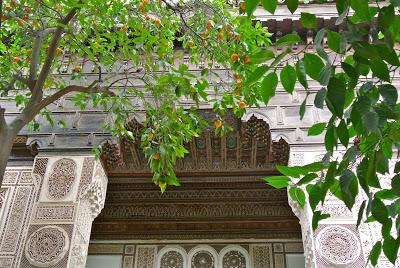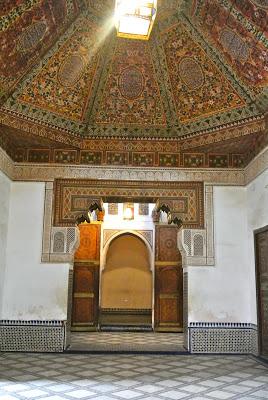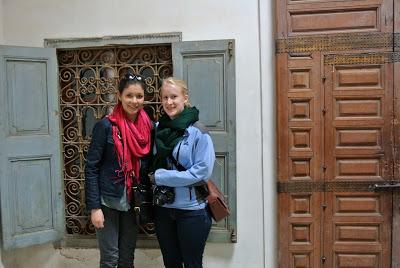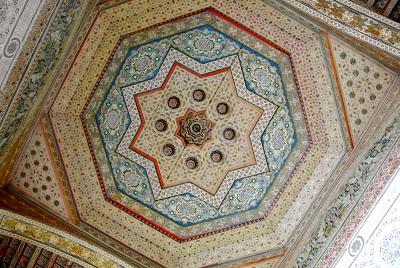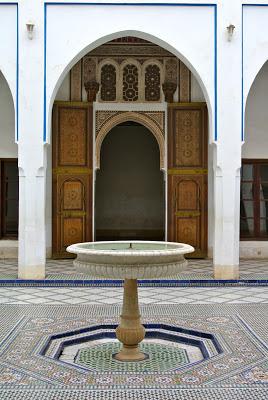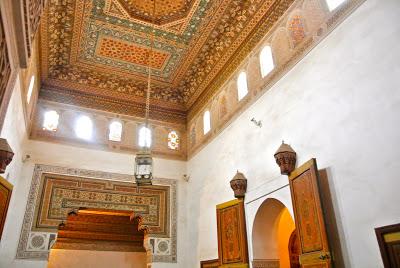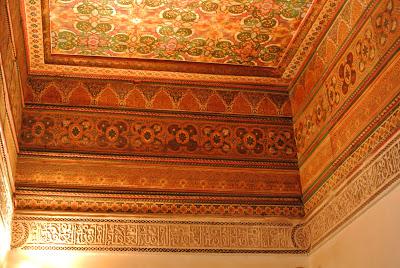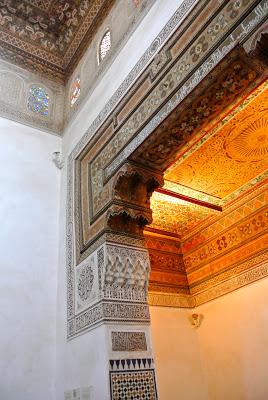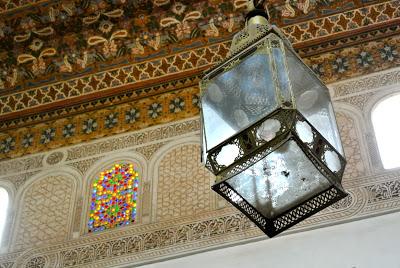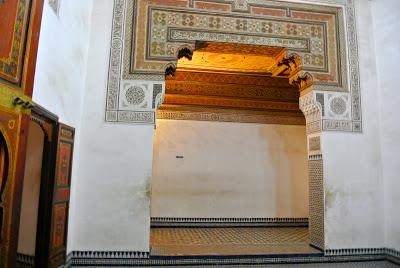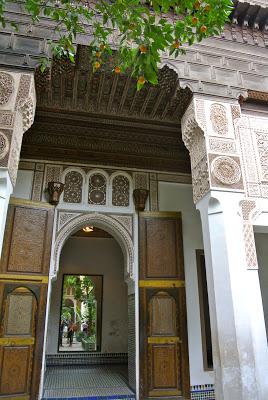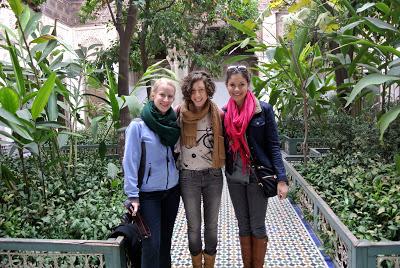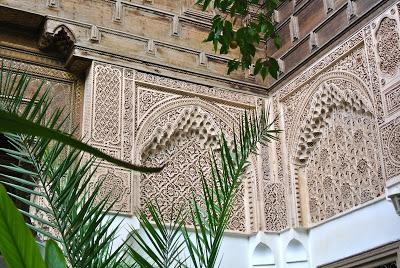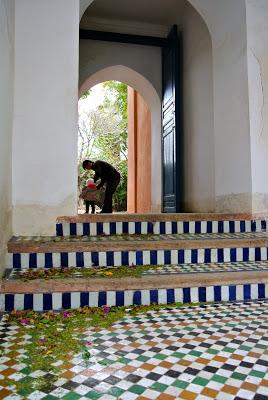 I thought I'd been introduced to Moorish architecture in Southern Spain, but this, my dears, brought impressive detail and beauty to a whole 'nother level. I also thought I didn't like Moroccan food...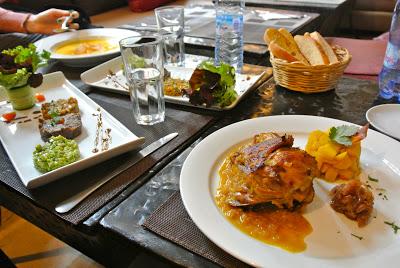 I do. More on that later though :) I've got to get some sleep before another jam-packed day tomorrow.