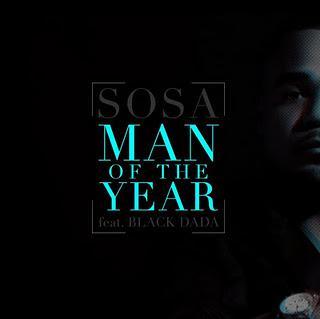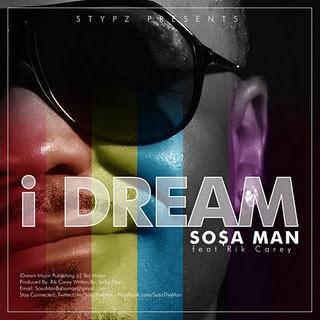 First Bahamian hip hop artist to receive National Videoplay on the Caribbean TV network-Tempo. Sosa has had 5 regional singles hit the top of the chart from 2007 - 2011 (Shawty, Radio, Imma Boss, We Winnin & iDream) Sosa has been the Opening Act for International artists like Buju Banton, Ludacris, Jeremih, Bobby V, Vybez Cartel, Dru Hill, Mike Epps & more over the last 5 years. Sosa is an experienced performer in his region, organizing over 20 promotional music events & Performing LIVE over 50 times in the last 3 years. Sosa has independently set up performances numerous times outside of the Bahamas, Halifax & Edmonton, Canada / Nashville, TN / Charlotte, NC / Orlando, FL / Miami, FL / Atlanta, GA / Tampa, FL / Chicago, IL.
I took the opportunity to interview the Sosa Man. I asked him a few questions about his experience within the entertainment industry from an independent stand point, here is what he had to say.
Explain from an artist perspective how important affiliation is within the music industry in order to maneuver.
Sosa: A certain level of affiliation is needed in any business...especially in the music business ...parts of the industry can get very click-ish. In order to maneuver in this business you must pay a certain amount of dues and create the right relationships. These relationships create the reference behind your music resume. Artists need honesty around them, they need to feel secure and safe...so affiliating with the right people can help an artist reach a creative comfort zone that allows he or she the air space to make a classic single or album. Then affiliation is even more important to promoting this classic release...people do business with people they like. It's easier to maneuver when people in the music industry like you.
Have you ever dealt with a situation where there were dirty tricks and tactics used to get something from you or that you used to get something from someone else?
Sosa: Tricks of the trade are essential to your survival in this industry and it can get dirty sometimes. I try to run my brand with integrity and based on ethics but sometimes you have to fight fire with fire in order to get the respect you deserve. In my last independent contract I recorded and released 5 local number ones to radio, when the relationship with the past label grew sour, the executive team worked a press campaign that downplayed my involvement in the work done. They started to redo the same songs without me in them, shoot new videos and worked to discredit me as an artist. They tried to create a helpless situation for me so that I would sign a contract extension. It almost worked but instead it drives me to develop my own forum to release and promote music 'Dream Nation 100'.
Do you feel as though a situation can be one sided if the leverage and power is unbalanced, explain? Have you ever had to deal with this type of situation?
Sosa: I believe that everyone has a choice to stand up for themselves even if the power is unbalanced. I once had a local concert with no major sponsor, limited budget and competition from a major concert featuring Ludacris, Jeremih and Taurus Riley. Everyday I sat and listened to the outrageous amount of advertisement on the radio and TV from the major concert. The promoters from the major concert, knowing that I was an up and coming artist that could affect their sales invited me to perform on their show and even agreed to pay me but I declined. I wasn't going to allow them to corner me and intimidate me. I stood up for myself and started to promote my independent event as an event for the people, not as expensive , safe environment and I gave people the opportunity of an alternative concert. I ended up making over 5 times as much at my concert than the major concert promoters agreed to pay me to perform at their concert.You can find and listen to some of Sosa Man's music on itunes as well as myspace.com/sosaman