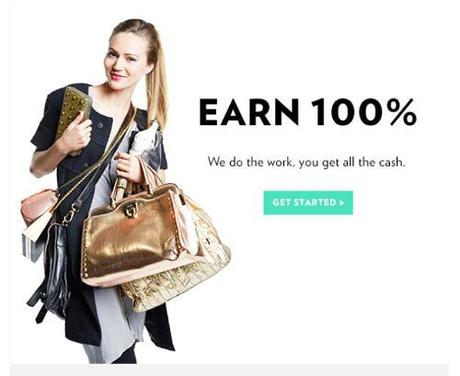 The holidays are headed this way at a rapid rate. This is the time to start penny pinching to prep for all the spending and splurging to come. Besides clipping coupons and avoiding the malls, you can make some extra cash off your handbags. You know. The ones in your closet collecting dust. Yep, those. Why not cut the clutter and make some extra cash at the same time?
The Thredsup #BAGUP program will buy your handbags and sell them on their massive consignment site. The best part. . . you get to keep all of the profit!
Keep in mind:
Bags must be postmarked by 12/31
Only bags with a MSRP of $60 and over are valid
Only wallets with a MSRP of $30 and over are valid
To get started today:
Order a bag from Thredsup. It will be sent to you free of charge.
Fill it up with like-new handbags
Ship it off. Shipping is also free.
After that, sit back and wait for you cash to flow in. You receive 100% profits from the sale of your qualifying bags and wallets. Thredsup does all the work. They drive traffic to their site. They handle orders from customers. They also ship goods to the customer. Super easy, right? The hardest part will be deciding which bags to give up LOL.