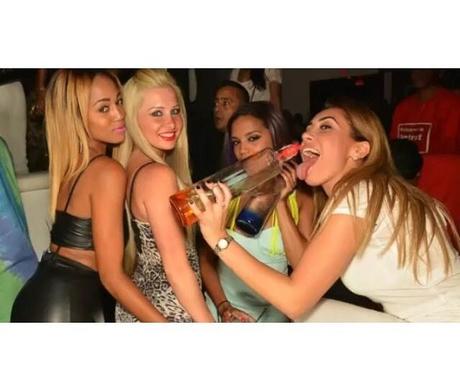 There have been 12 seasons of Bad Girls Club and out of these 12 season there have only been a few Bad Girls who were actually Bad Girls. Some were replacements and others were orginials. Since no new episode of Bad Girls Club on check out  who I think are the baddest below.
Season 2
Tanisha because she is the one who made Bad Girls Club popular. Plus she is the only one memorable for her season. 
Season 3
Tiffany because she was that chick in that season. No one really stepped to her and she basically ran the house.
Season 4
Natalie Nunn beacuse she ran LA. Just like Tanisha, Natalie Nunn help brand Bad Girls Club and made it more popular.
Season 5
Catya the baddest so far. Nobody messed with her at all. She was a BOSS, too bad she left that season. I think the whole season would of been different if she would of stayed. 
Season 6
Wilmarie was the best. Point blank. Nicki thought she could control and beat Wilma, but that was not the case because everytime they faught Wilma beat that ass.
Season 7
Best bad is between Tiara and Stasi. Stasi because she told that girl if she doesn't confess in 5 seconds she whopping ass and what happen? She whooped that ass. Tiara because she wasn't scared of nobody.
Season 8
Camillia wasn't scared of no one in the house.
Season 9
Meghan and Christina.
Season 10
Paula 
Season 11
Sarah 
Season 12
No one ..