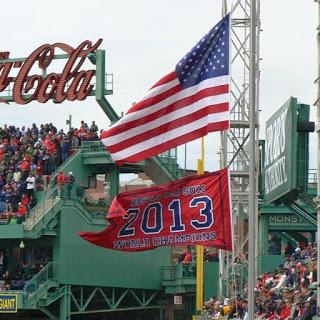 Times are bad, folks.
No use in recapping a truly awful weekend, as most of you either saw it or heard about it.
The AL East is now a four-team race, as the others are either playing well or in a position to make a run. (Remember how everyone was calling the division the worst in MLB? It is now the only division with four teams at .500 or better.) The Red Sox are the lone exception, now five games out of fourth place, and they are the second-worst team in the AL. And falling fast.
And now the question must be asked: will the Red Sox lose 100 games this year? Not out of the question, after the recent putrid displays of baseball I've recently seen.
I'm no longer angry. All my anger is used up. I'm just numb.
Bad trades, bad free agent signings, bad contract extensions. An unholy mess. Will John Farrell and/or Ben Cherington survive the season? It's looking more doubtful by the day.
And to conclude. I love these so-called "fans" (and so-called "pundits") who now want to practically disregard the 2013 World Series championship as either a "fluke" or an "aberration." It was neither. You DO NOT win 108 games and a title on just luck. And certainly not on a "fluke." A lot of things went very right in 2013. And the Sox earned their 2013 championship. That is forever. That cannot be changed. EVER.
It has been sandwiched around some bad teams. That's a fact, too. It seems to me a lot of these "critics" seem to forget the really "bad old days" of the early 1990s, when a championship seemed like an elusive dream that we might never see in our lifetimes, as the Sox were mired in mediocrity. But we did. Three times in this century. That should never, ever be lost in what is a team that has gone completely off the tracks.
Yeah, times are bad. Very bad. But remember there have been some very good times in the recent past. Nothing changes that, even if some want to harp on the negatives since 2011.
The Sox won it all in 2013, just two years ago. Deal with it.