by Conroy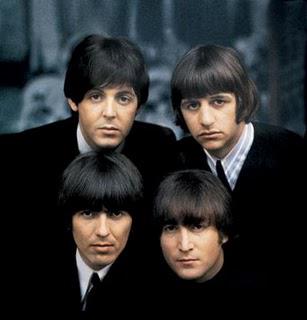 No one has ever improved on a Beatles original
I'm issuing a challenge to readers. Find one example of a cover of a Beatles song that is better than the Fab Four's original. I am confident you will not succeed. But if you think you find one, send me the example (with Youtube or other links if possible) and I will recognize you on this blog.
The culture of contemporary music, more so than any other art, embraces imitation. Musicians regularly perform the songs of other musicians. In fact, a generation or more ago, it was very common for several artists to cover the same song. There are many examples of the cover version of a song being far more popular than the original. For example, Rod Stewart had a big hit with
"The First Cut is the Deepest"
, certainly more than Cat Stevens did with
the original
. Some songs are hits in both the original and cover versions. Creedence Clearwater Revival had a hit with "Proud Mary", but the cover by Tina Turner was probably an even more successful.
The fact that covering other musicians work is common in music provides us with an opportunity to directly compare artists, something rare in art. Listening to all these covers has led me to a conclusion:
the better artist will almost always perform the better version of a song
. This is why I issued the challenge about the Beatles. After all, if they are the best band of modern music, and that seems to be the general critical and popular consensus (one this blogger shares), then their version of a song should be better than anyone else's version of the same song. Fortunately, when it comes to the Beatles we can test my assertion. They covered a lot of songs in their early period and they have been covered continuously since they started recording music.
Most people have heard "Twist and Shout", the last song off the Beatles first album,
Please Please Me
. It's a classic, but it is also a cover. The original was recorded by the Isley Brothers and was a hit. One listen reveals that the Beatles version vastly improves on the original with greater energy and a
famous one take vocal performance
from John Lennon. The examples go on, I even think the Beatles version of "Long Tall Sally" rivals Little Richard's howling track. What about the other side, an example of a popular cover of a Beatles song that doesn't stack up to the original?
 Anyone who has watched an episode of
The
Wonder Years
or seen archival footage (or attended)
Woodstock
knows of Joe Cocker's cover of "With a Little Help From My Friends". Cocker's version is good, but his slowed down serious rendition lacks the tongue-in-cheek perfection of the Beatles original, crooned by Ringo Starr, from
Sgt. Pepper's Lonely Hearts Club Band
. The list of notable artists to cover Beatles songs goes on and on, Aerosmith with "Come Together", Stevie Wonder with "We Can Work it Out", U2 with "Helter Skelter", Elliott Smith with "Because", Oasis with "I am the Walrus". These covers are really good, they just can't match the originals.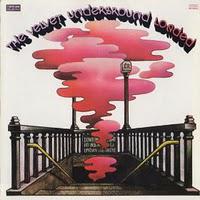 Sweet Jane on VU's Loaded
Of course with the Beatles these types of comparisons may be easy because their music is so iconic, but I contend that my assertion holds for all artists. In the late 80s the Cowboy Junkies covered the song "Sweet Jane", and changed the tempo, emphasis, and even added the "missing verse" lost from the Velvet Underground's original. As good as the cover is, and it's great, it pales next to the original. The Velvet Underground is better than the Cowboy Junkies. Of the versions of "The First Cut is the Deepest" noted above, Cat Stevens' original is better. Cat Stevens is a better musician than Rod Stewart. Jeff Buckely performed a haunting and superior cover of Leonard Cohen's "Hallelujah". Jeff Buckely in his short career was probably better than Leonard Cohen has been in his long career.
WTMD
, the favorite radio station of this blog, plays the "five o'clock shadow" every afternoon where a cover version of a song is followed by the original. Sometimes the cover is better and sometimes the original is better. Listening to these five o'clock shadows for years has reinforced my belief that the better artist will usually record and/or perform the better version.
I do have to mention one important caveat to my assertion. The deck should be tilted in favor of the original version. I doubt artists are falling all over themselves to cover mediocre songs, especially since those songs are unlikely to provide inspiration to the covering artist or be hits. That's why it's so striking when a cover version outshines the original, like Jimmy Hendrix's version of "All Along the Watchtower".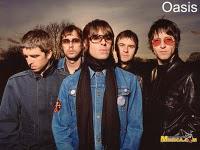 An example. A couple of years ago I saw Weezer in Philadelphia. As always, they put on a great show and much to my surprise, mid-set, they broke into a spirited cover of Oasis' "Morning Glory". It was good, but probably not as good as the original. Weezer and Oasis have a lot in common. Both bands came to fame in the mid-90s, both recorded critically lauded albums (
The Blue Album
,
Pinkerton
,
Definitely Maybe
,
(What's the Story) Morning Glory
), both released many non-album B-sides that are among their best songs ("Devotion", "Whatever"), both have long-standing dedicated fan bases.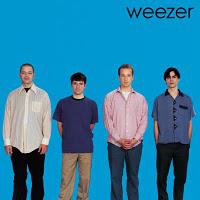 Which band is better? I can't say, and that's coming from someone whose loves to rank and take a position. So it isn't surprising that Weezer's version of "Morning Glory" wasn't as good as the original. The deck was titled in favor of Oasis. (A quick aside, a few months later I was back at the same venue for an Oasis concert. You have no idea how much I was rooting for an impromptu Weezer cover…sadly, it didn't happen.)
---
There are exceptions to every rule, so prove me wrong, and send me examples where a cover exceeds an original or vice versa, and where the artist with the "better" version doesn't stack up to the other band/artist/musician.