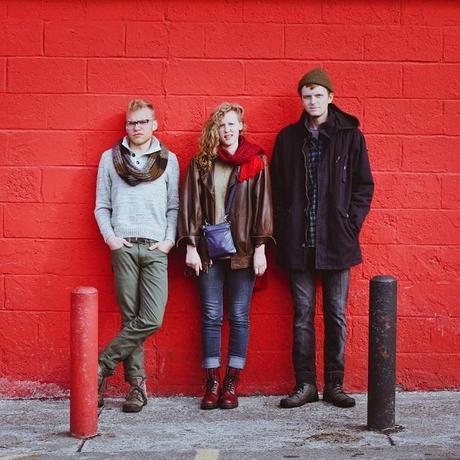 Bad Bad Hats – It Hurts
SoundCloud
Bad Bad Hats is a three-piece indie pop band that simultaneously sings about butterflies in their bellies while giving them to their listeners. They're completely swoon-worthy — let me break it down for you song by song from their It Hurts EP. The title track, "It Hurts," is made of  hand claps, a kazoo solo, and a perfect melody topped with an adorably hyper chorus exclamation of "The night is so young — it hurts!" After first hearing the track, I literally said "nailed it" out loud to myself in my living room. Next is "Super America", a shrugging American break-up story that concludes with some of the most patriotic lines I've heard in a while. The last :45 seconds is a repetition of, "I want a sweet tea and a heart that won't break. I want an Icee and a nice boy to date. I want a Pepsi and a heart that won't break. I want a Reese's and a nice boy to date." It's like they read my mind — every American's, really.
Moving on to the next track, "Secrets Are No Fun", Bad Bad Hats unleash lethal doses of cute, recalling the story of popping the L-word by accident because the object of her affection had a certain look in their eyes. Also, she "can't sleep for days" when they're apart — feeling those butterflies yet? "9 AM" is an ode to the fact that feelings change really fast sometimes and, oh well. The one hundredth "I'm so sorry" interlude ends with a hilarious, whispered "I'm not sorry". Its alternative title could easily be "Sorry Not Sorry". The last song, initially sparse and eventually short, "A Bout", is a letting-go dilemma and witty play on words — "It's not about me. It's not about the open door. It's not about me. It's not a bout."
Bad Bad Hats write simple, highly charming songs about feelings, and they do it with so much feeling! The themes are youthful and so is the energy, but their grasp on pop songwriting is mature. With this in mind, it's clear Bad Bad Hats is a band that you're no doubt going to see more of. Wanna hear something crazy? You can download the It Hurts EP for free! While you're at it, give their three-song Grow Up EP a listen/download. "Learning to Sleep" in particular is a chilled out, stripped, lonely tune, gorgeous for its hollow ache.  Listen to "It Hurts" above, then head over to Bad Bad Hats bandcamp page to make it your own.