Backlinks, what they are and why they're important for your success
A backlink (also known as an incoming link) takes place when other people put a link to your website from theirs. Basically backlinks are all about generating traffic towards your website, which any webmaster will agree is a really important part of becoming successful on the Internet.
Fact: search engine optimization is essential and you must keep it in your mind as you are creating your internet site.
It works like this: first, you create a website, incorporating the proper structure and keywords which means your site is search engine optimized. If you work with the right SEO (search engine optimization) strategies, when someone goes into an internet search engine to look for something that your business offers, you will show up on the first page of the search engine results. This is actually the best place for you to be if you want visitors on your site.
While structure and keywords are important to remember while you create and add to your website contents, the most crucial factor of good SEO throughout your website's life is adding and maintaining backlinks.
Because search engines like google and Yahoo! use backlinks to rate how worthwhile or valuable your website is the more sites that you've got linking to your site, the higher you will expect to be on search engines results. The end result is that you progress in rank.
While the amount of backlinks plays a part in your ranking, it is also imperative that you ensure that you maintain high backlinks quality at the same time. Stay away from backlinks that come from sites which have absolutely nothing to do with your site. Also, it is far better to have backlinks originating from other highly ranked sites (provided they are related to yours).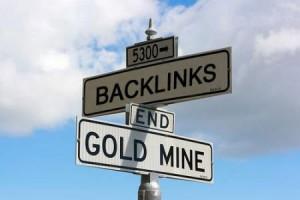 Various approaches to in building backlinks
You can engage a service to do it for you, just be sure that you do the research to insure that you'll be getting enough top quality backlinks for what you're spending your money. You can even do this yourself. It is extremely time consuming and could be frustrating, but it's vital to the ranking of your site. If you choose to do your link-building yourself, you may manually request others to backlink to you, you can submit your website manually to the most reputable directories, you may also submit articles that link back to your site to the many article submission sites, and you can take part in forums and also other social media platforms so that people are constantly clicking on your link.