Back Yardin' has hit up locations like Ingersoll, Cambridge, Orangeville, Hawkstone, Ancaster and now they'll be bringing their intimate shows to Ottawa and Cobden!
Announced today, multiple SOCAN, CMAO, and CCMA award winner, Jason Blaine, will be doing a run of four dates. Blaine will be starting out in Ingersoll on September 30, followed by Uxbridge on October 1, Ottawa on October 2, and Cobden on October 3. Tickets are available at backyardinlive.com
Get 'em quick, these dates are bound to sell out fast!
Last week I had the chance to catch up with Corey Kelly of Tour Bus Productions, architect of the Back Yardin' Concert Series, and I asked Kelly about how it all got started. Like the rest of us, Corey was sitting around during the pandemic, thinking about how artists were missing the buzz of performing, and how music fans were missing the live experience. As restrictions started to lift, he came up with the idea of getting together very small groups of people with artists who would work well in an intimate, acoustic setup.
The first artist out of the gate was Andrew Hyatt. He's perfect for this kind of show, just a man and a guitar. Stories and songs, just what the doctor ordered. Previous artists have included Jason McCoy, Brian & Matt of Kansas Stone, The Reklaws, Tebey, and Hunter Brothers.
I asked Corey about how they're keeping people safe. He let me know that ticket numbers are based on the size of the space. Ingersoll is one of the smaller yards and it tops out at 50 people. There are other locations that are really big where they've sold 100 tickets, but they could easily fit 200 people. But, the intent is to keep the shows intimate. There are no plans to go over 100 tickets. Each location brings its own charm. Orangeville is super roomy, and Hawkstone has the most beautiful lake backdrop. People are asked to mask up and to stay masked until they're seated, and there is a 6-foot space between groups. There is no alcohol served at the shows, and people are only allowed to bring in one non-alcoholic beverage. The ambience is amplified by Edison lights, and the setup is a collaboration with Soundbox Productions.
This year Back Yardin' has added some merch into the mix. Available exclusively at shows, you can now get trucker hats for $30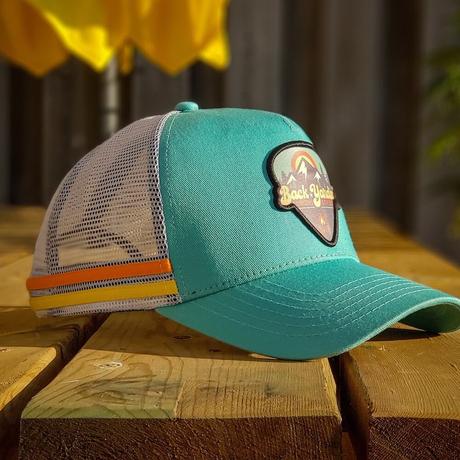 What's next for the folks at Back Yardin'? There are plans to expand to the east and west coasts next year. Stay tuned for all the news! Links at the bottom of this post!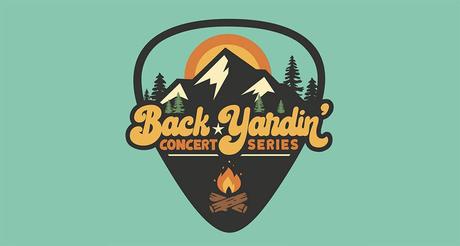 Back Yardin' Links