Backpacks are a must-have these days for students. Whether they're in kindergarten or college, they need a sturdy and functional bag to hold their schoolwork. I remember one year when we had to replace my kids' backpacks three times! I figured I could get by with poorly made bargain bags, and I soon learned my mistake! By the end of the year, I'd spent much more on bags than I would have if I'd just started the year off with a high-quality bag. This won't happen again! That's why this year I'm excited that my son has a backpack from High Sierra. They come in a wide variety of shapes and sizes, which makes my kids happy. And they're built tough to last, which makes me happy! Check out some of the backpack options available from High Sierra: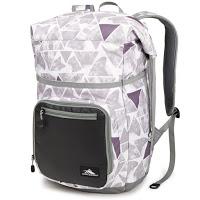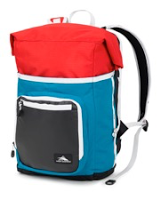 Tethur Pack

With a roll-top main compartment and a dedicated, fleece-lined laptop sleeve, the Tethur is a go-to for the urban student. Made out of burly, ballistic Duralite fabric, the Tethur complements its chic styling with a stout and durable identity.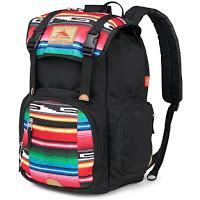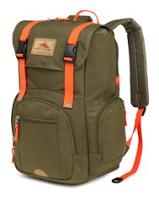 Emmett Pack

Featuring a patterned brain and a gussetted front pocket, the retro Emmett achieves functionality through a refreshing simplicity. Drawstring access and a tablet sleeve for the tech-savvy rounds out this pack.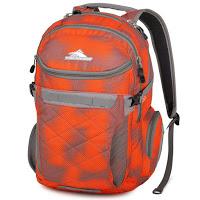 Broghan Pack

Complete with an expandable front pocket, designed to hold whatever the school day can throw at it, the Broghan is built for the student who always comes prepared. Its padded laptop sleeve even fits most 17-inch laptops.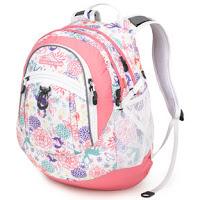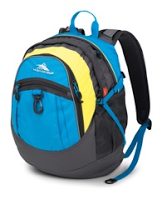 Fat Boy Pack: The All-Arounder

With plenty of color and pattern options for both the boys and the girls, the Fat Boy is sure to be a pleaser. Featuring plenty of compartments for stashing binders, books, and lunch, the Fat Boy's compression straps and supremely cushioned back panel will always keep your student happy.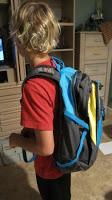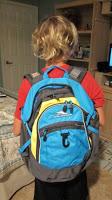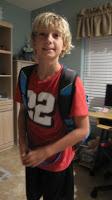 As you can see above, my son has the Fat Boy pack. I love the extra-wide padded straps that make this backpack more comfortable to wear. And my son loves the fun colors!
Send your children back to school with all the school supplies they need, especially a well-made and comfortable backpack from High Sierra! CLICK HERE to view the rest of the High Sierra product line.

Disclaimer: I received a complimentary product sample to facilitate my honest review.