With every new school season, comes a new set of books you're expected to devour in record-breaking time. In an effort to cope with your endless list of reading lists, you are often forced to turn to the next best thing to the book: the movie adaptation. In an attempt to get into the back-to-school spirit - and possibly give you a head start on your slacker studying - over the next week, we will be giving you a sampling of our favourite page-to-screen adaptations.
THE NAMESAKE
Release Date (Book/Movie): 2003 / 2006
What the Back Cover Should Read: The Namesake, based on Jhumpa Lahiri's 2003 book, quietly captures the realities for second-generation immigrants in North America, particularly those of us wedged firmly between South Asian roots and an American upbringing. As Gogol Ganguli (Kal Penn) struggles to form an identity that isn't at direct odds with his parents' wishes, he soon comes to realize that the only way he can know himself is to know where he came from. Lahiri's beautiful tale about the confusion of being caught between two cultures is deftly realized by director Mira Nair.
Why It's Worth Checking Out:
Lahiri's novel is perfection, but Nair's adaptation of this immigrant tale is sublime, bringing to life a story that is eerily familiar to many second-generation youth. Penn is a suitable Gogol – hard-jawed and pensive – but it is his parents, masterfully played by venerable actors Irfan Khan and Tabu, and the stories of their lives that will break your heart.
LORD OF THE FLIES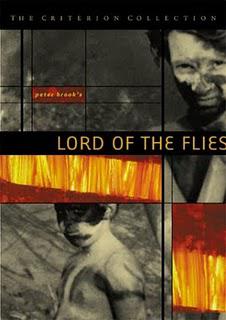 Release Date (Book/Movie): 1954 / 1963

What the Back Cover Should Read:

This story about a group of young boys marooned on a deserted island provides a grim commentary on the very essence of survival, and the dark places people can go when placed squarely out of society's watchful eye. Peter Brook's 1963 film is both a comprehensive and loyal companion to Golding's controversial novel (incidentally, his first!).





Why It's Worth Checking Out

:

I was fascinated by

Lord of the Flies

in high school (don't ask), and was blown away by the detail afforded to the 1963 film. The barbarity that the boys must either align themselves with or against is rawly captured by Brook, whose characters possess an earnest quality that's just not present in the 1990 film. (Also: if it's required reading for English, your best bet is with the 1963 version, which does serious justice to Golding's story.)




ONE FLEW OVER THE CUCKOO'S NEST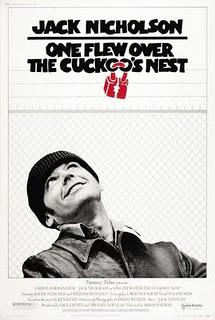 Release Date (Book/Movie): 1962 / 1975
What the Back Cover Should Read

:
One Flew Over The Cuckoo's Nest is purportedly borne straight out of author Ken Kesey's experiences as an orderly at a California mental health facility, and follows a group of men living in a similar institution. When hell-raiser McMurphy (Jack Nicholson) is admitted to the ward, the boundaries of authority – particularly that of the formidable Nurse Ratched – are pushed as far as they will go, with dire consequences for everyone involved. Kesey's story is the ultimate missive on power, madness and masculinity within institutions.
Why It's Worth Checking Out:
You mean, other than the fact that Milos Forman's film won five Oscars at the 1976 awards – including Best Picture! – and is ranked as the #8 film on the IMDb's Top 250 films of all time? Jack Nicholson's performance in One Flew Over The Cuckoo's Nest is un-real, and the lovable cast of misfits he's surrounded by in the ward can't be forgotten anytime soon, either.