Making wildly exaggerated Criswell-like predictions of the number of hookers who will descend upon a major sporting event has become a popular pastime of prohibitionists.  –  "Hidden Hordes of Hookers"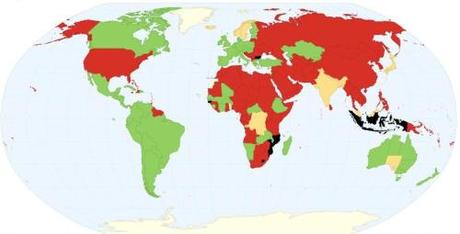 Cops keep pretending they want to "help" the women they stalk & harass.
Campaigns against sex work are part of a war against all sexual behavior.
Despite this fantasy's popularity with UK cops, none has ever been found.
Adult man wearing a costume mansplains professionals' own job to them.
Critical thinking skills are not a prerequisite for nursing or medical school.
Surveillance weapons are often tested on whores, but never stop with us.
Politicians can't grasp that whores might be neither criminals nor victims.
Another crime victim caged to force participation in a state morality play.
Soi-disant ally thinks we're childlike morons in need of licensed handlers.
Massage parlor licensing is widely touted as a way to "fight prostitution".
My dominatrix is ignoring me for accidentally offending her. Any advice?
And the next time they broaden the definition, it will "grow" even more!
That vile use of "safer neighborhood team" to mean "vice squad" again.
This woman reminds me very much of Annie Lobert of "Liars for Jesus".
This in a mainstream mag like Glamour is an extremely promising sign.
We may have a winner in the "stupidest gypsy whore magnet" contest.
Just in case you think owning a "legal" sex work business protects you.
Even for the prohibitionist New York Times, this is pretty jaw-dropping.
Seattle cops & prosecutors destroy more men's lives for fun and profit.
Another chapter in this grotesque campaign to intimidate sex workers.
The fanatically-prohibitionist Seattle Times again revisits the TRB raid.
Historians will view this propaganda as our era's Malleus Maleficarum.
Small cities' ludicrous concepts for supposed "gypsy whore" magnets.
Only another month or so before the "creepy clown" hysteria returns!
Watching "sex trafficking" hysteria spin out of control of "authorities".
Reporters are stupid enough to keep giving Dennis Hof free publicity.
Because Agatha Christie novels & TV cop shows increase real crimes.
Some cops just can't stick with the "all whores are victims" program.
Another amateur profiting from sex workers while giving us nothing.
Please don't use my escort email unless you want to book a session.
Remember this when you hear pigs oinking about arresting "pimps".
A live-action version of that moronic "escape the pimp" video game.
Another dumb, sensationalized article, now with added whorearchy.
A watered-down disease culture, but a disease culture nonetheless.
Another vile apology for evil policies that enable uniformed rapists.
"Hi, I'm interested in buying sex from a potential trafficking victim."
Picket-fence gays have become an active threat to sexual freedom.
Prosecutors' magic Shazam power can turn "children" into "adults".
Fetishists expend so much energy on something that doesn't exist.
Why don't actresses who play sex workers actually learn about us?
Just in case you didn't think you were spied on enough in airports.
Your regular reminder that a child-shaped toaster is still a toaster.
This dude's clutching his pearls so hard, he's starting to turn blue.
Is it "sexist" for a sex worker's client to request a custom service?
This dude must've pissed off somebody well above his pay grade.
Another interview with Dr. Agustín about The Three-Headed Dog.
"Sex trafficking" hysteria spins out of control of the "authorities".
Alas, "creepy clown" panic can't derail "sex trafficking" hysteria.
A politician describes my flexible, lucrative job as "undesirable".
I love seeing "authorities" caught up in their own moral panic.
When it's a cop, sexual coercion magically becomes "bribery".
Using "sex trafficking" hysteria as anti-American propaganda.
Fanatics are recycling old "sex trafficking awareness" stunts.
Still more victims of the Satanic panic released from prison.
This scam has existed for as long as there have been cities.
Do they even think about the words they're vomiting out?
One wonders if this loon asks her vibrator for its consent.
And people wonder why I'm critical of "child porn" laws.
I hope none of you find these even remotely surprising.
Naturally, Cassandra McNeill was saying this years ago.
Lorelei and I travel to Ireland; here are some pictures.
Dick is not in any way an equal or fair trade for pussy.
On the humorous, adventurous rapists of Disneyland.
Another creepy cop entrapment & surveillance game.
Loon claims NASA is sex trafficking children to Mars.
Sex work criminalization under repressive regimes.
No doubt caused by the presence of corn and I-35.
Another episode in the demonization of Backpage.
My very first column on the "gypsy whores" myth.
Debunking the "average age of debut is 13" myth.
No cops. No cages. No shaming or brainwashing.
A promising start for decrim in South Australia.
I gave an interview to Dr. Heather Branstetter.
Lorelei and I prepare to depart for Ireland.
How Taiwanese police harass sex workers.
Another dumb "awareness-raising" stunt.
Pigs claim sexting is a "gateway" to rape.
"Crime": stillbirth. Penalty: life in a cage.
Another bogus "super gonorrhea" scare.
Lorelei, Ghost Rider and I visit Ireland.
Long-time readers already know this.
Doesn't monogamy get old  for you?
Did you ever have a condom break?
Not a good move on Deen's part.
How old are these idiots, eight?
This was only a matter of time.
The history of harm reduction.
French colonial concubines.
Pride and Wonder Woman.
Rapist cops of July 2017.
No More Sex Shame.
Moving troubles.
Halfway whores.