I've been through that forgotten bag of old Dubai photos I mentioned the other day and scanned some of them, so it's time to share them with you.
What's interesting is not so much the buildings themselves in these photos but what's around them. Or, compared with today, what's not around them.
My first apartment was in a brand new building and I was one of the first to move in. It was in Deira just behind Al Ghurair City. Although back in 1977 when I moved in construction of Al Ghurair Centre, as it was originally called, hadn't been started.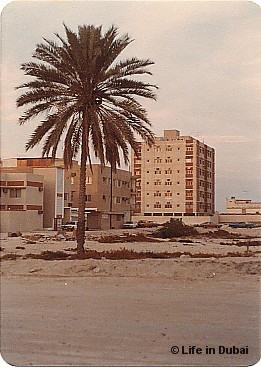 Mine was the top floor apartment on the right of the building. From it, three or four years later, I had a good view of Al Ghurair Centre.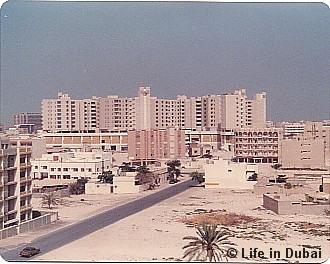 You can see that it was still  far from the built-up area that it is today - in fact it was almost rural: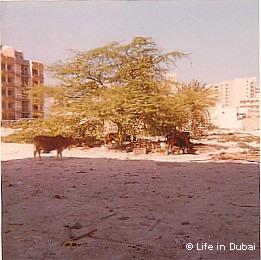 Over the other side of the Creek, behind the newly-opened Trade Centre was the Hilton hotel. This photo has a note on the back that it was taken in 1979.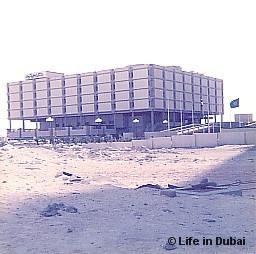 The Hilton was demolished a few years ago but the Clock Tower is still very much in place, although not the prominent landmark that it was back then: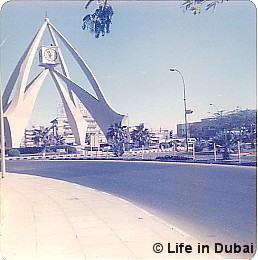 The Dubai Municipality building in Deira is still there, but the surrounds are very different now.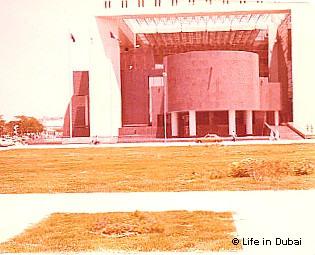 This one was also taken in 1979, from Deira looking across the Creek to Bur Dubai:

 No concrete banks you'll notice, just the natural sand and plenty of dhows and fishing boats.
There were a lot of original buildings in Bur Dubai too, complete with original, working wind towers.