As hinted in yesterday evening's walk review, I acquired a brand-new digital camera yesterday – the Nikon Coolpix S9400.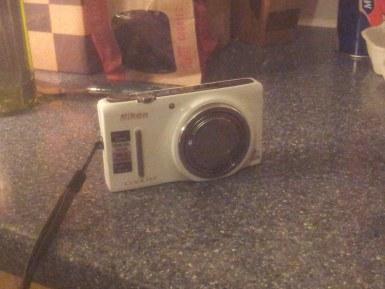 This will replace the Nikon COOLPIX S8200 (a slight upgrade, then) that I tried to repair a month ago, before conceding defeat and handing it over to the professionals at Nikon… To keep that story brief; their technician determined that there was too much damage already done and that the camera was beyond economical repair.
In all the time that I was waiting for a response, I could've just purchased a new camera but they did eventually come up with a pair of Exchange Offers – one being an A-grade refurbished S8200 (admittedly, it would've been dearer than buying one new from Amazon); the other was a 'bridge' camera (which I understand to lie somewhere between a compact camera and a digital SLR, but also refurbished).
I quite liked the look of this Nikon Coolpix P520, especially considering that it would've only been a fraction dearer than the £150 I've just payed for my new camera and that it would've been unattainable brand-new, given its RRP. It was only when I began to read the reviews that I realised it had issues that would've irritated me – most notable, concerns over the camera's inability to focus with clarity with the extensive zoom lens. But along with that, several comments suggested that there may be a delay or pause between simple functions such as taking one photo and preparing for the next.
Before my water bill arrived this week, I was thinking of going for a low-end DSLR, which might have cost between £300-400, at a guess. But I then began to consider what I would most like to use it for (walking) and I made a strong decision to stick with a compact that's cheaper to replace and, I'm sure, a lot easier to carry over long distances and hills.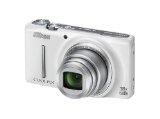 Speaking of which, I plan on buying a waterproof carry case for this camera; preferably with pockets for SD cards and storage. I won't be preparing a full review of this model because I don't consider myself to be 'all-that-technical' when it comes to photography… I doubt I'll even use half the features of this one, as with every other camera I've owned. I was a bit disappointed that the S9400 uses different batteries to my old S8200 (so, I've already ordered a spare) and while I've found the Coolpix range to be great at shooting in levels of low light, this one seems to compensate automatically by upping the white balance. It may not sound like a bad feature to have but my previous one didn't do this. Having taken some sample shots of my flat (which has pretty poor lighting and a minimal allowance for daylight), I can see it giving a false representation of what my home truly looks like. I also found that a couple of features (which I would deem to be optional) were set to 'On' as default and so I had to work through the menus to disable them (not much of a challenge, given that I'm already familiar with the Nikon Coolpix interface).
I'm hoping to take this one out for a debut run walk this weekend. I've never owned a white camera before and only went for this because it was significantly cheaper than the other colours. It'll be interesting to note the color changes throughout the rest of 2014. Hopefully, I'll have fewer grubby smart phone shots to share from here on! ;-)
Thanks for reading and happy snapping!