We've had a bit of a scare this week. I began having contractions early Sunday morning and went to the hospital to be checked. After a few hours of monitoring and an ultrasound, it was concluded that they really had no idea why I was contracting.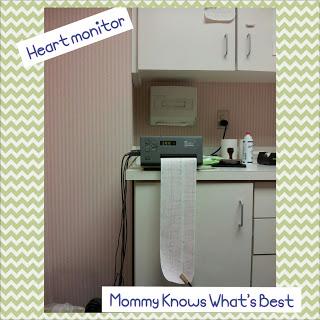 On Monday I went to the doctor's office to once again be monitored, but once again they decided that the baby wasn't coming and everything was fine.
Phew! 
As you can tell from yesterday's post, I'm quite ready to see this kiddo (and my toes). But when he's ready, he'll be ready.
As of yesterday, he's about 6 lbs now and is still practicing his breathing skills very well. In fact, the US tech was very impressed to see how well he was practicing! His little lungs were moving as if he was out in the air breathing in oxygen.
He's still breech, which is still nothing to worry about. He's facing the opposite direction though.
I have another appointment tomorrow which should just be a regular appointment. As long as he behaves, that is...
23 more days.