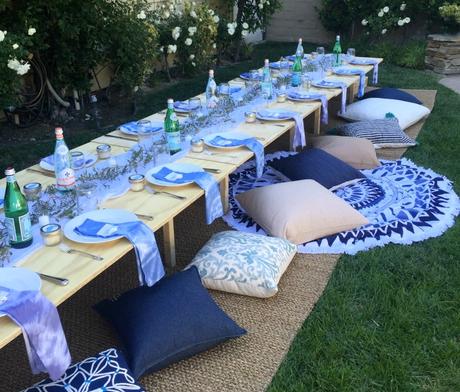 This weekend I had the honor and privilegeof attendinga magnificent

Baby Shower Soiree!

Every element  was so artfully done.


It was a party styling masterpiece

with Pinterest  worthy pinning vignettesall the way through!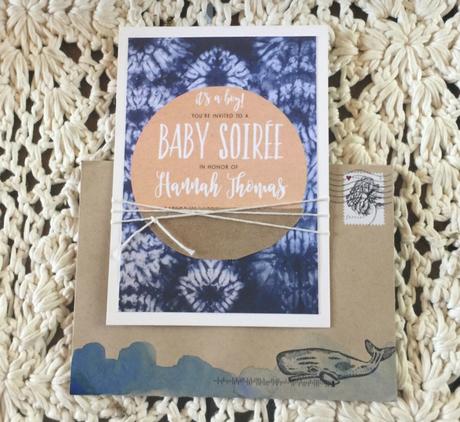 I am a big believer that any fabulous eventstarts with a fabulous invite to set the tone!This one captured the soiree in spades!
I also really appreciate when any invite conceptis carried through to the envelope.Making getting an invite in  the mailfeel like a gift!
Each Soiree invite envelopewas hand water coloredand then stamped!Making for the perfect invite to this marvelous Baby Soiree!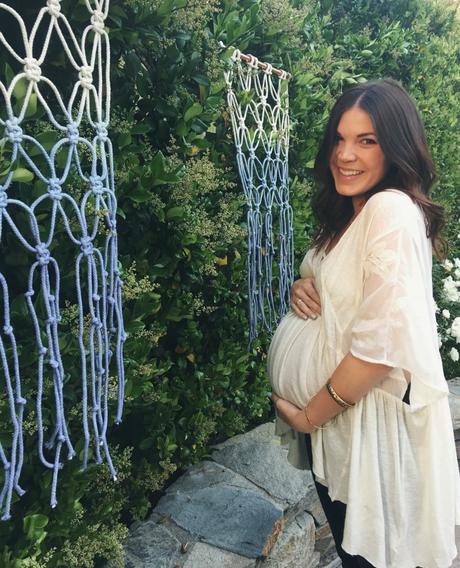 The gorgeous Momma to be is Hannah Thomas.I have watched this beauty grow up for the last decadebecause she and my girl Ellishave been friendssince meeting at an art museumon an  eighth grade home school field trip.
To this day I still remember seeing her and her Mommafor the first timeand wanting to be friends right away!They both stood out so chic and fashionable.I loved homeschoolingbut most people who we methad not much interest in fashionSo Hannah and Christywere literally the fashion people we had been hoping to find!It was from this common interestnot only did a strong friendship grow betweenEllis and HannahbutChristy and I as well.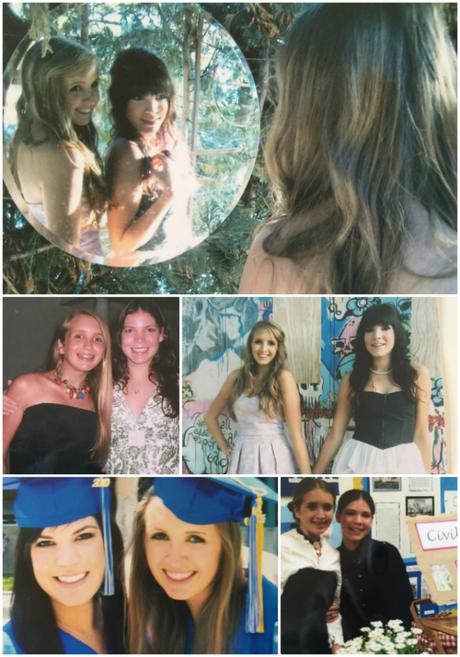 Watching these two grow from eighth grade girls working on projects togetherto high school years filled with dances and promshigh school and college graduationsHannah's weddingandin  just weeksHannah will be in Ellis's weddingas Ellis was in hers.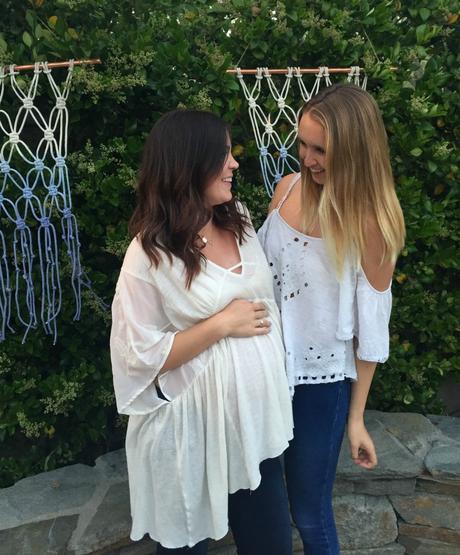 And in just a couple weeks after thatHannah will give birth to her baby boy Noah.
I feel like Christy and I are definitelypassing on the battalion of young adult womento these two beauties.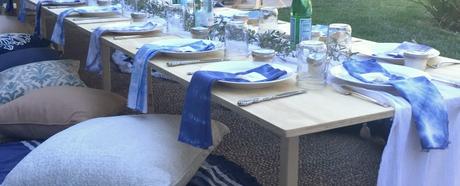 So besides it being a sentimental time for me …
Everything at the shower was perfection!Hannah's husband Jarett built the low tablelong enough to fit all the guests!
Seats were finished off with floor pillowsatop a  jute rug  form Ikea.
Napkins were hand dyed to really enhance the look and carry through the party's styling theme.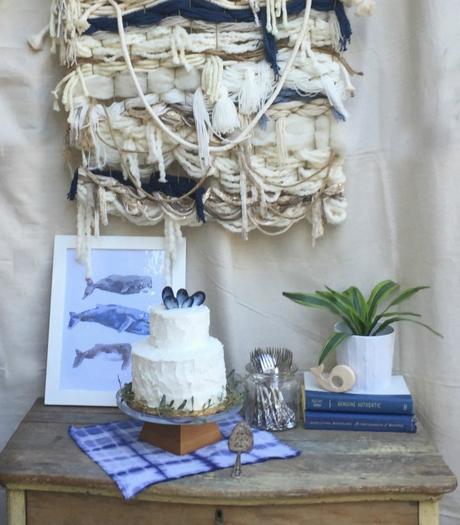 Hannah who also has a delightful  blog

HERE

did this sumptuous wall hangingwhich was a wonderful addition to the cake table vignetteset atop a vintage dresser!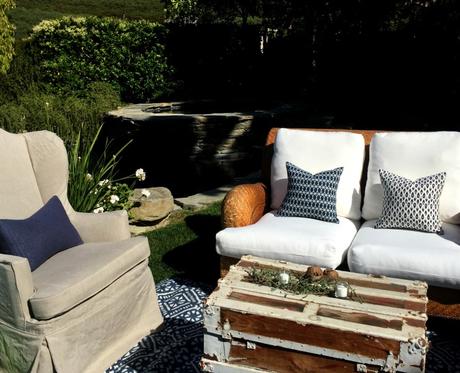 There was cozy soft seating outside by the pool.All addressed with coordinating pillows.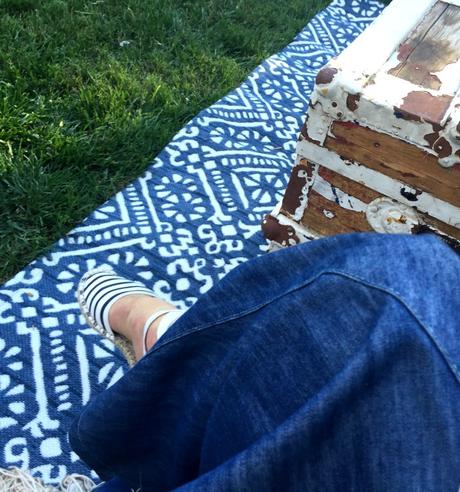 An outdoor rug from Target helped furtherthe feeling of luxurious outdoor roomsWhile a vintage trunk made for a perfect coffee table.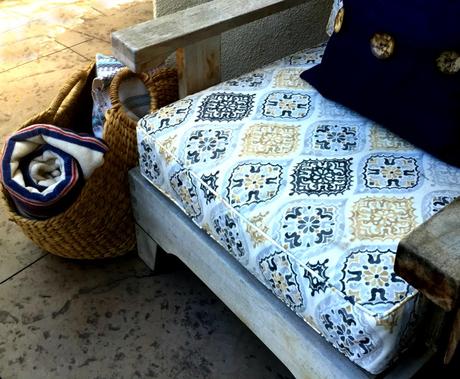 Coordinating cushions  made their way all around.



Another vintage dresser was used to set up the drink stationwhich included a  white sangria!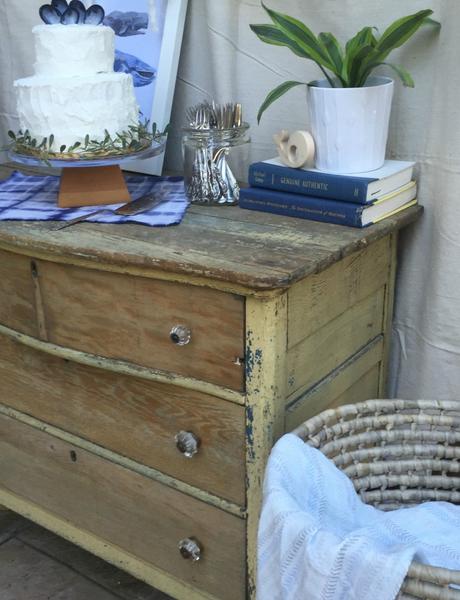 Vintage silver and a cake trimmed with olive branchescompleted this vignette perfection!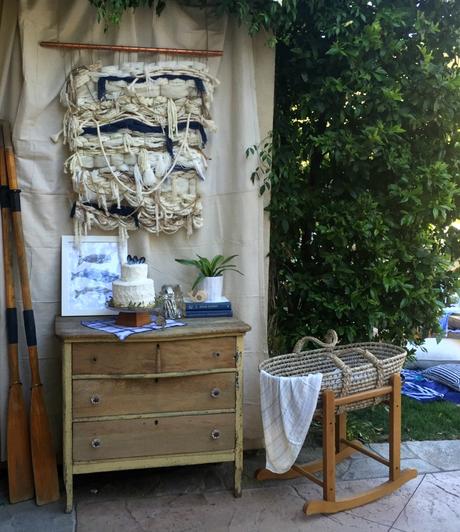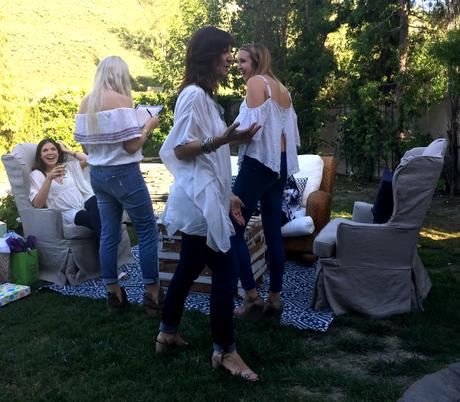 Guest were asked to wear white tops and jeansfor comfort since seating was on the floor.
I was so delightedto see such stylish interpretations of the basics!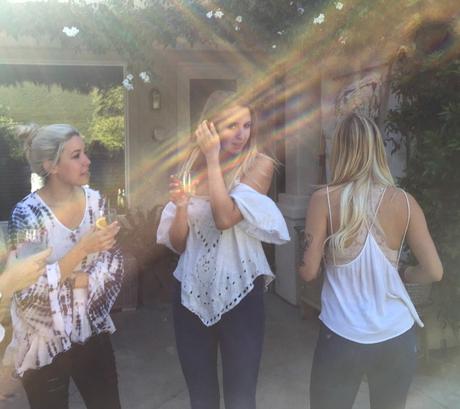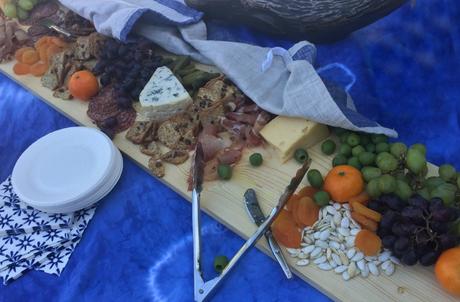 And yet another Pinterest worthy idea …(This shower was truly chalk full of them!!).
This fantastic charcuterie boardlavished with deliciousnesswas made out of cut  lumbar!Just genius I say!!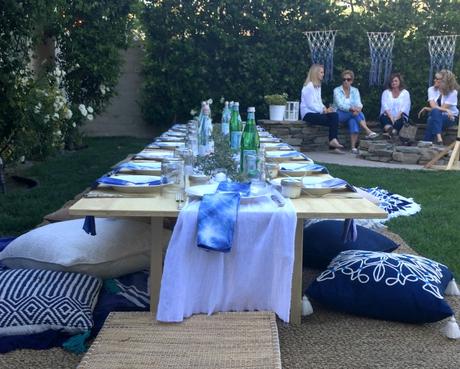 The macrame hangings in the rearwere a wonderful wayto style yet another seating area.Hannah not only made thesebut they were given as prizes for the winners of the games!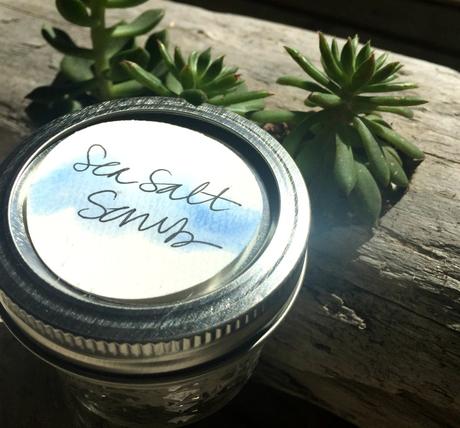 The darling jars on the table were party favors for each guestfilled with sea salt scrub!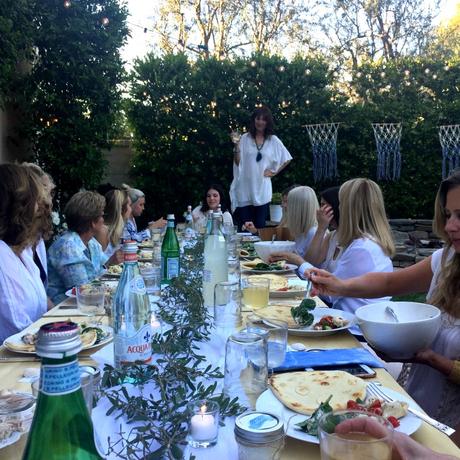 Food was passed family style around the custom table.Olive branches pulled everything together.As the sun went down candles were lit.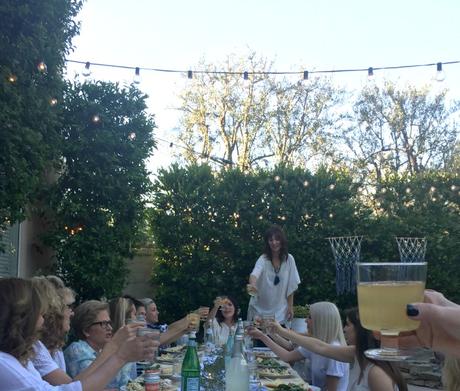 Gracious and sentimental toast were madeto mark such a memorable occasion and event.
Another genius additionthe 'stemmed glass' in the lower right corneris from Ikeaand they stack!!Talk about party perfection!!These beauties are perfect for any drinksand the fact they stackmeans they can be collected and stored in mass!
See what i mean about genius party styling doneby Hannah and Christy!With the help of their loving family members!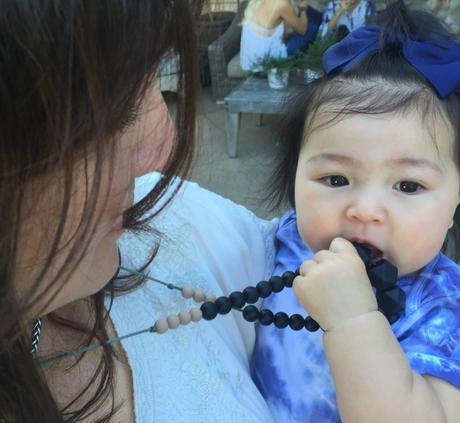 This is baby RileyChristy's first grandchildfrom her oldest son and his beautiful wife.
Those beads she's chewing onmade specifically for teething babes.How cool is that!!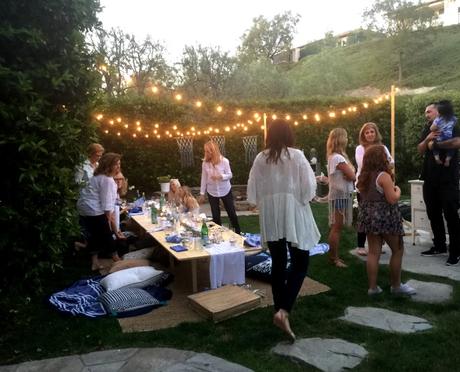 As the sun setmarket lights came one.
Lights with stands that were built specially to accommodate the low table seating.
The party ambiancetruly magical.My only complaintwas the night seemed to fly by!It was definitely a party I wish I could push rewind and do it again!The evening was that special!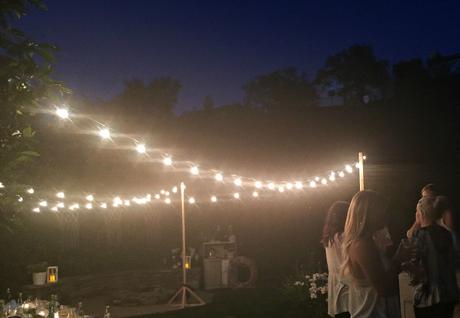 It all  made for such a remarkable and memorable  nightfilled with so much love.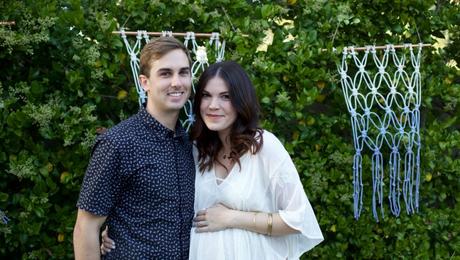 Wishing this wonderful couple all the very best in lifeas they embark on one of life's greatest journeys.
Thank you for letting me not only attend your soireebut document and share it as well.
Sending you both much love.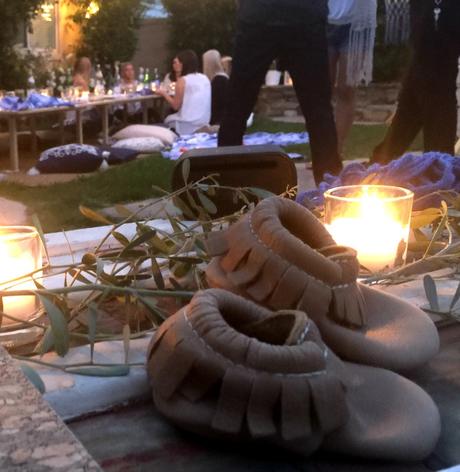 As always my friends


I wish you love and joy

as you style your life