My dear sweet Sunday School class hosted the most delightful baby shower for us this past Sunday afternoon.  
It's fun for the tables to finally turn and for me to be able to hold up the gifts for viewing! 
It was beautiful and so much fun! By the way, baby showers are so much more fun than wedding showers (when you are being the guest of honor). With a wedding shower, you are overwhelmed with crockpots and casserole dishes and you think about all of the entertaining that you need to do with it all. With a baby shower.......you hold up sweet little gowns and just think about rocking your child. 
Well, then you open up diapers then think of poop.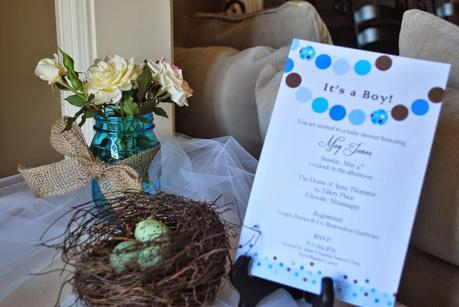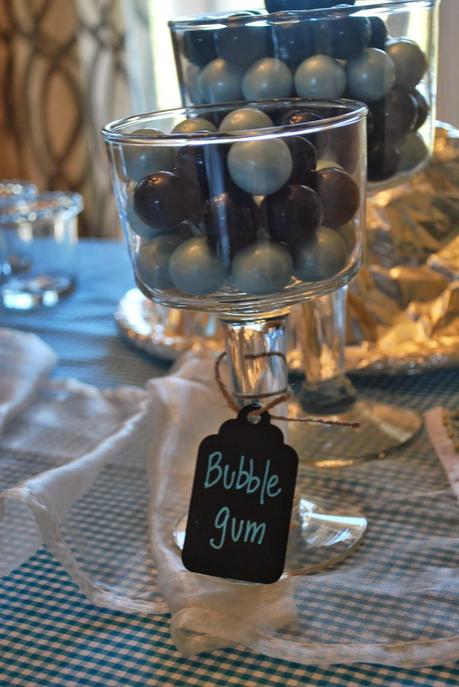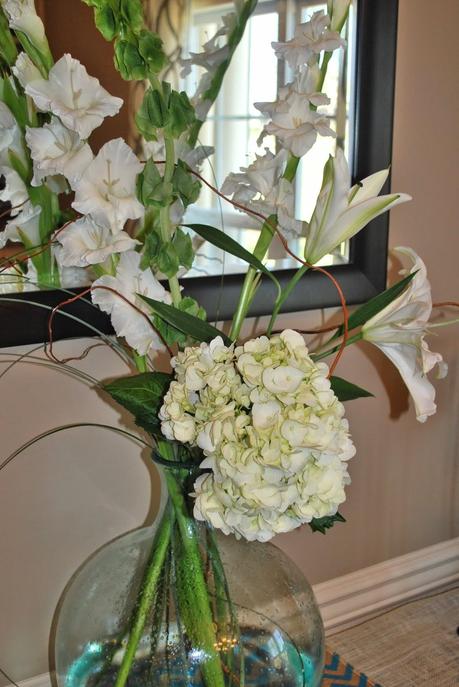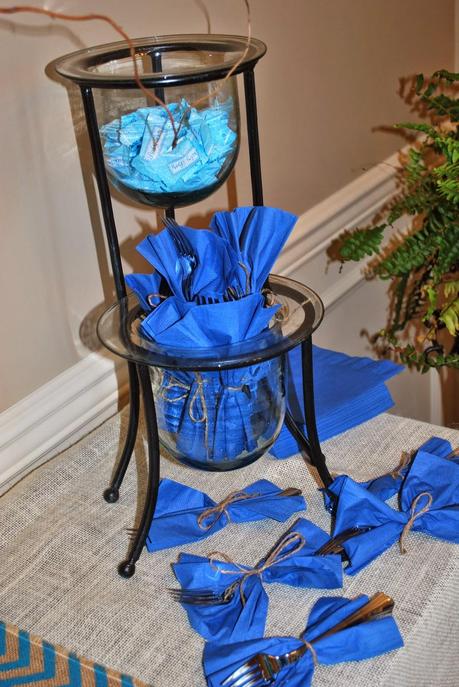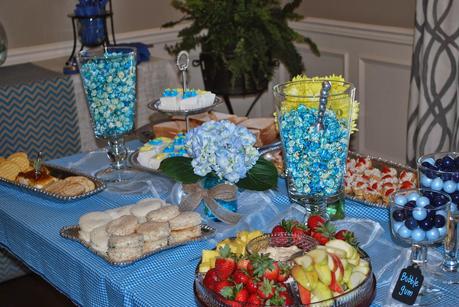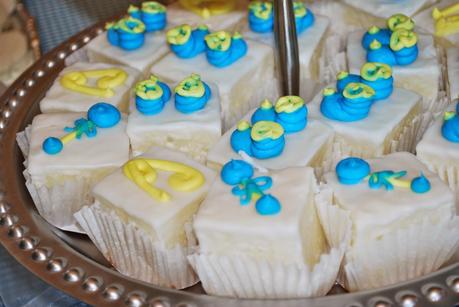 The attention to detail was remarkable! I'm forever grateful for the love and support all of the ladies showed us! Oh and the gifts! Lard have mercy at the gifts! I have never "oooed" and "aahhheed" so much at the sweetest (and a lot of practical) baby gifts. 
A big shout out to Anna for opening up her gorgeous home to us! It was perfect.