The second of our baby travel guides! If you didn't get a chance to read about our adventures in Boulder, you can do so here. Ryan and I took Lucy to Fort Collins over the weekend, and we had a wonderful (and delicious time). Traveling with a baby requires unique planning and coordination, but we're finding it's just as fun (if not more) to have Lucy in tow. Fort Collins rests about an hour north of Denver, two hours north of Colorado Springs. Home to Colorado State University and dozens of breweries, it's a town worth visiting for a day or two.
Because the drive to Fort Collins is over an hour, we made a pit stop at one of our favorite coffee shops in Denver: Black Eye Coffee. Impeccable espresso drinks, fresh pastries, and friendly baristas make Black Eye an easy choice for us. Tip #1 for traveling with baby: plan for pit stops. Getting out of the car, if only for thirty minutes, meant we had a much happier baby for the second half of our trip (and a much more alert mom and dad).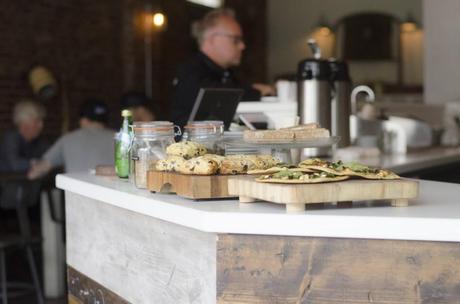 Choice City Butcher and Deli
We asked our friends for recommendations on where to eat in Fort Collins. Choice City made almost every list. This butcher and deli specializes in natural meats and good beer. We ordered sandwiches, let Lucy watch the sandwich guys throw them together on a stainless steel counter, and then quickly devoured our food. Good bread, high quality meat, and fresh veggies made for a real win.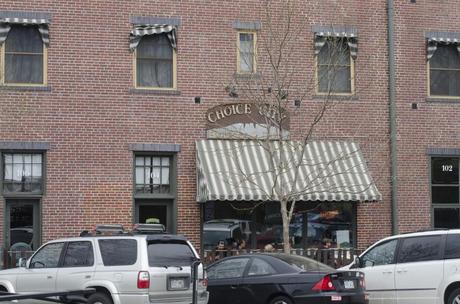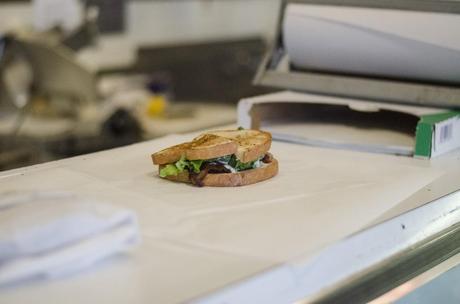 Armstrong Hotel
Normally, we like to stay at apartments or homes we find through Air BnB. Turns out, Fort Collins is slim pickings. So we found what I think was our next best option: the Armstrong Hotel. As the last operating historic hotel in Fort Collins, the Armstrong was full of charm. The hotel delicately balanced the need for renovation and the desire for historical preservation. And to make an already cool hotel even better: they have a cat named Oreo. We enjoyed our stay. Our bed was comfortable and made me realize we really need to purchase new pillows for home.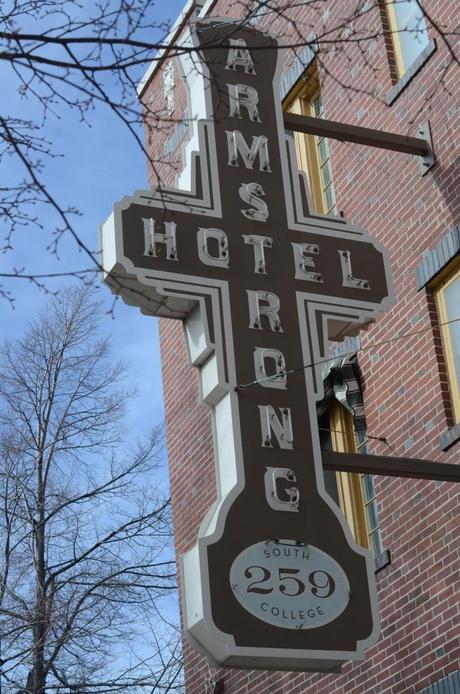 Vegan and vegetarian goodness. We came here in the afternoon for a smoothie. We went away with the most delectable frozen concoction that I've had in quite some time. Fresh made coconut almond milk. Bananas. Cacao beans. Chopped Dates. Raw Honey. Almond butter. We were all fighting for the straw. Tasty Harmony at three in the afternoon was delightfully quiet, which meant we had time to rest, snuggle, and plan the next leg of our trip.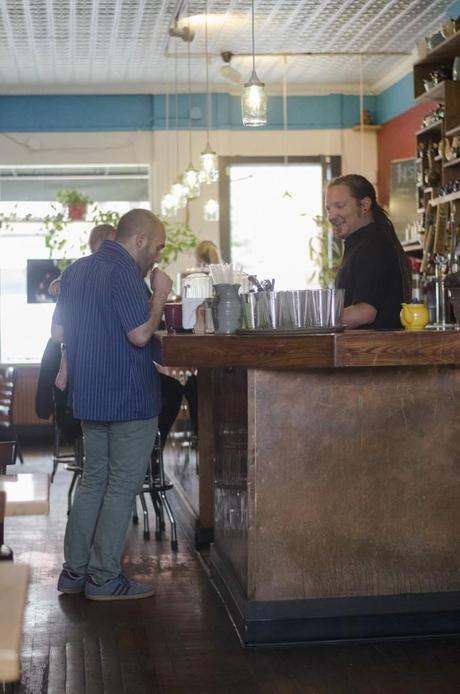 Maza Kabob
Maza Kabob received the highest rating of any restaurant on Yelp. We had never tried Afghan food before and were eager to explore a new cuisine. One of my dearest friends from college met us for dinner, which turned out to be both delicious and exhausting. Lu had reached her limit from a long day of travel and wanted little to do with eating. We tried to quickly finish our meals so we could leave the rest of the diners in peace. Thankfully, Maza Kebob is another strip-mall joint. Although I felt slightly embarrassed by our messy and loud 10-month old, the restaurant didn't demand perfection. Once we went outside, Lucy and mama settled down, and we enjoyed a beautiful end to a warm summer day.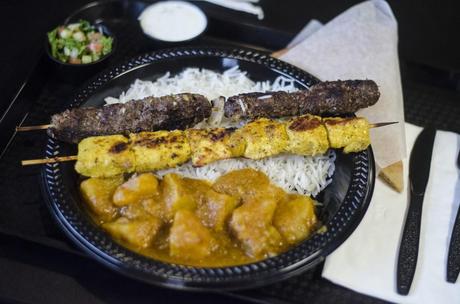 Creperie and French Bakery
Creperie is a Fort Collins institution. This small French restaurant has been wooing Fort Collins occupants with traditional buckwheat crepes and fresh croissants for years. They recently made the decision to leave their downtown home in order to expand their restaurant and bakery. We were lucky enough to enjoy breakfast on their very last day in their original home. Our buckwheat crepes were filled with eggs, cheese, tomatoes, and scallions. I'm sad to say we were so hungry for breakfast that we forgot to photograph our meals! Thankfully, we did end up buying a few croissants to take with us…and those were not forgotten by my camera.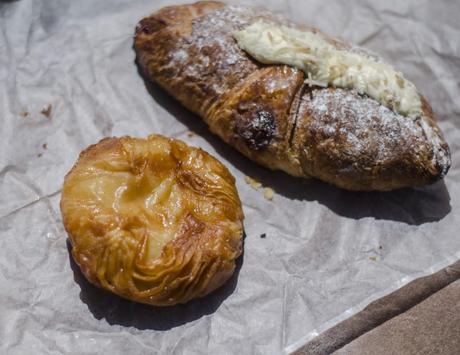 We enjoyed these buttery pastries in one of the many beautiful outdoor squares in Fort. Collins. We happened upon a gigantic bear, which delighted both Lucy and her parents (we have called our daughter Lucy Bear since the day she was born). You can't beat a good photo opp and a croissant rolled into one.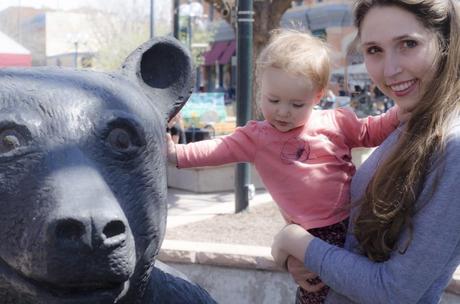 Little Bird Bakeshop
FAVORITE. Well, this was the winner for me. Combine a wonderful bakery with a great coffee program and I'm sold. The baristas were talented. The staff is friendly. The bakers know how to make desserts that don't scream sugar. I could easily visit this place every single day. The sun-filled space brims with a collection of vintage tables and chairs and a front counter holds the day's baked offerings. If I had to give you my one place to visit: it's here.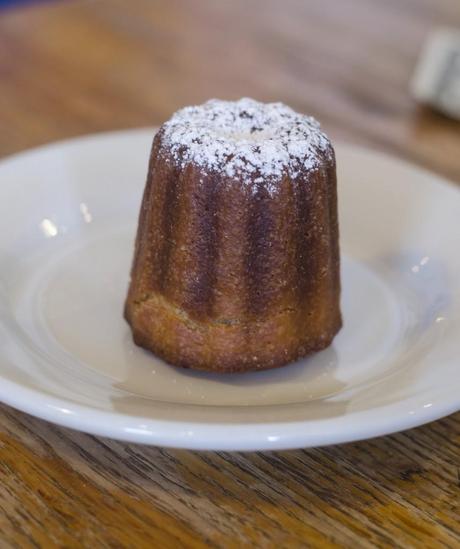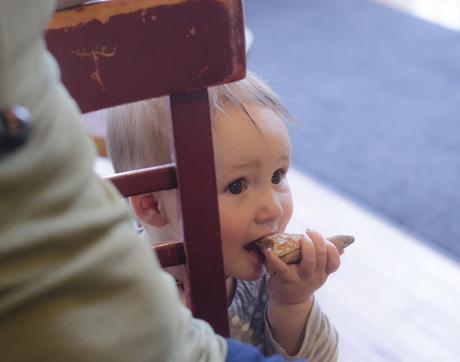 Breastfeeding
As the mother of a ten-month old, breastfeeding in public is no small feat. Lu is highly distractable, which means more people have seen my nipples than I dare try to count. When we're not traveling, this isn't a problem. We run our errands and then come back to the familiarity of home to breastfeed. But when we're traveling, it can be really hard to get her to eat. Thankfully, she's 10 months old and not 10 weeks old, which means she doesn't need to fill her belly every two to three hours anymore. We do our best when we're traveling and often make up for scanty feedings at night. On Saturday, we found a shaded wall to rest against and had a long and successful feeding. Both Lucy and I were happy.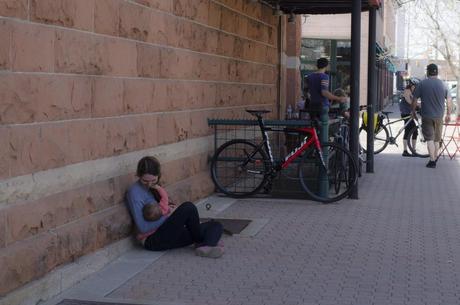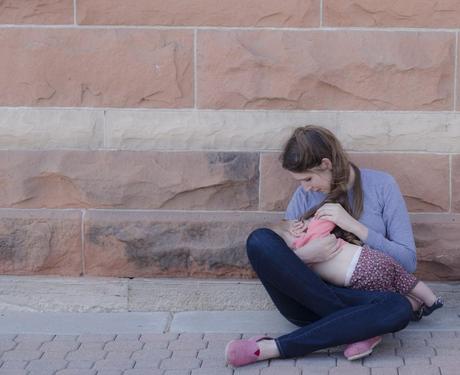 La Luz
and
the Waffle Lab
We ended our time in Fort Collins with tacos from La Luz and Belgian waffles from the Waffle Lab. La Luz makes everything in house…and they prize themselves on the freshness of their ingredients. We loved our tacos…and Lucy loved exploring their menus. And what trip shouldn't end with freshly made Belgian waffles? We tried to keep Lu from digging in (we don't want her to eat too many sweets and overly processed fare) but we couldn't resist for long. She wanted that waffle!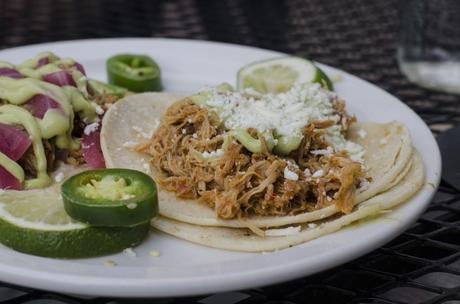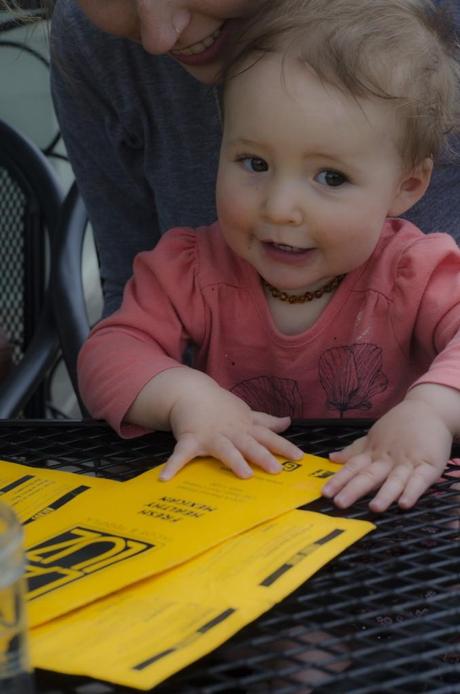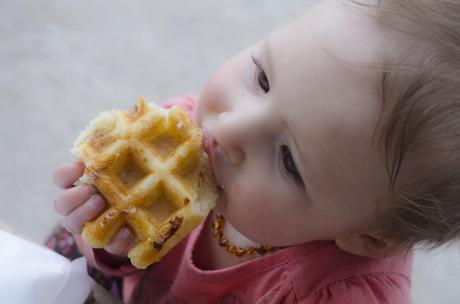 We had a wonderful weekend in Fort Collins, and we're looking forward to our next big trips this summer: Portland and Pittsburgh. More baby guides coming soon!