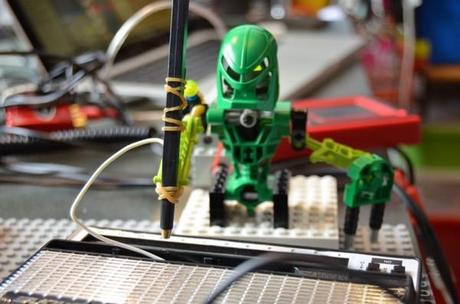 There's not limit to what you can do with LEGO's. It's simply unimaginable. We saw how geeks made life-sized superman's and scenes from movies using nothing but a bunch of LEGO bricks.  Now an Italian music producer, Giuseppe Acito have formed up a cool band named "Toa Mata Band" and he showed off its' debut performance just a couple of days ago. Here come's the cool part. All the members in this band are robotic LEGO minifig's and they are now known as the world's first robotic LEGO band.
Each member in the band is fixed with LEGO Bionicle pieces and its' arms are hooked up with Arduino Uno that are connected to an iPad MIDI sequencer app. When prompted, these tiny guys starts rocking with their instrument.  As you can see in the video, the "Toa Mata Band" is truly a work of a genius. This shows how much fun kids these days are missing out not knowing about LEGO's.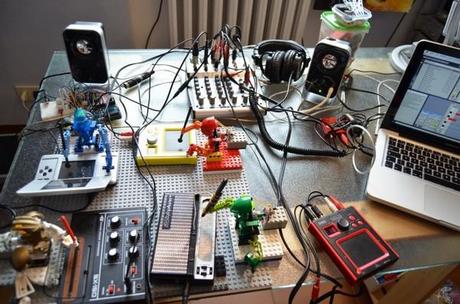 Enjoy the first performance of "Toa Mata Band". There will be more, soon.
[Via: World's first robotic LEGO band makes its debut Gizmag]
(All the images, trademarks, logo's shown on this post are the property of their respective owners)
Roshan Jerad Perera