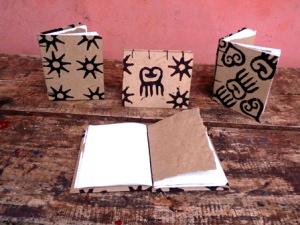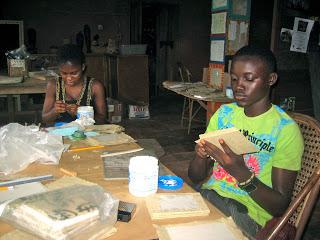 The Aba House kids make paper from sugar cane leaves and then bind journals using the handmade paper. We wanted to make the books "Ghanaian", so we decided to stamp the covers with adinkra symbols. The resulting books are unique and beautiful. We started this project because kids would come and beg for things. We don't give, but they now know that if you work by making paper and books it's a win-win situation. We sell the books and all of the proceeds are used to buy school supplies for the kids.
If you'd like to volunteer to work with us in Ghana and make a difference in the life of an awesome kid,
let us know. We work with whatever skills volunteers have to offer.