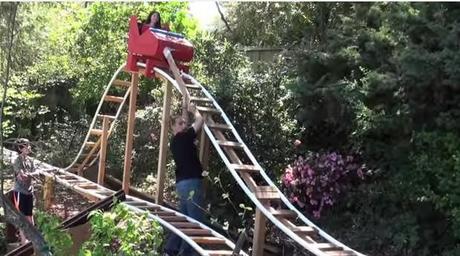 Read Also: POV Video of Downhill Mountain Biking is Insanely Awesome
After visiting the amusement parks several times with his kids, Will Pemble, AKA the "Coaster Dad" decided to bring the best part of any amusement parks to his backyard. So, with a little help from his 10-year-old son Lyle, Pemble managed to build a fully functional 180-foot-long roller coaster in their backyard, after 300 hours of hard work.
Now, all those other ordinary dads have a new challenge –  to hide this news from your kids.
[Via: Neatorama / Coaster Dad ]
(All images, trademarks shown on this post are the property of their respective owners)
Follow @nrjperera – Roshan Jerad Perera