Drones are fun to play with and great for aerial photography, but they are not as cool as a flying Pterodactyl that you can use to terrorize your neighbors.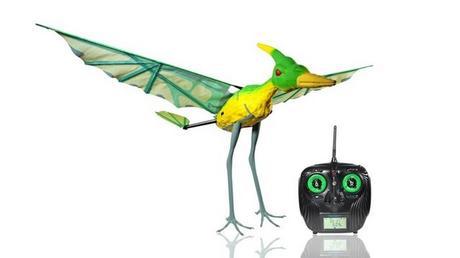 This radio-controlled Pterodactyl, with 5-feet wingspan and a 3-feet long body, is the ultimate toy for gadget and dinosaur enthusiasts. This Pterodactyl not only flaps its wings to take flight, but it is also fully functional around 1600 feet range.
Featuring a sturdy polyfoam design, the RC Pterodactyl has excellent wind resistance and can stay in flight up to 20 minutes on a single charge.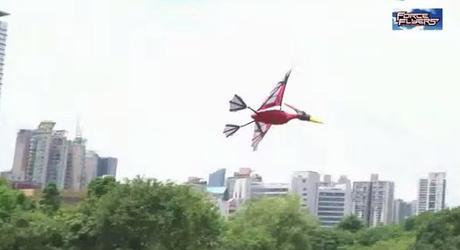 Read Also: Giant Transformers Devastator Toy is Over 2-Feet Tall
Tech toy creator PaulG is now looking to raise $30,000 on Kickstarter to bring this cool toy to production. Early birds will get a chance to pre-order the RC Pterodactyl for $250.
[ Source: Kickstarter ]
(All images, trademarks shown on this post are the property of their respective owners)
Follow @nrjperera – Roshan Jerad Perera