TENS LIST
Ten Greatest Love Songs You've Never Heard Of
I love Americana music, a genre that includes everything from folk music to zydeco (the Americana Music Association will gladly tell you more). One of the things I love about it is its eclectic nature. Here are some Americana love songs with videos that you may never have heard before, but that I hope you'll enjoy. There's a little something for everyone here.
1. Moment Of Forever.
Kris Kristofferson. This is the title song from a great "lost" Kristofferson album. His voice is pretty much gone in this video, but just listen to those lovely words. This is an old video, which you'll know when you hear him dedicate the song to "John and June" (that's Cash and Carter Cash, folks).
2. Shelter From the Storm
Emmylou Harris and Rodney Crowell. Emmylou and Rodney do Bob Dylan. It's just a lovely song, although I'm not too sure what the words mean (it's Dylan—what can I say?). Still, "Come in, she said, I'll give you shelter from the storm" makes sense.
3. Melinda.
James McMurtry. McMurtry's not somebody you'd think of as singing love songs (he's more hard rocker and character sketcher), but this is a great, rocking anthem with the usual fantastic guitar work
4. I Never Cared For You.
Willie Nelson. Willie's got lots of love songs, but I wanted one that's not generally known, so here's an odd little gem from Teatro.There's a long intro (sister Bobbie Nelson plays piano), that's actually a separate cut on the album. It gives you an idea of what a terrific guitar player Willie is. Emmylou Harris sings backup.
5. Cornbread.
Band of Heathens. Okay, this is your obligatory double entendre song. Believe me you'll be howling by the end. Plus Band of Heathens has three, (count 'em, three) hot lead singers, and they're lots of fun to see in person.
6. Movin' On.
Roseanne Cash. A classic Hank Williams song with a gender switch. A "screw you I'm done with this" standard (Emmylou Harris has her own version, which is a little more conventional).
7. He's Fine.
Secret Sisters. A rollicking, heartbreaking song about obsession. Remembering an old boyfriend and wondering why you just can't get him off your mind.
8. Damned If You Do.
Mavericks. You just can't win with love, y'all. This one should have you tangoing around the room before it's done.
9. Drunk Girls Don't Cry.
Maren Morris. The ultimate "kick that loser out of your heart" song. We all should have friends like this!
10. All Just To Get To You.
Joe Ely. The ultimate Americana artist, Joe Ely sings one of his best love songs. And yes, that is Bruce Springsteen singing backup.
There are a lot more wonderful, obscure love songs out there, but these are the first ones that occurred to me. Which ones would you add—not Top 40 standards, but ones most people probably haven't heard? Don't keep them to yourself—let the rest of us know in the comments.
ABOUT THE BOOK
Away
by Meg Benjamin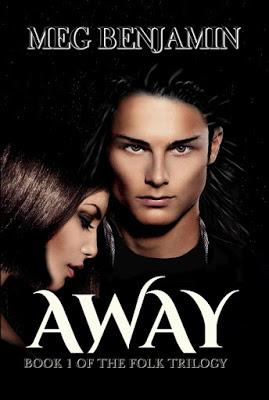 GENRE
: Paranormal romance
BLURB:
Grim Morrigan, Guardian of the Ward and part-time private detective, polices the Folk, the clans of fairies who live in the foothills outside Denver. But his main job is concealing their true nature from the mortals around them.
Enter mortal Annie Duran, who hires him to look for her brother Richard, missing and presumed dead for ten years. Annie has seen Richard in the parking lot of the nightclub where she works. Now she wants answers, and Grim's supposed to find them.
The quest for Richard ensnares both Grim and Annie in a sinister conspiracy involving kidnapped women and outlaw magic. But they also discover their own overwhelming attraction to each other.
When Annie herself disappears, Grim's need for answers becomes even more urgent. With the help of a dissolute prince and a motley crew of unlikely fairies, Grim confronts a rebellion among the Folk.
And it may take more than just magic and luck to save both Annie and Grim this time.

EXCERPT
Across from them, Bertie pulled his coat tighter.
Another Barbegazi turned toward Gowan, his voice low. "The curse begins in cold. Your hands and feet are never warm again. Then it travels to arms and legs, like frost across a frozen lake."
His mouth a rigid line, Gowan flexed his fingers.
"When it reaches your stomach, it's like you ate a dinner of sleet," another Barbegazi threw in. "No matter how much coffee or tea or even mulled wine you drink, your guts stay frozen."
Grim resisted the urge to zip his coat. The Barbegazi spell was spilling over onto him, too, but he didn't want any distractions right now.
Something old and dark had entered the room. Not a trick this time. Mountain magic, from before the time the Barbegazi had moved below the timberline. Ancient power slid through the space like hoarfrost. Grim fought down his own shivering.
The Seelie's ears were rimmed with ice. Spots of white and yellow marked the beginning of frostbite on Gowan's cheeks. His hands were reddening around the joints. "Stop it," he rasped.
"It's a curse, Gowan. It doesn't stop unless they rescind it." Grim had to stiffen his jaw to keep his teeth from chattering. "And this is only a taste of what it's like. A brief demonstration, more or less. Give them to me and the curse won't be imposed. Drag them off to the punishment suite, and you and your men had better lay in a supply of electric blankets."
AUTHOR Bio and Links: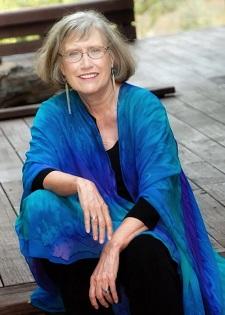 Meg Benjamin is an award-winning author of contemporary romance. Her newest series, the Folk, is a paranormal trilogy set in Colorado. Meg's Konigsburg series is set in the Texas Hill Country and her Salt Box and Brewing Love trilogies are set in the Colorado Rockies (both are available from Entangled Publishing). Along with contemporary romance, Meg is also the author of the paranormal Ramos Family trilogy from Berkley InterMix. Meg's books have won numerous awards, including an EPIC Award, a Romantic Times Reviewers' Choice Award, the Holt Medallion from Virginia Romance Writers, the Beanpot Award from the New England Romance Writers, and the Award of Excellence from Colorado Romance Writers. Meg's Web site is http://www.MegBenjamin.com. You can follow her on Facebook (http://www.facebook.com/meg.benjamin1), Pinterest (http://pinterest.com/megbenjamin/), and Twitter (http://twitter.com/megbenj1). Meg loves to hear from readers—contact her at

[email protected]

.


GIVEAWAY




Meg Benjamin will be awarding a $20 Amazon/BN GC to a randomly drawn winner via rafflecopter during the tour.


a Rafflecopter giveaway