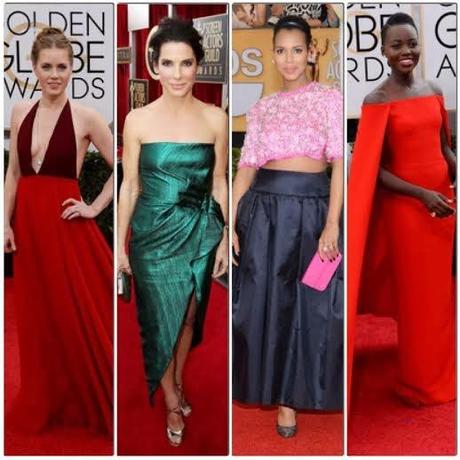 Last night marked the end of awards season. Have you been following all the red carpet fashion? 

In case you missed a show here and there, or you're in need of a re-cap then just clicky clicky to read on, cause Nothing 2 Wear has 2014's red carpet fashion review.
"Who are you wearing?" poke fun at that over used proposition as much as you like, but there is no denying that awards season brings a great deal of stunning fashions to the red carpet from our favorite designers, causing  and quite a buzz in the meantime. The right gown can propel a young actress to stardom and land her on the cover of every fashion magazine in the year to come. While the wrong dress will only land your butt on the 'Worst Dressed' list, and nobody wants that.
Personally, I love awards seasons, and I'm kinda sad its over. I never miss a red carpet and I like to pick favorites. As a result, I have put together for you the Nothing 2 Wear Red Carpet round Up! 

Peoples Choice Awards: I will start with Miss Britney Spears in the first awards show of the season. She wore a Mikael D beige lace gown with dark overlay that gave the impression of bare skin. Just so you know Mikael D is a Canadian designer. Call me biased, whatever.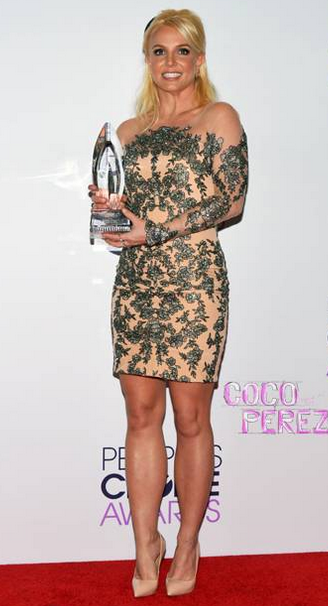 Golden Globe Awards: this deserves two shout outs. First, apparently a fetus is the hottest accessory this awards season. Kerry Washington got things off to a good start in her Balenciaga gown, while Drew Barrymore made carrying a child look way too easy in her Monique Lhuillier.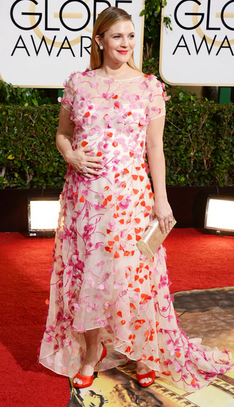 While the MILF's all looked lovely, the best dressed award has to go to Emma Watson in Dior. This gown is so different from what every other woman wore, in a good way. Accessorized with stunning cobalt blue pumps, it was on trend but also risque. I will never forget this look.


* Notable mention must go to J Law in another Dior gown....one that was instantly the star of hundreds of parody's. These two are my favorites. Mmmmm wedding cake.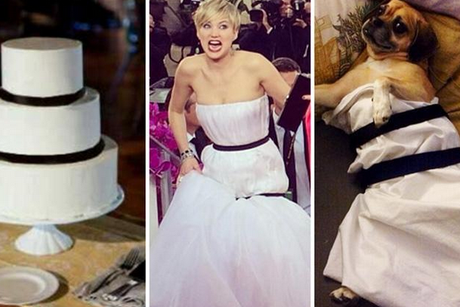 The Screen Actors Guild Awards: Anna Gunn in Monique Lhuillier. This woman is stunning and poised and blue is definitely her color. I applaud the perfect choice of color and her subtle make up, whoever styled Anna for the SAG's really knew what they were doing.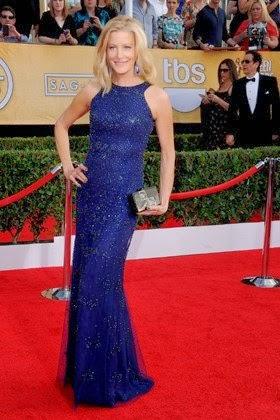 British Academy of Film and Television Arts Awards: At the BAFTA's my favorite wonder couple made their first appearance together during awards season. The absolutely perfect Angelina Jolie in a Saint Laurent tuxedo schooled her man-arm-candy on how to wear a tuxedo. P.S my latest obsession is women in suits/tux's.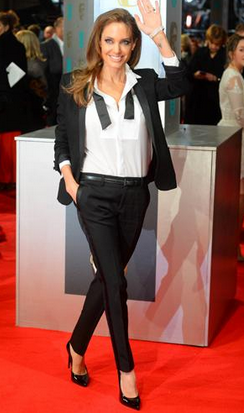 The Grammy Awards: Katy Perry was ultra feminine and attention grabbing in gown totally made for a recording artist.  The whimsical Valentino Couture was only shown to the world for the first time a few short days before the awards. Now that's start power.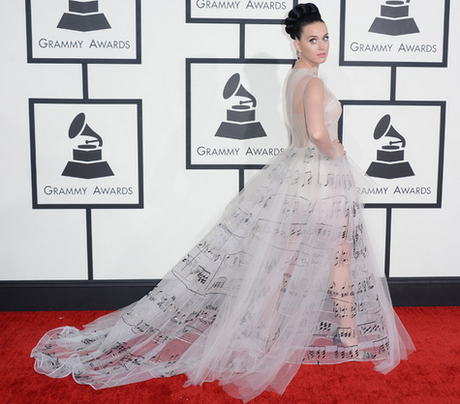 The Academy Awards: And the Oscar for Best Dressed goes to...Kate Hudson and Emma Watson. Kate wore an 
Atelier Versace dress with a removable cape and Emma was totally stunning in a gorgeous metallic and black Vera Wang gown that shimmered like crazy and showed off her cute figure. This awards seasons Emma has become my new fashion icon to watch. I am loving everything she does, and I want to see more!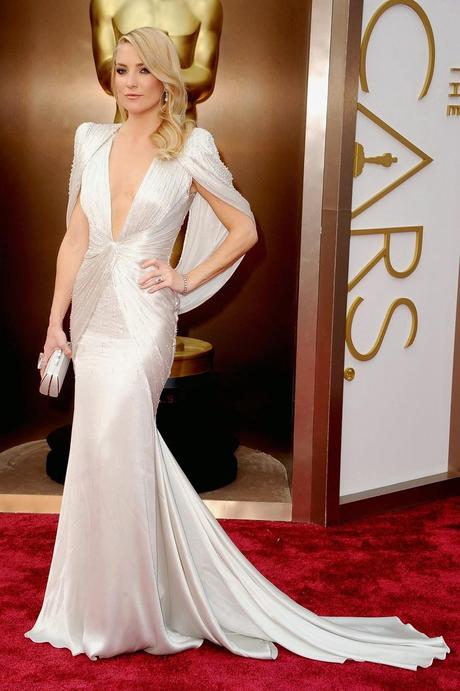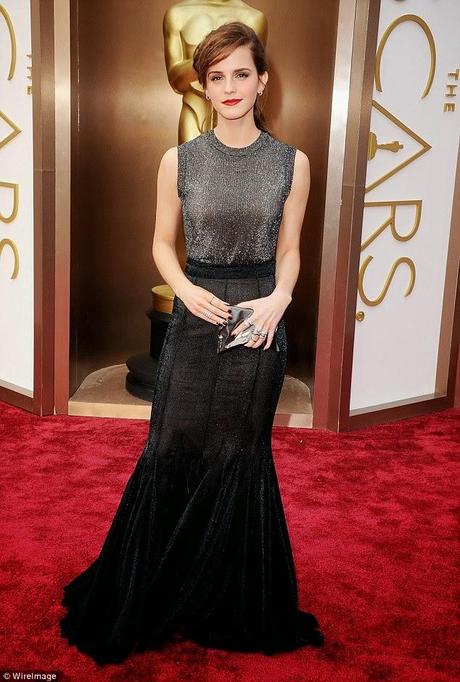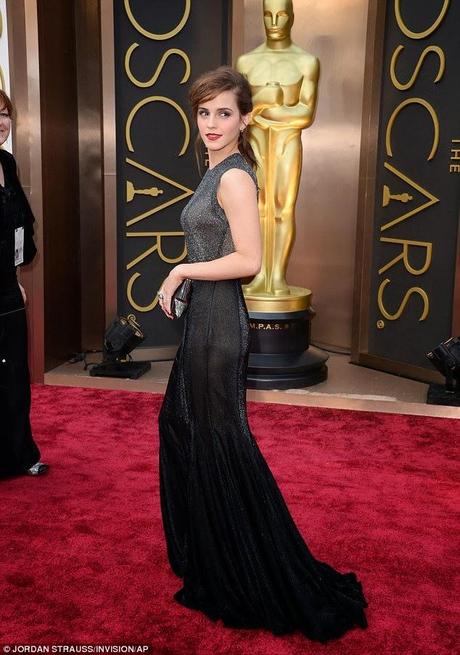 Best Dressed Of Awards Season 2014: So by now it shouldn't come as a shock to you that my pick for overall winner of Best Dressed is Emma Watson in her Dior gown/pant/open back insanely amazing get-up.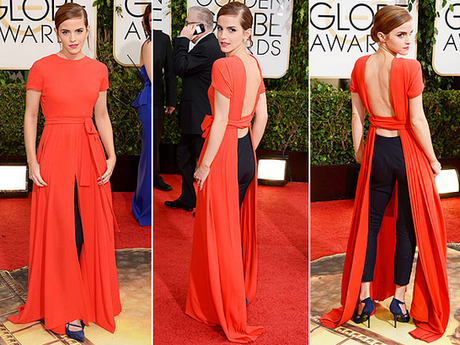 Best Dressed Man 2014: You didn't think I'd forget the men did you? Jared Leto, oh Jared Leto, this fine specimen let his locks down for the SAG's and proved he should quit acting to become the next Panten Pro V model.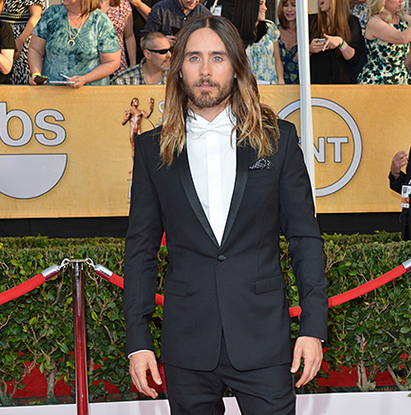 His Oscar look was absolutely perfect. Also his acceptance speech when he picked up Best Supporting Actor was brilliant, moving and sincere.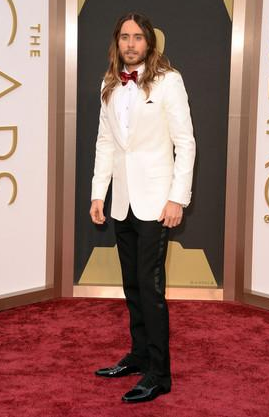 So, now that you've seen my picks who do YOU think was the best dressed on the red carpet this year?