As we all know Halloween is hands down my FAVORITE holiday- which calls for a Halloween Week Wardrobe! If you are an Instagram follower of mine, these pics are old new, but I will share them again. I present to you, little missy in her Halloween swag!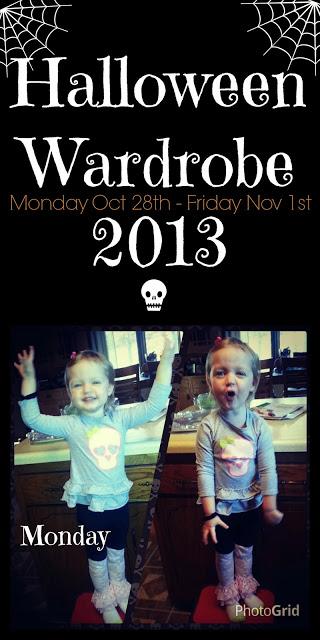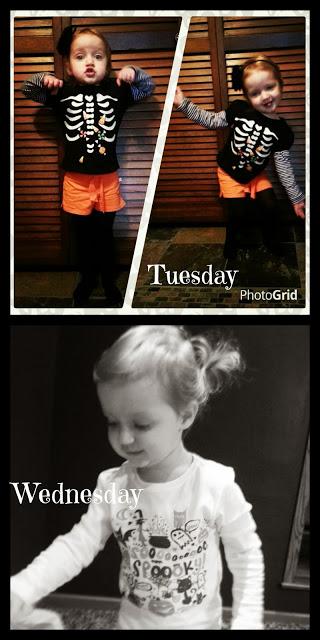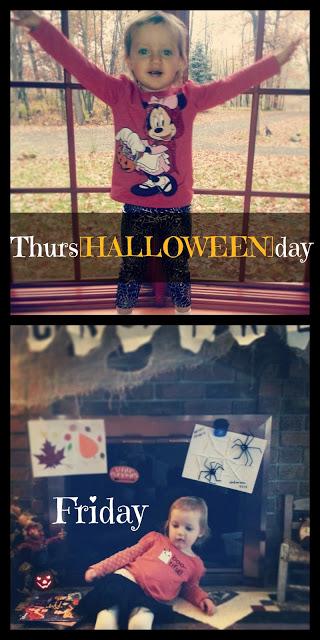 My favorite outfit was Tuesday's glowing skeleton skater shirt with candies in the belly & orange shorts with black tights. She also had the best faces/poses this day and actually wanted to be sweet and cooperate with me for a quick little photo shoot. Getting her dressed all of Halloween week was fun and something we both looked forward to each day.
Not pictured, but we also had some fun Halloween jammies each night- her favorite were a purple set with glow in the dark ghosts on them. Also this year, we had a week of 4th of July and Valentines Day outfits! So tell me... which Holiday(s) do you seriously obsess over!?