Hey girls,
I hope you all are doing great. Finally the weekend is here!! My today's review is yet another lipstick from the Avon Color Bliss Simply Pretty line of lipsticks called ROMANCE. I don't know if this lipstick can make you romantic or not :p hahaha but let us check out the review to know more....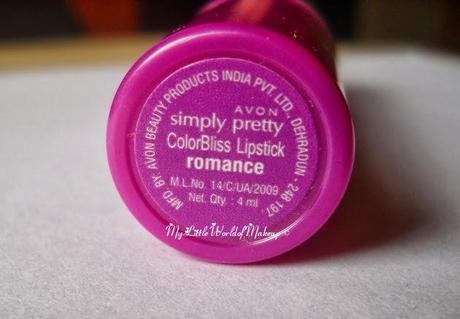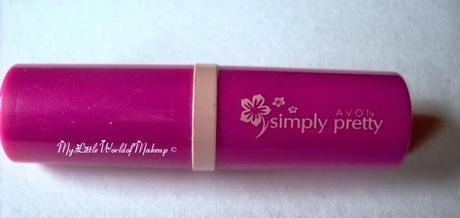 Ingredients:
Natural moisture complex with jojoba oil, soya bean oil and rice bran oil that helps retain moisture.

Contains Vitamin E.
Price: Rs.169/- for 4ml/g. ( Can be availed on a discount most of the time)
What does Avon say:Enjoy medium to full color while giving your lips extra moisturizing care. Now with added moisturizing complex, a blend of natural ingredients, that protects lips while keeping it soft, supple and moisturized. Feels light & comfortable on lips.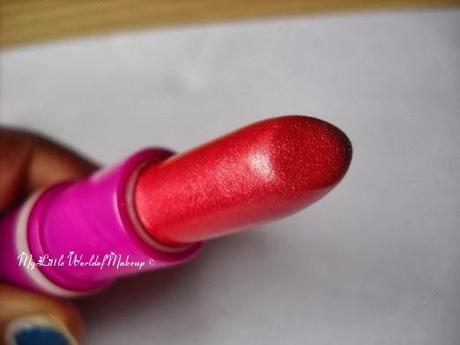 The lipstick comes in a bright pink tube. The brand name is printed on the lipstick itself. Also the manufacturing and expiry date is mentioned on the tube itself. The cap click locks and is sturdy.Some people do not like the look of it but I am not of the same opinion.It is travel friendly and can be carried anywhere with you.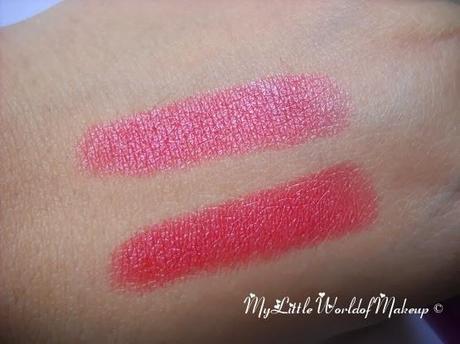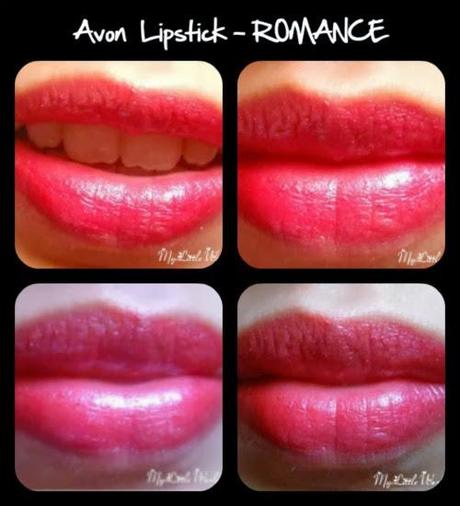 The lipstick can be best described as a pinky red color. It is a red lipstick with a dash of pink to it. In the hand swatch it looks more pink but on my pigmented lips it surely looks red.There is very finely milled shimmer to the lipstick which is almost not visible. Due to the finely milled shimmer it makes your lips look more pouty and gives a nice effect to the center of the lower lips when it hits the light.  The lipstick is highly moisturizing and hence goes on smooth on the lips.One swipe is  good enough to show up on the lips but I suggest 2 swipes for best results. It does hide the pigmentation on the lips as it is nicely pigmented. The lipstick has a faint scent to it which is nice. The lipstick has decent staying power. It lasts for 4 to 5 hours and fades evenly. The lipstick does stain your lips which I am ok with because atleast you know it is there on the lips. Also most of the lipsticks which are dark do tend to leave a stain behind so I do not find that a problem to be honest.
The Good:
Cute and sturdy packaging.
Great color pay off.
Makes the lips look pouty.
Moisturizing.
Cruelty free - Avon does not test on animals.
Very inexpensive.
The not so Good:Availability may be an issue for some but I really do not think so because Avon is available on ebay.in plus if you go on the Avon India facebook page you will find many who can help you.Complete ingredient list missing.Rating: 4.8/5Although I may not wear bright lipstick on a regular basis. This is definitely my favorite and especially for those who are not comfortable with stark red color lipsticks. This shade will suit all skin tones and really you must definitely get this one now especially when the festive season is around.
I hope my review was helpful to you. Please do leave your valuable comments.
On a final note who says you cannot buy ROMANCE??? Well now you definitely can.. hahaha  ;) :D
Lots of love,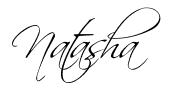 Disclaimer: Please note I am not an Avon representative or an affiliate. The product is purchased with my own money. My reviews are one hundred percent honest as always.