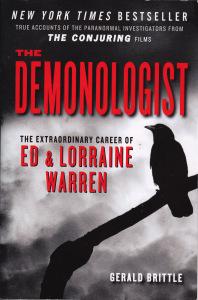 One of the stranger dynamics of higher education is its unquestioning acceptance of a one-size-fits-all methodology. Don't get me wrong—the empirical method works. The only real problem with it is that not all phenomena in the universe cooperate with human observation. It's something I call the problem of occasional phenomena. Perhaps because of the rancid taste left in scientific mouths by lingering creationism, anything that isn't slow and regular enough to be directly or theoretically observed simply can't fit in this old world. The weird, the anomalous, the strange—these open the door to possible spirits and spirits have no way of being measured. At least not yet. The most convenient way to deal with them is to call them superstition and end the discussion right there.
The larger problem is that people see things. Unless said people are scientists, they are considered amateur observers, liable to mistake what they see. The classic example of this is ghosts. From the beginning of recorded history people have claimed to see them, or hear things go bump in the night. Some of the first modern people to make a profession out of exploring such things were Ed and Lorraine Warren. Unfortunately, they didn't write books about their experiences. Largely because of movies made about some of their high profile cases, there has been a resurgence of interest in the couple and the books originally published by other presses, such as Prentice Hall and St. Martin's, have been reissued by Graymalkin Media. These are co-written tomes of uneven quality. They're also like candy—once you start on them it's hard to stop. Gerald Brittle's The Demonologist is one such book. More than others in the collection that I've read, it concentrates on a single phenomenon that overlaps with the world of religion—demons. Unlike trained religion scholars, however, the Warrens aren't shy about declaring what demons are (fallen angels) and how they differ from devils (it's all about rank).
What makes these books so interesting is the dispassionate description of the cases the Warrens investigated. Unless they are pathological in their connection to telling untruths, there's some very odd stuff that goes on out there. Although they declare once in a while that other religions and their practitioners can also deal with demons, there's a simple kind of black-and-white view of morality that fits what you might have learned in Sunday School. One of the reasons for this, I suspect, is that most academics don't take an academic interest in demons. Once they're filed in the mythology folder there's no reason to try to figure out what they might "really be." The Warrens' outlook, therefore, has become canonical among ghost hunters. They certainly have more credibility in that crowd than most Harvard Ph.D.s. It's funny what can happen when you refuse to explore what the average person considers to be just as real as the physical world we all think we know so well.