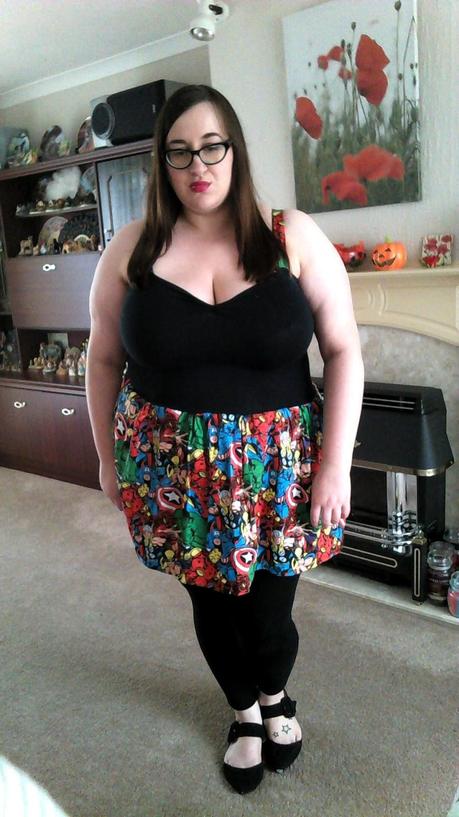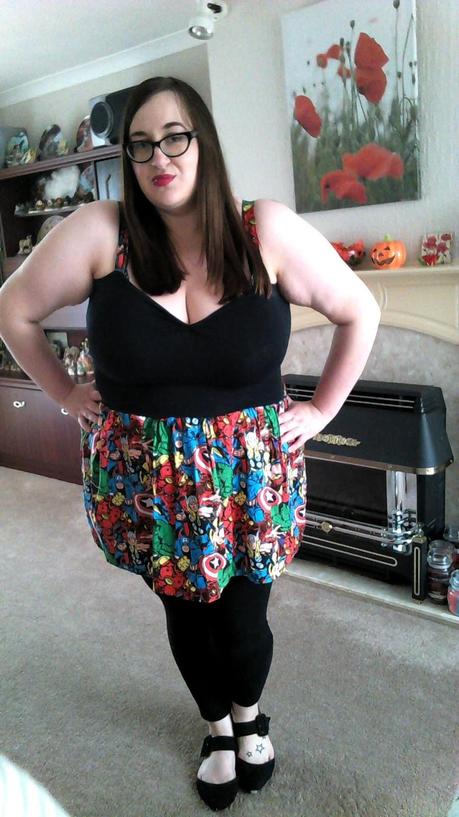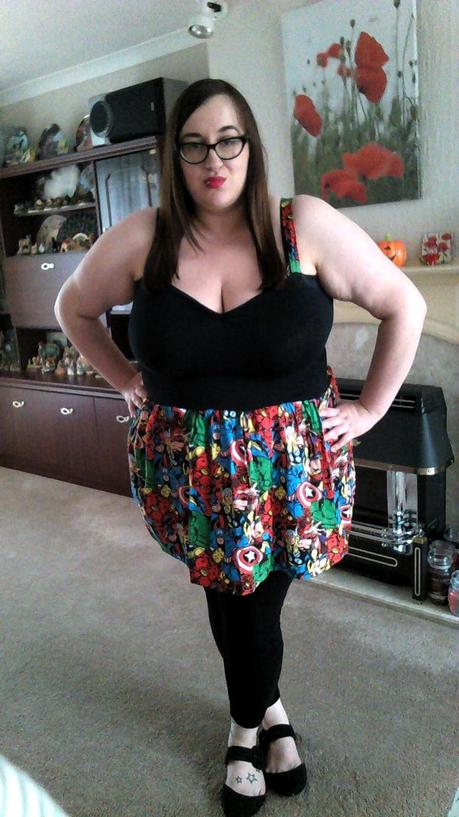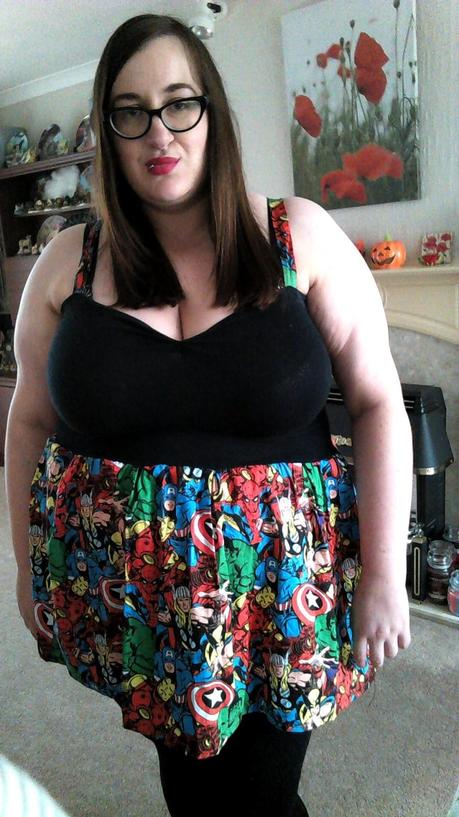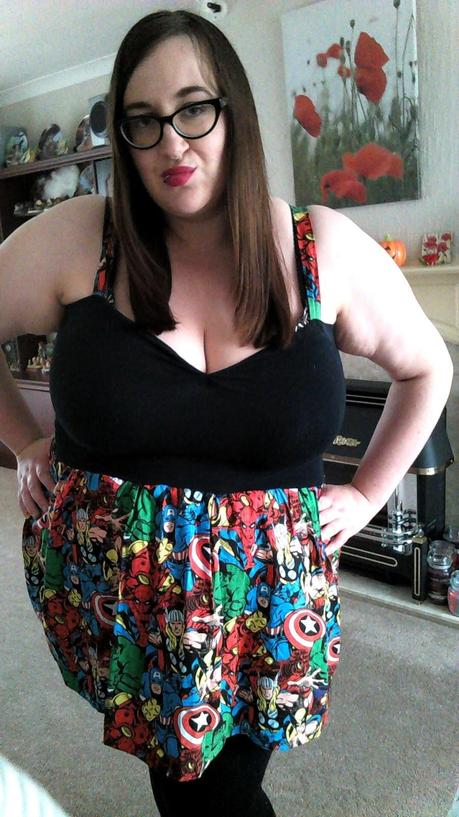 Tunic- Candypants via Etsy 
One of the joys of Etsy is finding one of a kind pieces or people who can custom make you stuff. The lovely lady who runs Candypants was lovely and made me some items in plus size (drop people a message and ask them if they will do a custom size for you, it might cost you a bit more but they are lovely to deal with). I loved how the straps match the peplum part of the top. It is too short for me to wear as a dress but paired with leggings it is fine. 
Have you had anything custom made for you?