Hey everyone, what's up? For me, I'm in a cranky mood today with no intention to do anything. So, here I'm sitting in front of my computer screen typing out a post sharing my views on what I think about the very popular AVENE MICELLAR LOTION.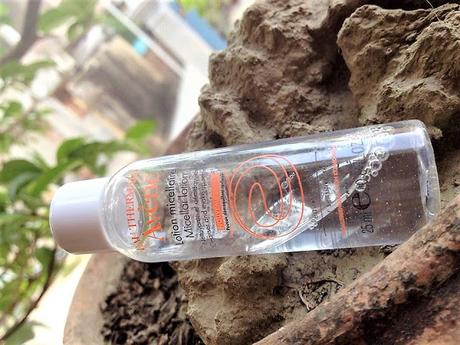 What Avene Claims:
· 3-in-1 cleanser, toner and make-up remover
· Effectively removes all traces of make-up on face, eyes and lips
· No-rinse formula
· Restores hydrolipidic barrier
· Softens the skin
KEY INGREDIENTS
· Glycols hydrate the skin
· Avène Thermal Spring Water soothes, softens and calms the skin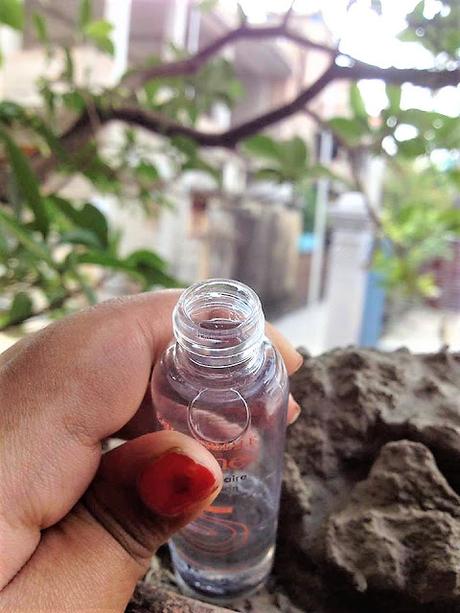 Price: $15.79 only at Notino
Packaging: It's a simple plastic bottle with the signature Avene packaging with the usual prints on it and a white cap.
Product: It is a transparent liquid almost like water. It doesn't have a very strong odor but it has a very mild fragrance.
My Experience: I always use coconut oil and baby wipes to remove my makeup and rose-water as a toner. I did not use any other makeup remover as I didn't feel the need to. Okay, to be honest I'm a regular college going girl and I do not wear makeup on a regular basis. I wear makeup only when I go out on a date, or on any kind of functions, occasions, festivals, etc. Yes, I admit I'm a makeup geek and I love playing with makeup but I don't do that very often. Hence, no specific makeup remover needed. The only two products I use on a daily basis are mascaras and lip-balms/lip-gloss. Recently, I have been trying a lot of waterproof mascaras. Coconut oil did help in removing that but I was not satisfied at all. Lately, the beauty industry is flooded with micellar cleansing lotions and the Avene Micellar Cleansing Lotion is the most raved about. I got so excited when I got to try my hands on this baby and I had very high expectations from it. It removed my waterproof mascara without leaving a stain behind.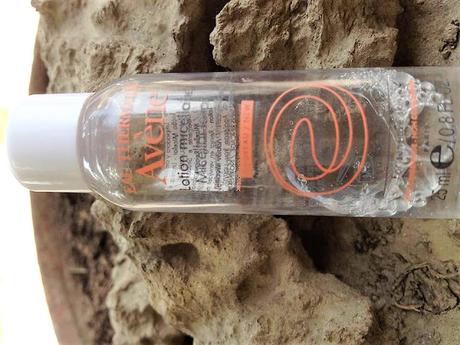 I swatched a million things on my hands including matte lippies, waterproof liners, concealers etc, left them to settle in and then tried removing them with the Avene Micellar Cleansing Lotion. To my utter surprise, it did a brilliant job in removing all the mess. There was not a single mark left behind. So, it is the best makeup remover ever. Now, let's get to the cleansing and toning part. Did it surpass my rose-water? Oh yes, It definitely did. It made my skin crystal clear and super glowy not oily. It's like a natural glow. It is also isn't sticky like other makeup removers. It's like using water. I would use this twice daily no matter what and a little goes a long way. So, if you buy the full sized bottle of it, it'll definitely last forever. I'm using a 25ml sample size and it's been more than a month now. There's still a lot of product left. It's a life-saver for me. I loved it to bits.
Pros:
1. Plastic-packaging makes it travel-friendly.
2. Mild fragrance.
3. Removes makeup like a dream.
4. Cleanses effectively.
5. A little goes a long way.
6. Non-sticky.
7. Lightweight.
8. Makes skin hydrated.
9. Simple yet nice packaging.
10. Softens the skin.
Cons:
1. A little too expensive.
Rating: 5/5.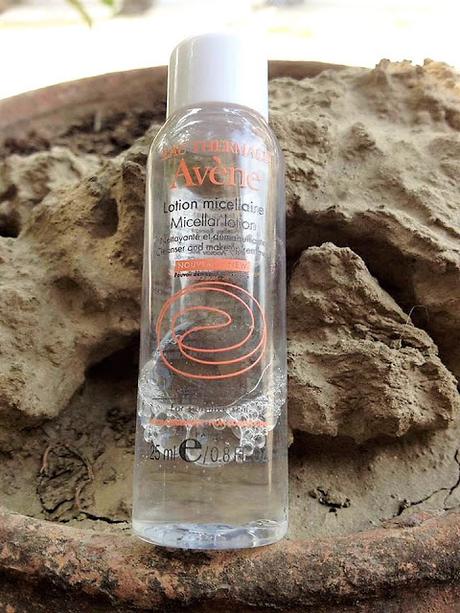 I totally loved the product and it's definitely worth a try. Ok, enough of my rambling now. I'm going to wrap up this post saying I loved this product to bits.
By Airene