​​
* New formula * Broad-spectrum protection from UVA & UVB rays * Lightweight * Non-greasy * Transparent * Matte finish * Very safe for sensitive skin * Water resistant * Easy to apply * Perfect for Indian weather and skin *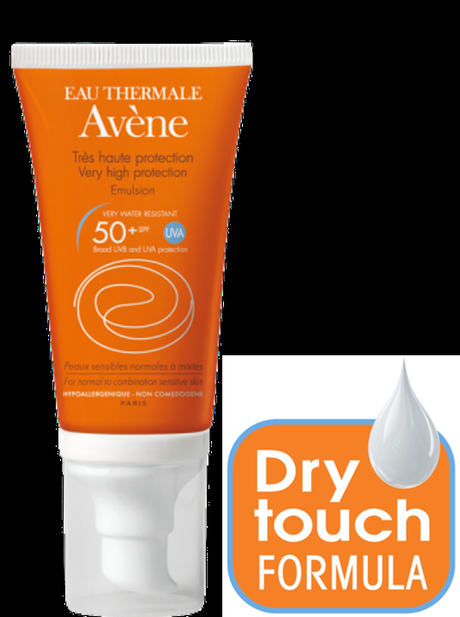 Brazilians and beaches are almost synonymous. But one thing about being out in the sunshine that much, is a concern that the Brazilians are very aware of – that you need proper sun protection, which doesn't take away from your natural good looks and dewy complexion.
Just like them, you are sold on why your skin needs sunscreen (prevents sunburn, premature aging and skin cancers) and that it must ideally come with the highest SPF (SPF50+) to be truly effective. You understand the science of it. You know you need to pick the right product that protects you not only from UVA rays, but also UVB rays. You are aware that the best protection will also be parabens-free, water-resistant and specially formulated for sensitive skins.
In your quest for the perfect sun block, you've probably encountered the most common stumbling blocks – a whitish sheen and/or greasy skin after application. These are a result of using products that have not taken into account the high levels of heat and humidity in many places in our country or the needs of Indian skin.
Now, Avène, an acclaimed brand of the French group Pierre Fabre, which has been globally recognised and recommended by dermatologists for its range of products for sensitive skin, comes to your rescue, inspired by their experience in Brazil… bringing specialised innovation for Indian consumers in the form of a sun care range that still offers a Very High protection for sensitive skin, but also has an Emulsion with the
​​
all-new Dry Touch texture that's perfect for oily to combination skin in hot and humid weather conditions!
The unique Dry Touch Experience
Squeeze the Emulsion from the specially created air-free tube… you'll feel the difference in the texture as soon as it's on your skin. The lightweight formula sits easily even when liberally applied (as it should be, for the best and most complete protection) and lets your skin breathe easily too. It's transparent on application, so you won't have that unnatural white cast or spots. Moisturising yet non-sticky, it offers a mattifying effect so your skin appears natural and nourished.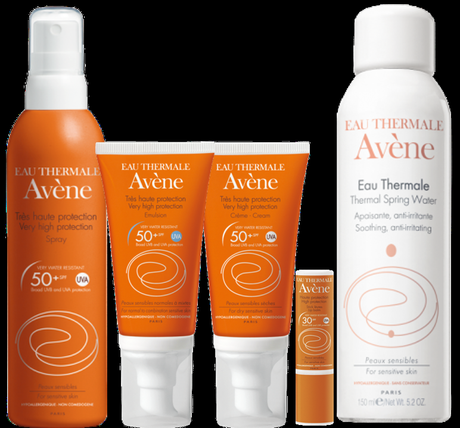 The new formula offers a less greasy feel than other sun protection products: 
The patented seboregulatoractive ingredient Glyceryl Laurate inhibits sebocyte proliferation as well as 5α-reductase, the main trigger factor of hyperseborrhea. It also initiates anti-microbial action on P. acnes and does not exacerbate hyper-production of sebum. In short, it keeps the skin non-greasy and free of acne and blemishes.
Protection before all: what makes Avène Very High protection so special?

Avène Very High Protection suncare range offers a triple protection using mostly mineral and organic filters which are carefully selected to ensure that they don't irritate the skin.Staying power. Photostability, which ensures that the sun protection does not present any signs of diminished protection after application to the skin, is one of the most important factors. At its core are four photoprotectors – Tinosorb M (the only micronised organic screen), and chemical filters Tinosorb S, Parsol 1789 and Uvasorb HEB – which are photostable and water resistant. This stable, Octocrylene-free and silicone-free formula, which has been patented by the Pierre Fabre Group, offers maximum efficacy with the minimum of filter concentration.
Preventing skin damage. The second layer is a powerful and photostable anti-oxidant called Pre-Tocopheryl, which binds the free radicals created by oxidation of the skin and stops them from causing damage to the body's cells, thus preventing the effects of aging. It also slows melanin production.
Soothing. The third unique active ingredient is Avène Thermal Spring Water, with all its soothing and anti-irritant properties. In fact, this Avène Thermal Spring Water is the basis for Avène's entire skincare range, as it has a special composition that makes it very effective at soothing sensitive skin, especially during and after sun exposure.
The Products: What the SunSitive Protection range offers...


FACE - New Dry Touch 

Emulsion: for normal to combination skin: 50 ml tube @1250 INR

Cream for dry skin: 50 ml tube @1250 INR 

BODY 

Easy to spread in spray form: 200ml spray bottle @2050 INR

LIPS SPF 30 Sunstick: 3g tube @650 INR 




POST-EXPOSURE 

Avene Thermal Spring Water Spray: 150 ml spray @1090 INR and 50 ml spray @550 INR (For relief from irritation, redness and inflammation)  

Avène is the European dermo-cosmetic leader in pharmacy in 2014 and has been recommended by dermatologists over the years.

Avène is available in India at leading chemist stores in Mumbai, Delhi, Bangalore, Hyderabad, Chennai, Ahmedabad, Chandigarh, Ghaziabad, Gurgaon, Noida and Thane.

   


Find the nearest location on our website http://www.aveneindia.com/

Like our page, participate in various contests and win prizes on

Avene

 India FB Page :- 

https://www.facebook.com/AveneIndia

Know more on how to use our products on

Avene

India Youtube Channel :- 

http://www.youtube.com/aveneindia

Avene

 TWITTER 

@aveneindia