Melbourne weather is quite peculiar – one minute it's boiling hot and the next it's pouring down rain. I was dreading going into work this morning, it was raining non stop since early morning and I just don't like getting wet (but who does anyway?). I ended up going to work and my shoes got soaked. The worst feeling ever, wet feet!! Anyway today, I will be reviewing Aveeno's Skin Relief Moisturising Lotion. This lotion retails for $12.99 for a 354ml bottle. I've been using this moisturiser for about a month now.
According to Aveeno "the triple oat complex offers instant relief from itchiness associated with dryness and moisturises for 24 hours to provide long-lasting protection from skin dehydration. Ideal for use on chaffed, chapped or cracked skin, the new fragrance-free formula is gentle enough for sensitive skin. The lotion is rich and fast absorbing and offers instant relief from itchiness and dryness".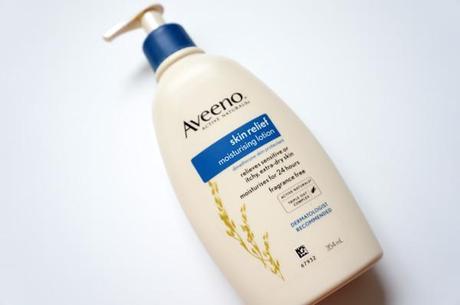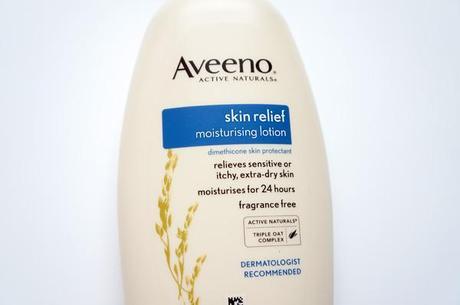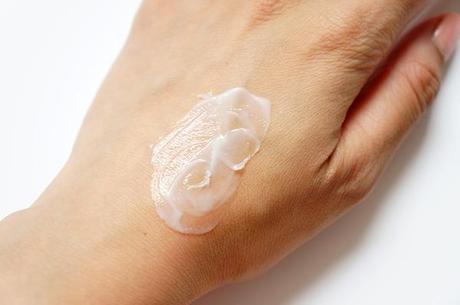 What I like about this moisturiser:
Fragrance free – I prefer body lotion to have no scent
Kept my skin moisturised
Good for people with sensitive skin
Great price
While using this I have not experienced any dryness or itchy skin. I did find that it made my skin feel slightly sticky but nothing too bad. Overall, this moisturiser is pretty good and price is quite reasonable too. Available at pharmacies and Priceline nationwide
What's your favorite moisturiser?
This product was provided for consideration and has not influenced my opinion.