tormentedsugar:
Dressing Room Diaries

Originally posted on ChubbyisChic:
Ava + Viv "Give your curves the attention they deserve"

When I saw all the behind the scenes pix and posts by some of the Major Plus Blogger's who went to check out the Target/Ava+Viv line pre launch I was SO EXCITED!
Today I went to our local Target with toddler in tote and right away was surprised by how many racks had Ava + Viv!
Once my initial excitement wore off I took notice of the sizes on the hangers and grabbed my usual 2x in what I
considered doable with my shape and Fashion interests.
X / 1X/ 2X/ 3X/4X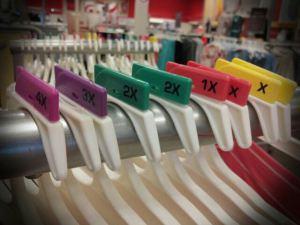 I am an Artist I NEED color! I found a pretty coral top and maxi skirt, as well as a Artsy set and colorful scarf like top.
The rest was Stripes and Plain colors. (kind of a bummer)
The options I tried
Jeans and a top
Yoga pants and a…
View original 645 more words