It's that time of year when I do a post about Dogwood (Cornus) leaves! I know I do one (or two...) every year, but they are different every time, because the leaves are different each year. Although there are some similarities, there are always differences too.
This is the 2014 version...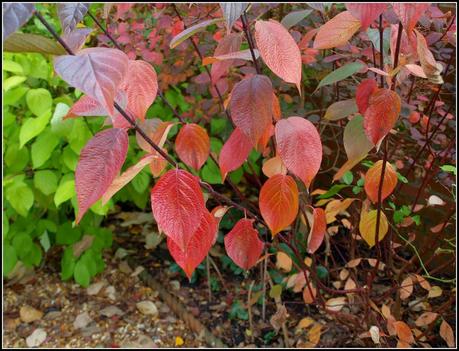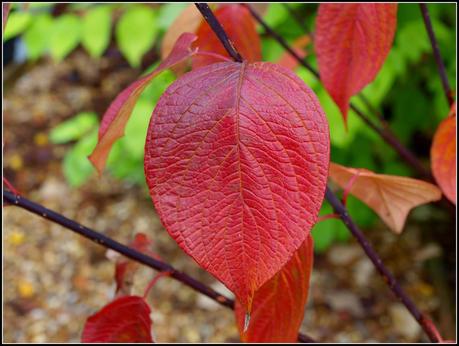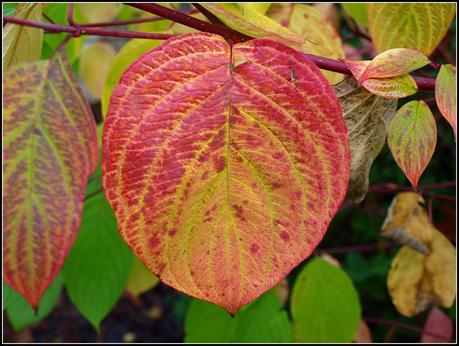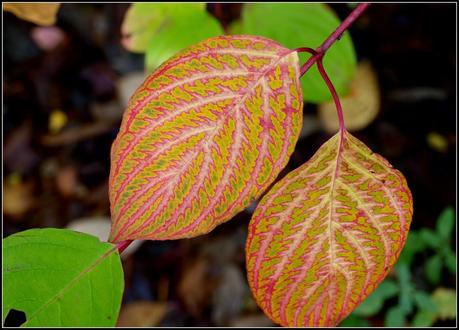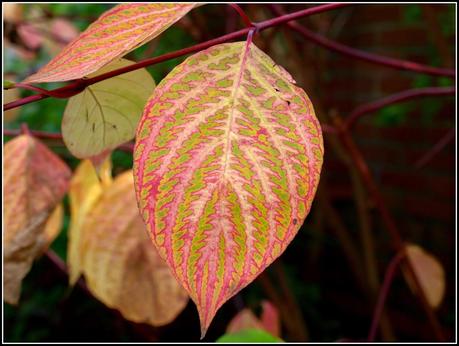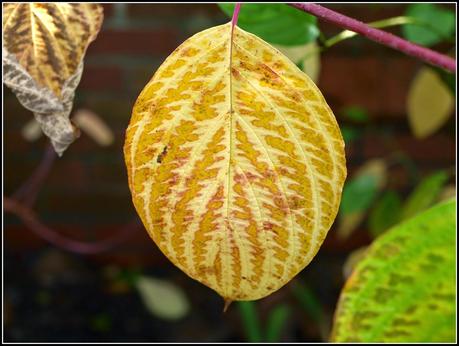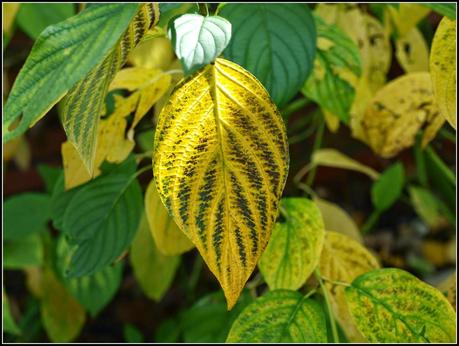 In a few days' time they will all be lying on the ground like this one: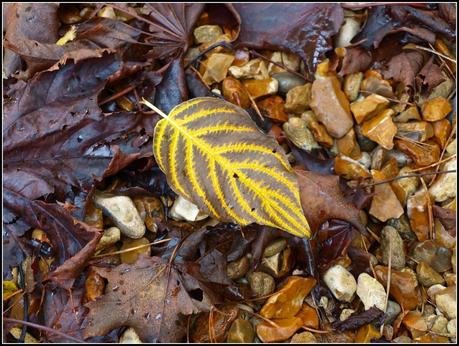 Then with the leaves all gone, it will be time to admire the beauty of the stems, in an array of yellow, orange, red and black.