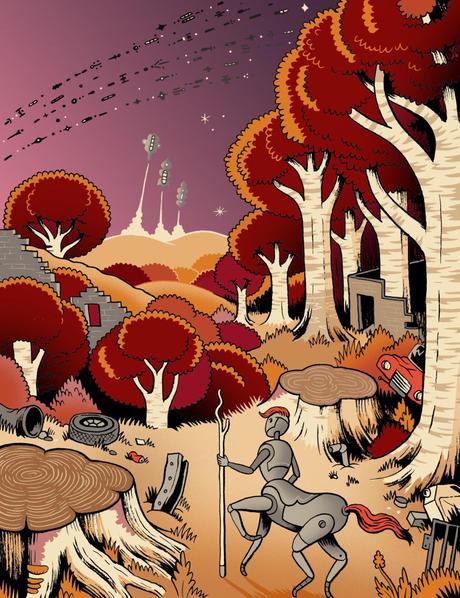 I made this concept illustration for a side project (which shall remain unnamed for the moment) but I was eager to share it because of its seasonal palette. For now it's just an excuse to advertise a few public which are coming up in the couple of months.
Here is the list. If they are in your city come and say hello! More dates may be added, so keep an eye on this page.
Hamilton, Ontario – McMaster University was so kind to invite me not for one, but TWO talks! If you know any students around there tell them to catch one or the other.
Worcester, MA – UMass Medical School invited me as part of their events  accompanying the brilliant Graphic Medicine Exhibition. Check them all out.
October 18th (2:30pm) at the Lazare auditorium (S1-607).
New York, NY – I'm part of a very impressive lineup at SciViz NYC (registration required)
November 16th (12:00pm) at the Davis Auditorium, Icahn School of Medicine