Authors Behaving Badly: When 
Authors React Badly to Negative Reviews and Criticism!
Or: How NOT to Handle Bad Reviews!
When an author puts a book out into the world they must know it's not going to get completely positive feedback. All books, throughout history, from Hamlet to The Da Vinci Code, have people who love them and people who hate them. And most authors handle the negative reviews pretty well (even if they're crying inside).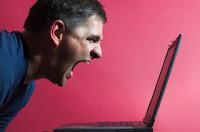 However, some authors decide that they want to fight their critics. Some get personal. Some get downright nasty. Did someone say car crash?
I was originally going to post one article on this but so many authors have behaved badly that I thought I would make it a weekly feature! I bringz you all the drama every Thursday from authors who have been a little naughty.
8. Elle Lothlorien Incites Authors to FIGHT BACK!
Who Is She: Elle Lothlorien, author of YA novels such as 'The Frog Prince'.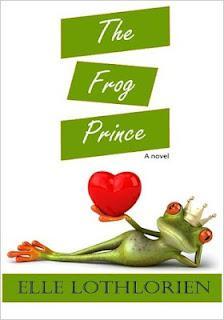 What She Responded Badly To: The commonly held conception that authors shouldn't respond to their negative reviews/reviewers.
What Made the Fur Fly: The fur didn't exactly fly, but we have learnt a few shady author/reviewer relationship tactics from Miss Lothlorien. In her blog post 'When You Wish Upon a Star, You Get the Pointy End (Part 1): Why Authors Should ALWAYS Respond To Negative Reviews', Elle outlines how she herself has dealt with negative criticism: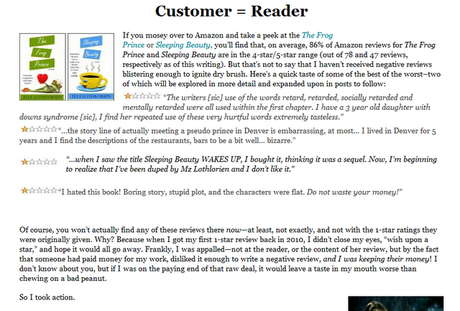 What action did she take I hear you cry! She kinda did a good old fashioned combo of intimidation and guilt tripping as far as I can see:


Hmmm. I don't like it. She is clearly contacting reviewers to make them feel bad enough to change their review which is just as bad as begging for upvotes on positive reviews of your book ala Keira Cass and Leigh Fallon! 
In a second blog post, 'When You Wish Upon a Star, You Get the Pointy End (Part 2): The Dos and Don'ts of Responding to Negative Reviews' she outlines the exactly why authors should contact negative reviewers and uses lots of words like 'customer' and 'product' and 'marketing force'.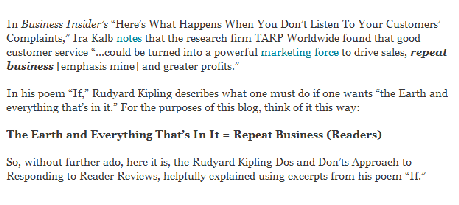 She then goes on to outline all the Do's and Don'ts to get repeat business and greater profits. I don't know about you, but it makes me kinda uncomfortable.
Do you think Elle is right or wrong to contact her negative reviewers in this way?