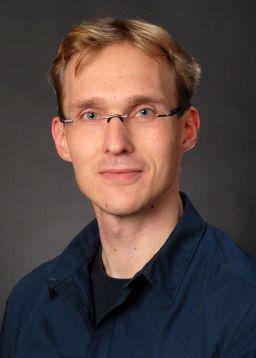 Below is the interview with our award-winning writer, lyricist, and satirist Micah Le Lann of Germany, author of the nonfiction book Living Within: Smiles of Hope, recently released by Hope and Life Press.
1. When did you first start writing?
Song and lyric writing for me commenced about 20 years ago. I was watching a television show called Storytellers that featured Willie Nelson, Johnny Cash, and their guitars. I was 'lost' the very instant I heard Willie do his own stripped down version of his self-penned song Crazy - those lyrics stuck with me for days to come. Funnily enough, the only Willie Nelson album available where I was living at the time was Willie Nelson Sings Kristofferson, which totally knocked me out. I wanted and needed to become a lyricist/songwriter by all means. In terms of song and lyric writing, therefore, I would call Willie my guru and Kristofferson the messiah, back then. That is how everything started.
2. What is the story behind your book Living Within: Smiles of Hope?
After a few trials of scribbling things down, that more or less rhymed to some simple tunes, I discovered that song and lyric writing helped me to find out who I may be, what I might be about - to get in touch with my inner self. It became an early stage of inner sanctum. I have written about 500 pieces over the years and also started a weekly music session project with my guitar teacher. The flood and several personal disasters a few years ago caused a change of priorities, however, and one thing led to another. Then I won four Songwriting Awards in the Lyrics Only category, for which I was very proud. People who had access to the lyrics were writing to me about how much I had expressed their feelings or things about which one usually remained silent. They were saying how healing they had experienced the lyrics and what that had done for them. I was deeply moved by that kind of resonance. Then a young lady author friend of mine inspired and encouraged me to stick with the lyric only approach and use it as a noiseless opportunity to extend a voice. That is how my first anthology of songs, lyrics, and poetry in Living Within came to be.
3. What motivated you to become an author?
Writing songs and lyrics for me was the result of a chain of personal catastrophes, tragedies, losses, or just plain bad luck during the last two decades of my life. In that regard, the process of writing pretty much became a valve of relief and even a necessity for me - sometimes not even more than blatant cris de coeur or cries of anger and resentment. I never thought it would become a kind of poetry - a cross between song lyric and lyrical poetry - or even critically acclaimed, for that matter. That kind of just happened. At the time, I was just looking for a relief valve; no more, no less.
4. What is the greatest joy for you in writing?
Strangely or interestingly enough, there are many situations in life that you have to face alone and when you cannot expect help from anyone. And as I have experienced life or what it is supposed to be, betrayal, deception, and disappointment cut deepest when they came from those closest - partners, family, and friends. That was when I found that, many times, the only words of understanding, consolation, or encouragement that I could expect were none other than my very own - the very lyrics I had written myself. In the end, they kept pulling me through and still do. That is more joy, lesson, and confirmation than I could have really asked for. It has also been great to learn that although different people have to encounter and experience very different things and circumstances in life, many of the lyrics I have written seem to address the universal concerns and feelings of many people. I keep hearing from others about how much they appreciate or identify with the lyrics, feelings shared, or even just speaking my mind. I could not be more thankful for such an originally unintended reception, so to speak. To have total strangers approach you and tell you how much the words that you have written helped them in one way or another is a great joy and honor.
5. Do you remember the first song or story you ever wrote?
The first story I ever wrote was back in my school days. I used to love a particular movie at that time and always wished for a sequel that never happened. So I sat down and started to write it myself. I wonder if I still have it somewhere.
6. Where did you grow up? How did that influence your forms of writing?
I grew up in the rural areas of the former German Democratic Republic (GDR) - and in school with such iconic and impressive figures like Nelson Mandela or the numerous GDR sports legends. I do not think my upbringing influences my writing directly, but it has influenced me incredibly both as a human being and in my way of thinking and feeling. I am not a storyteller, but write about life as I witness and experience it - my very own truths, so to speak - but it is nice to learn that they also seem to work just as well for others.
7. How do you spend your time when you are not writing song lyrics/lyrical poetry?
I am deep into motion picture and music history - both in private and in my professional life. So there is always a DVD to watch, an essay to read, an album to discover, another guitar to plug in, or simply just a nice meal to cook in between. I try to keep up with the very sweet folks who keep writing to me, in addition to my own personal life. Frequently, I love to roll like marathons on inline skates - 40 to 60 kilometers, because that really clears my mind, and I also have my own trampoline for relaxation, together with pets. I attend a lot of live concerts and political satire/cabaret shows, also meeting many of those artists.
8. What do you read for pleasure?
Various stuff actually, for various reasons. A lot of biographies and autobiographies. All kinds of things on motion picture history. Political satire and also a lot of light entertainment. I own almost everything David Baldacci has ever written and my favorite author is the Italian satirist/humorist Giovannino Guareschi of Don Camillo e Peppone fame. I am also a huge fan of Jim Davis's Garfield and US Acres dailies.
9. What are your plans for the future?
To perfect the art of relaxation as I have designed it for myself, up to this very point in my more recent life. I am also a supporter of the Clearwater Marine Aquarium and now one of their official Sea Turtle Nests Guardians, so I would love to get more involved in those life-saving efforts and activities.