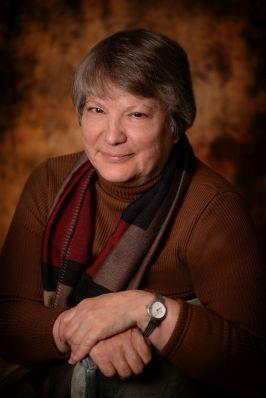 Below is our interview with Marie Ann Dean of Iowa (US), the Notre Dame alum and author of the Catholic historical fiction novel based in Malta titled The Jeweler's Polish, newly released by Hope and Life Press.
1. When did you first start writing?
2. What is the story behind your book The Jeweler's Polish?
I first starting writing as a very young child. I remember writing for my parochial school newspaper, a little two-sided mimeographed sheets organized by the nuns. I wrote some things, including a little historical reference to the founder of the Sisters of the Holy Cross. I was writing poetry as a child, as well. I have written dozens of short stories, plays, and poetry ever since I can remember. I was a feature writer for my high school newspaper and feature editor, as well as the high school assistant feature editor for my school in the local city newspaper. In college, I also wrote features. At Notre Dame, I had poetry published in The Juggler and I wrote many, many poems and plays, one of which was put on at Notre Dame by a group of very talented students. It was a strange play about children and adolescents responding to The Black Death. I have written both verse dramas and prose dramas. I just like to write.
3. Where did you grow up? How did that influence your writing?
The story is entirely made up as the two Emeralds in the book are fictive characters. But many of the facts regarding the Knights and the French Revolution, as well as Napoleon's rise to power, are common historical types of information. Most of my novels either take place in the small Mediterranean island of Malta or are connected by characters from Malta. Malta, like England, inspires me to write. I believe we all have spiritual homes, even on earth, which encourage us to be whom we are created to be and place is important to me.
4. What is the greatest joy for you in writing?
I grew up in Iowa and my family is full of writers. My great-grandfather, great-grandmother, great uncle, grandmother, and others all had published works including novels. More importantly, the two great journals of the Czech community in America were written and published by my great-grandparents. These can now be found in the library of Illinois Benedictine College.
5. How do you spend your time when you are not writing?
John Henry, Cardinal Newman stated that he meditated with a pen in his hand. I find that I am closer to God when I write. Also, I am more in touch with my own self.
6. What do you read for pleasure?
I pray mostly, being a semi-contemplative in the world. I do some spiritual direction and intercessory prayer. Also, I do research and paint, clean house, and carry out all the normal daily chores. My life is based on a monastic day, somewhat.
7. What are your plans for the future?
For pleasure, I have moved from reading poetry to novels. I do read the classics and like to re-read the same books. I am reading Bleak House at the moment. I have been reading Dickens rather systematically for a few years now. I also read contemporary novels. My son gave me Game of Thrones for Christmas two years ago, but to be honest, I have avoided reading most modern novels after the year 2010 as I do not want to be influenced by contemporary fantasy. I like going back to the older forms, such as epistolary novels, which have charm. But I can say that I have read most of the main novelists from the earliest ones recognized in the 18th century, down to our times.
My future plans are to continue to be a contemplative in the world and pray for others. As a Catholic, I also pray for the holy souls in Purgatory, which I have done since I was a child. Serious praying takes energy, which most people do not realize. I live in true monastic fashion, day by day, with a regular schedule, which I do admit brings peace and balance to one's life.