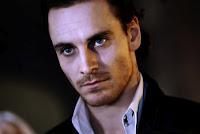 When I heard Michael Fassbender won the Best Actor award at the Evening Standard awards last night, I gave a quiet cheer – but wasn't the least bit surprised.Last week, via Twitter, Maria heard about my current obsession and offered me the chance to blog about the actor and his roles. Now, I'll admit that over the last few months, I've slowly developed a thing for Mr Fassbender. He first came to my attention a couple of years ago in The Devil's Whore, the brilliant English Civil War drama starring Angela Riseborough and John Simm. However, I'll admit I didn't really take much notice of him until last September when we went to see the new movie of Jane Eyre.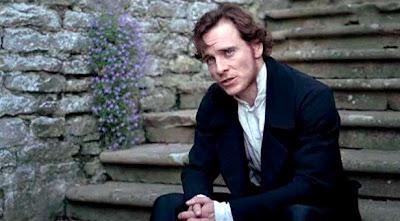 Some would say there have been far too many Jane Eyres but I have to say, this was one of my favorite adaptations. Here was a Rochester I could really believe in. Attractive and charismatic (but not improbably handsome) - and above all, dangerous. An essentially good man, but one with a tortured soul who has made a mistake or dare I say it, done some very bad things - whatever your take on Rochester is.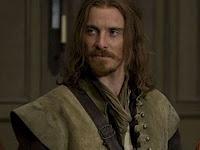 Michael Fassbender has two films out at the moment, Shame and A Dangerous Method, so I've been seeing him around the Internet and media a lot. However, my interest rose to a new level after I came across a photo of him as Azazeal in an old Sky series called Hex.I've recently finished writing a book – I can't tell you when it will appear yet – but I know this much: Fassbender as Azazeal is the hero. He is Jago... my edgy, tormented and jaded hero. I hope you'll love him if/when you ever get to read about him. Mind you, having watched the first series of Hex, I don't recommend you race off to Amazon to buy the DVD. It's mildly entertaining at best, and only just worth it to watch Mr F getting up to his devilish tricks.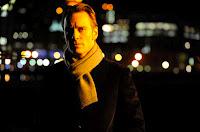 Shame is a different matter. I have to say it is the best film I've seen in a long time. It explores the downward spiral of Brandon, a New York sex addict. Normally I hear about 'sex addicts' and roll my eyes. It hardly seems like the worst affliction but in Shame, Brandon takes suffering to new lows. Unable to form proper relationships, he is compelled into one seedy encounter after another, never finding solace or gratification. His addiction affects his work life and most of all, his troubled relationship with his needy sister, Sissy (Carey Mulligan) with tragic consequences. It's an explicit film, and maybe a little shocking but it's also serious, bleakly beautiful, uncomfortable, thought-provoking and most unexpectedly moving.I haven't stopped thinking about still. Do go and catch it if you can, though it's coming to the end of its run. Michael Fassbender is astonishing in it and deserves his BAFTA nomination.
I think I may have found a new muse!Phillipa Ashley


About Phillipa Ashley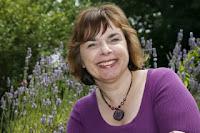 Phillipa Ashley loves writing lively, sexy, funny romantic fiction. After studying English Language and Literature at Oxford University, she worked as a copywriter and journalist. Her first novel, Decent Exposure – titled DATING MR DECEMBER for the US – won the Romantic Novelists Association New Writers Award. In 2009, it was filmed as a Lifetime TV movie called 12 Men of Christmas starring Kristin Chenoweth and Josh Hopkins. She lives in an English village with her husband and daughter. To know more and get in touch 
Visit Phillipa Ashley's Blog.