One of the most popular launches from Australis in recent months has been their Metallix Eyeshadows! Named after music heavyweights, these shadows have a lovely light feel with gorgeous pigmentation and a metallic foil finish.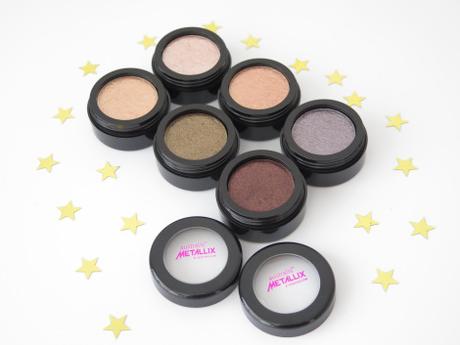 Australis Cosmetics have now introduced 6 shades into their permanent range – Guns & Rose Petals, Plum Diddy, Gold Gaga (previously named Bronzonce), Jay Zed, Pearl Jammin' and Lana Del Grey. The shade range spans from an everyday soft shade, to golds and more dramatic rich shades. The formula contains Vitamin E and antioxidants.
These Metallix shadows have an interesting texture to them, being creamy and gel like without feeling too heavy on the eyes. Pigmentation is fantastic and you have the ability to apply a sheerer layer and blend it out for some shimmer or you can build it up for an amazing opaque metallic look.
The shadows work well when applied with a finger or with a brush – I opt to use fingers for a more sheerer look and for times I want a more pigmented finish, I use a flat shadow brush to apply the shadow, then use a fluffier brush to blend it out (and repeat those steps if needed). I always use a primer underneath any eyeshadow I wear and these have great longevity for a cream shadow, about 6 hours before they begin to slightly move.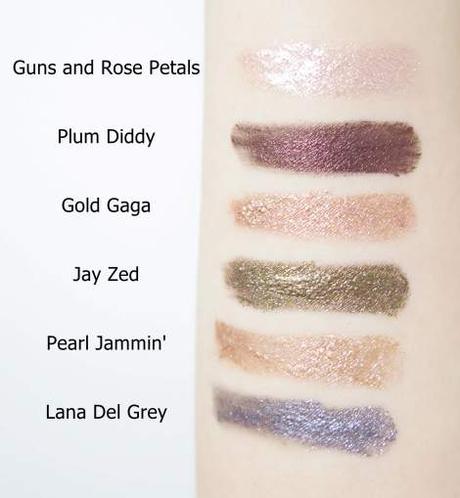 I'd highly recommend taking a look at these shadows, whether your a metallic shadow lover or not as these Metallix eyeshadows are really versatile and can be used to create a glamorous night look or can be used lightly patted over a powder shadow to add a little special something!
Australis Cosmetics Metallix Eyeshadows are available now at Big W, Priceline and on the Australis Website for $8.95.
Have you tried these shadows?


| Bloglovin' | Facebook | Twitter | Instagram |
*These products were kindly provided. As with all my posts, it is 100% honest and of my own personal opinion. For more information, visit my Disclosure Policy.