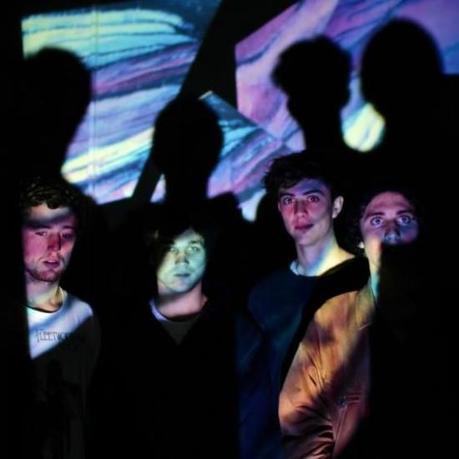 I come from a land of mysterious boxing Kangaroos and huggable Koalas, but I also come from a land of bloody creative and talented musicians. I'm Australian, and these tunes are from an incredible band by the name of Sleep Decade (@sleepdecade).
Unfortunately, a lot of Australian music goes unnoticed in the Big Smoke, but I feel this band needs just a tad bit of international recognition. Originally consisting of the Hartnett brothers, Casey and Monty, the two soon banded together with their mates, Thom Plant and Tom Milek. The boys play a gentle blend of delicately-executed indie rock, with particular emphasis on warm (heavily Australian accented) vocals, simple bass motifs and loose, minimalist drumming. The most touching of element in their music, however, is their heartfelt, aching lyrics about longing for that one pretty girl.
The lads have an old EP by the name of Spilt Ink, which I'd highly recommend, but I'm particularly advocating their most recent Double-A-Side aptly titled Bicycle/Car At Night. Bicycle, the first of the two new tracks, cruises along at a leisurely pace. The song never truly peaks in tempo or intensity but instead retells a delicate scene from what could be the most romantic night in history — "And you lit a cigarette and you ashed upon my shoe/ We danced under the coloured lights, in the middle of the room/ And we lay holding each other in your best friend's freezing bed."
"Car At Night" may be even gloomier in nature than it's prelude, but Sleep Decade seem to have an uncanny ability to carry this emotion with incredible maturity and longing emotion. The ever-so-slight mandolin embellishments in the song bring forth a sense of curiosity, while guest back up vocals from Laura Baxter highlight the song's ambience.
If you enjoyed this first installation of Sleep Decade, you'll be glad to know their debut album, Into Spinning Lights hits stores (including online) in October.