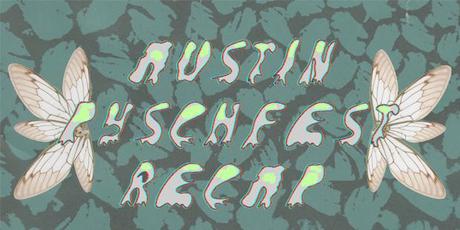 GRAPHICS BY SARAH HEINEMANN
Austin Psych Fest is still a tiny festival when compared to the titans of the festival world, (I'm looking at you Coachella, ACL and Bonnaroo) — to be honest, though, I don't think I've ever had a better time at a music festival. Everything was so easy: from getting there, to parking, walking around, eating and drinking all were there only to enhance the live music experience, not overpower it. Austin is the perfect town to host Psych Fest as Texas was the birthplace of so many psych bands (Moving Sidewalks, 13th Floor Elevators, Golden Dawn, Red Krayola), and it's such an integral part of the city's history and what makes it so special.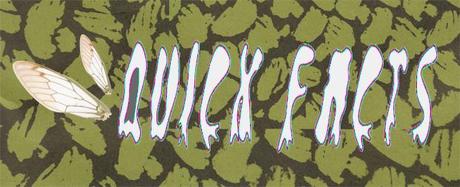 The setup: This was the 6th annual Austin Psych Fest, but the first one to be held over 3 days in the outdoors. It took place at Carson Creek Ranch, a gorgeous plot of land that was a 20 minute drive from Austin and right next to the airport which meant there were constantly planes flying overhead, lending an extra dose of surrealism to the whole fest.
There were 3 stages — the main stage, Reverberation Stage, the intimate Levitation Tent (and hands down everyone's favorite of the three), and the breathtaking Elevation Amphitheater. The stages were close enough that you could leave halfway through one set and still make it to finish out a set at different stage meaning you never had to choose between bands! For the first time they had camping available and although I gave it my best shot (I even set up a tent!), unfortunately, due to the insane mud and a foggy mind, I ended up heading back to my friend's lovely warm bed back in the heart of Austin.
Weather: The temperature ranged from the mid-sixties at night to almost 90 degrees on Sunday. Around 10pm on Saturday, right when everyone's craziness had kicked in, the Texas sky opened up and drenched every single person, tent, and stage in a torrential downpour for 20 minutes. After it cleared up, the entire festival grounds became a giant mud pool. Luckily the sun rays were shining on Sunday morning and by the time everyone nursed their hangovers with Rio Rita's Bloody Mary's, the ground had hardened and the day was gorgeous.
Food/drink/shopping: Austin is incredibly proud of their food trucks and this festival did not disappoint. There was greek food, a Whole Foods trailer, Frank's hotdogs, Tapas Bravas, and for those getting hit by the munchies, Gordoughs' to-die-for doughnuts. They had Tito's vodka infused with a variety of flavors and even the beer was very reasonably priced.   One of the best vintage stores in Austin, Laced With Romance, brought their wares and set up a pop up shop for the duration of the festival, selling their signature rock tee, perfectly worn in vintage leather shorts, and Rima Hyena's badass jewelry that I'm still trying to save up the money to buy.
MVP: The MVP of the festival was definitely the staff! They were honestly some of the nicest volunteers and staff I've ever had the pleasure of being around. Every single show started in time (weather permitting) and everyone was genuinely excited to be a part of the festival.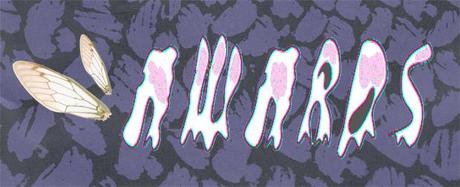 Best jam session: Deerhunter was slated to play Saturday night at 11:30pm, but due to the storm started almost an hour later. A couple of songs into their set someones car alarm began blaring. Instead of powering through with their set, Bradford Cox and company began jamming out with the car alarm and incorporating it into a new song. Combined with his lanky body, knee length dress and black wig, Bradford made for a striking frontman and moved around the stage like a true rockstar while holding the crowd in the palm of his hand.
Best bands I had never seen: Wall of Death, Elephant Stone, VietNam, Lumerians
Best cover song: Moving Sidewalks were the main headliners on Sunday night and Billy Gibbons (ZZ Top) hasn't lost an ounce of cool as he's grown older. Sporting his trademark beard and sunnies, he strolled out on stage like he owned the place. He covered Jimi Hendrix's "Foxy Lady" with such precision that it felt like Jimi was up on stage with him. They crossed generational lines and brought out Alex Maas of The Black Angels to play electric jug, a truly perfect end to the festival.
Best visuals: The Growlers
Band everyone needs to see at some point in their life: Tinariwen hail from the Saraha desert region of Northern Mali. They played one of the most innovative, interesting sets I've heard in a very long time. Every single member up there was a master of their instrument and I overheard multiple musicians gushing over how inspirational this band is to them. This collective of artists from Africa playing bluesy tempos mixed with their Tuareg style makes for one of the most amazing live shows I've ever seen.
Cult favorite: Goat played last on the Elevation Stage with the flowing water behind them, lights reflecting off the trees, and dressed to the nines in scarves, bangles, and masks. The first shake of the tambourine brought them to life and not a single person watching could keep still. They played a long set with so much energy and an almost reckless abandon they made you forget where you were.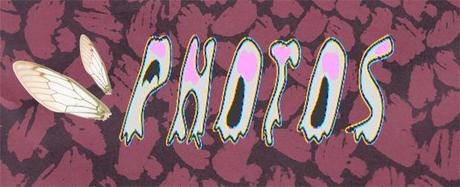 Man or Astroman?:









The Black Angels:





Black Bananas:




Boris:




Deerhunter:







King Khan:







Lumerians:




Night Beats:









Os Mutantes:




The Ravonettes:




Tinariwen:




 White Fence:








Around the festival: