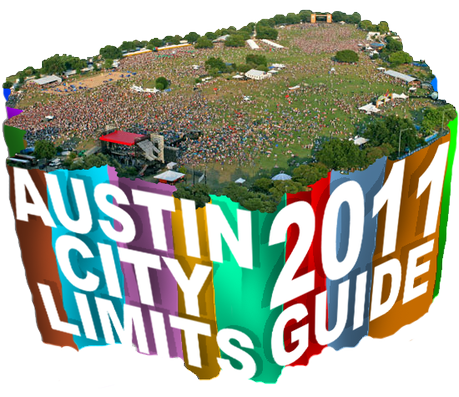 As we get ourselves ready for the end of summer and the bone-crushing cold that comes with the change of season, it's time to focus important things like family, friends, and getting heavily intoxicated while listening to one spectacular band after another — you know, the important things.
So it is with great joy in our hearts that we pack up our things and ship out to Austin for one of our last festivals of the year, the illustrious Austin City Limits. In order to properly prepare our psyches (and yours) for the magnitudes of pure, undiluted awesome in which we shall partake, we have listed the bands we are most excited to see below. As per usual you can follow on Twitter (@missangst) for all updates on the ruckus!
Graphics credit: Dylan Clancy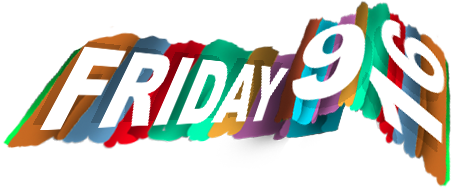 Cults – 11:45AM @ Honda Stage
Since the single "Go Outside" began making waves, we have loved the twinkly, hazy sound of Cults. Their "wall of sound" throwback vibe is a perfect way to start a packed weekend.
Theophilus London – 12:30PM @ Bud Light Stage
Kid Cudi-esq melodic hip hop is a serious weakness for us here, a weakness that will be exploited again and again this weekend, starting with the spectacular Theophilius London.
Delta Spirit — 2:30PM @ Bud Light Stage
Delta Spirit was one of our favorite sets at Newport Folk festival. They play with such a reckless abandon that you are guaranteed to have a great time.
James Blake – 3:10PM @ Honda Stage
His debut album is one of the best releases this year, so hopefully the muted sonic landscapes he creates will translate well to the blinding Austin heat.
Kurt Vile and the Violators – 5:00PM @ Austin Ventures Stage
Kurt Vile's lovely melodies and immediately recognizable voice promise to blend wonderfully with a festival setting.
Foster the People – 5:30PM @ Google+ Stage
Foster the People have had a pretty amazing summer, and there's no quelling  their habit of putting on energetic performances.
Santigold – 7:10PM @ Honda Stage
After a day of slow moving beauty from most of the line-up, Santigold is sure to start some serious dancing. This is the perfect way to get warmed up for the headliner of the night…
Kanye West – 8:30p @ Bud Light Stage
You guys, it's Kanye Fucking West. Do you need more of a reason?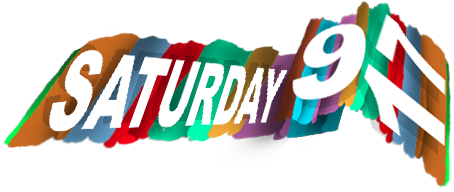 The Antlers – 12:30PM @ AMD Stage
We have a serious, kind of creepy love of The Antlers. I'll just stop at that.
No Widows – The Antlers
Twin Shadow – 1:15PM @ Google+ Stage
Twin Shadow played a spectacular set at Sasquatch, and I'm looking forward to chilling in the sun to his breezy voice again at ACL.
Tyrant Destroyed – Twin Shadow
Young the Giant — 2PM @ AMD Stage

Phosphorescent – 2PM @ Austin Ventures Stage
The first difficult choice of the festival comes with the amazing, and long time favorite of ours, Young the Giant, just off performing at the VMAs, and the beautiful Phosphorescent. So ask yourself, do you want the energetic indie pop of Young the Giant or the delicate subtly of Phosphorescent.
My Body – Young The Giant
Full Grown Man – Phosphorescent
City and Colour – 3PM @ AMD Stage
It's not a festival until someone breaks out the sensitive man folk.
The Girl – City and Colour
Iron & Wine — 4PM @ AMD Stage
Iron & Wine has been a constant source for great music over the past ten years and is notorious for his fantastic, though sometimes quiet shows.
The Trapeze Swinger – Iron & Wine
The Moondoggies — 4:30PM @ Austin Ventures Stage
Why stop the sensitive-man folk when you can catch a set of beautiful, understated indie-folk from The Moondoggies? Their Fleet Foxes-esq harmonies and acoustic guitars are perfect for Austin.
Fitz and the Tantrums — 5PM @ Honda Stage
Soulsters with a reputation for some of the most amazingly fun shows this side of Sharon Jones and the Dap Kings? Sign us up please!
Cut Copy — 6PM @ AMD Stage
Why are we seeing Cut Copy? Cause LIGHTS AND MUSIC ARE ON MY MIND!!!!
TV on the Radio — 7PM @ Google+ Stage
TV on the Radio is one of the most influential and just plain spectacular indie rock bands around. This one that you certainly shouldn't miss.
Stevie Wonder – 8PM @ Bud Light Stage
You know you always wanted to see that sway up close, and hear "Superstition" live.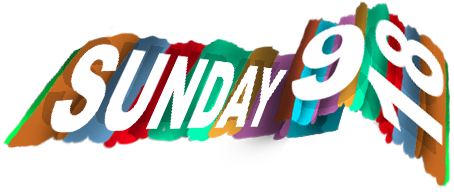 Yellow Ostrich – 11:45AM @ Google+ Stage
Yellow Ostrich is another long time TWHP favorite. It is absolutely worth getting up early to see the looping genius and the catchy rock of Alex Schaaf.
Dale Earnhardt Jr Jr — 1:30PM @ Honda Stage
Another BuzzSession veteran, we have loved Dale Earnhardt Jr. Jr. for a while and are excited to see them playing ACL. Their beautiful swirling pop is a great way to start the last afternoon of the festival.
The Walkmen – 2:30PM @ AMD Stage
The Walkmen put on an incredibly legendary and memorable show. Their pure, guttural New York City rock is some of the best around. You will be a better person for seeing this set.
AWOLNATION – 3:30PM @ Honda Stage
AWOLNATION is nothing if not unique, and his live set promises to be as odd and eclectic as the genre bending music he creates.
Sail – AWOLNATION
Broken Social Scene – 4:30PM @ Bud Light Stage
The enormous talent of this legendary band is only outweighed by the enormous number of line-up changes they go through (they are, after all, a collective). Atmospheric and energetic, this will absolutely be a memorable set.
 Elbow – 5:30PM @ Google+ Stage
Delicious indie rock with a prog base, Elbow will permeate the last day of ACL with their loud fuzziness.
Mirrorball – Elbow
We Are Augstines – 6:30PM @ BMI Stage

Fleet Foxes — 6:30PM @ Bud Light Stage
Another tough call that depends on what you are in the mood to see — the gorgeous harmonies and light song craft of the always amazing Fleet Foxes or a more intimate, intense set from the Brooklyn based We Are Augustines?
Chapel Song – We Are Augustines
Helplessness Blues – Fleet Foxes
Empire of the Sun – 7:30PM @ Google+ Stage
The fantastic futuristic chill electro of Empire of the Sun will have everyone grooving, and hopefully their show is as unsettlingly odd as their album cover.
Arcade Fire – 8:30PM @ Bud Light Stage
They won a Grammy, and now they are closing out festival after festival — all in all quite a good year for the indie giants. There are very few moments that are as fun as hearing an entire crowd sing along to "Wake Up". It's a moment that has to be experienced at least once.