As I always say, I love taking part in Giveaways. So, I was lucky enough to win an awesome giveaway hosted by Esha on her blog, Wellnessandvanity.com. One of the products that I had received was Auravedic Clear Brightness Pulpy Facewash. This facewash is meant to control acne and recently as I have been very careless about my skin, I am getting occasional breakouts. So, a perfect time to try it.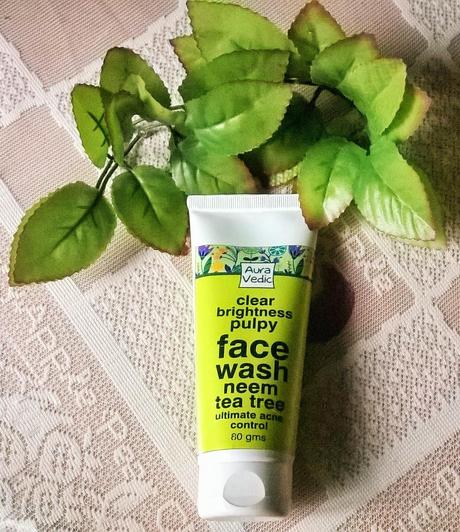 About Auravedic Clear Brightness Pulpy Facewash:
This ultimate acne-fighting face wash with Neem and Tea tree works together to cut through oil, dissolving dirt and impurities without overdrying or irritation. Skin is left clear and smooth.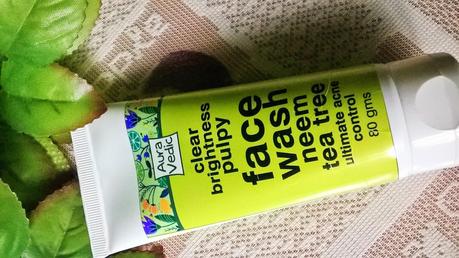 Price: Rs.100/ for 50ml. You can buy here with 1 day delivery & free shipping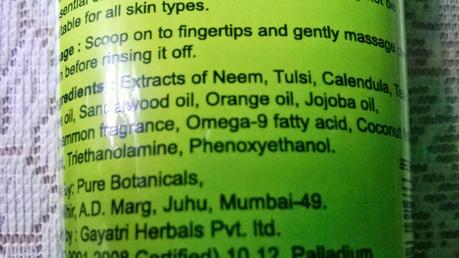 Packaging: The packaging of Auravedic Clear Brightness Pulpy Facewash is quite quirky with different sized fonts on a green tube.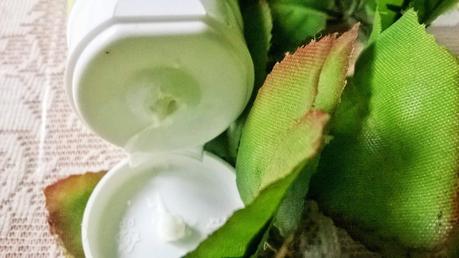 sorry for the mess here



Product: The facewash is greenish white in color with a consistency of a mask.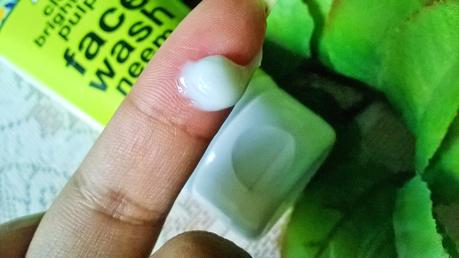 My Experience: As per instructions on the bottle, I massaged the face with the facewash, to find it did not lather at all.As I said the consistency of the product is like a face mask. I rinsed it off and did not apply moisturizer after. Thankfully it was not drying. But it did not reduce my pimples at all. It was totally ineffective in spite of using it religiously, day and night for a few days.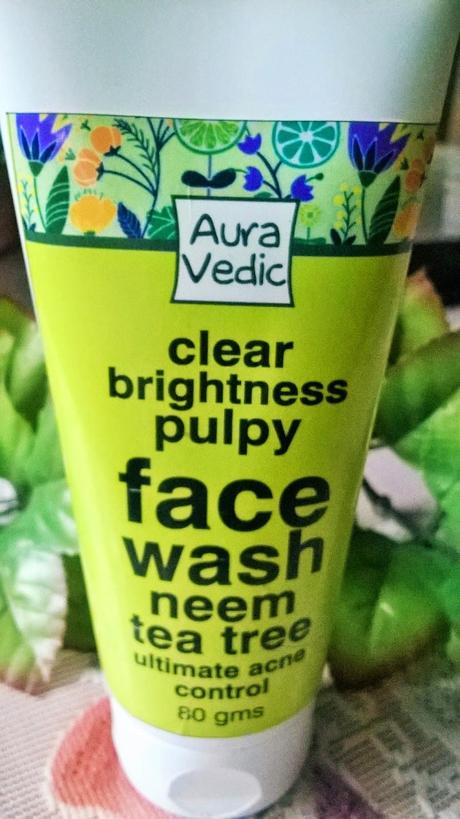 Generally both neem & tea tree are known to work wonders on zits and I had high hopes from this face wash. But it was disappointing as an acne wash. Yes I did not get new pimples. And one thing was for sure, it kind of gives a fresh face effect, not really glowing, but as if you have freshly scrubbed your face. It also keeps the skin oil-free for a long time. The packaging is very easy to carry.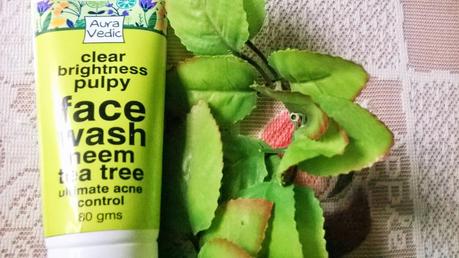 Pros:
1. Goodness of neem & tea tree
2. Gives a fresh face
3. Packaging is funky
4. Smell is mild & likable
5. Affordable
6. Suitable for all skin types
7. Free of Parabens & SLS
Cons:
1. Not effective on pimples
2. Zero lather
3. Not effective on blemish marks
Rating: 3.75/5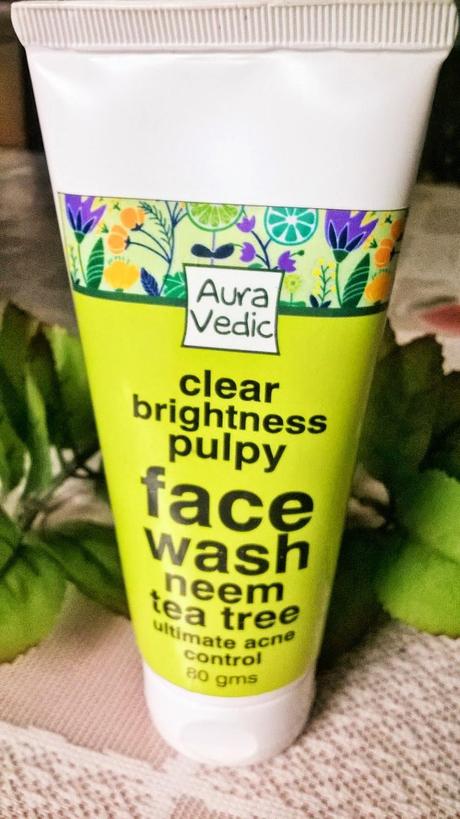 Auravedic Clear Brightness Pulpy Facewash does not really work wonders on acne. I would rather say it will be quite good on normal , problem free skin if you want a freshly scrubbed face. Another good is it is not drying at all.